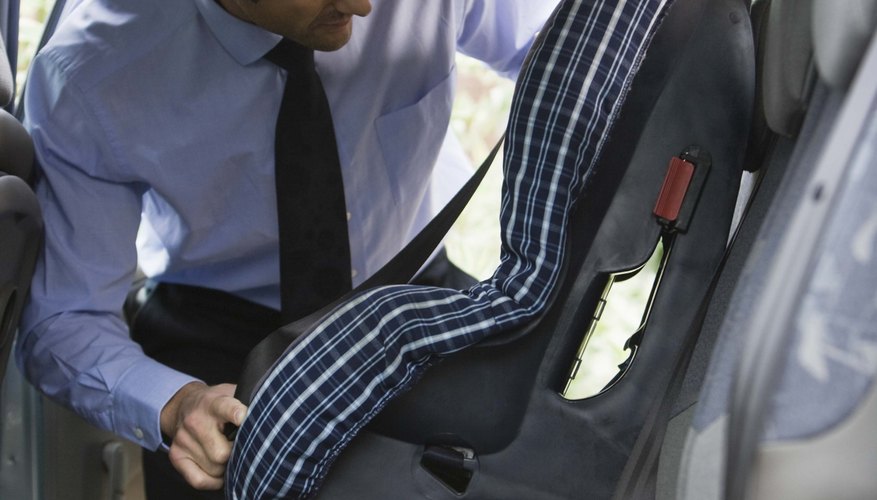 Raising a child with Down syndrome can be a rewarding experience, but parents who have a child with this disability also recognize that along with the rewards come the challenges. Although Down syndrome can be detected in utero, it can't be prevented, according to child development experts at the Kids Health website. However, there are many resources, including adaptive seating, that helps kids with Down syndrome to lead productive lives.
Cause
About one child in every 800 will have a genetic anomaly called Trisomy 21 that results in Down syndrome, explain Kids Health's experts. Most embryos receive 46 chromosomes -- half from mom and half from dad. A child with Down syndrome receives an extra chromosome for a total of 47. This extra chromosome causes the developmental delays and physical features associated with Down syndrome.
Physical Challenges
Children with Down syndrome are capable of living normal lives, although your child's disability may require special adaptation. His strengths lie in his understanding of social behaviors and his ability to perform self-help skills, explains the website of Down Syndrome Education International. Concerns are the erratic achievement of physical milestones, such as weak language, speech and motor development. As a young child, delayed motor development and the resulting physical challenges make the use of adaptive seating imperative for safety and social reasons.
Chairs
As with any infant, your child requires restraints and safety precautions to keep her secure when unattended. At about the 7-month mark, a baby can sit on her own. However, a child with Down syndrome may be a bit delayed and require extra support, such as pillows, to prop her up and provide a soft landing. A car seat secured on a chair or on the floor can provide her with a safe way to interact with family. The National Institute on Disability and Rehabilitation Research maintains a website that offers numerous adaptive seating choices from various manufacturers, such as bean bag chairs for young children, assorted walkers for toddlers and older children, and chairs with attached tables.
Car Seats
Car seats are a must from a safety and a legal standpoint. Your child who has Down syndrome will require a standard infant car seat unless he has other physical complications. As he gets older, you may want to consider other car seat options that can be found on the National Institute on Disability and Rehabilitation Research website. If your child's balance is affected, the Colombia Therapedic Positioning Seat may make her car trip more comfortable. There is also the Ultimate Car Seat with adjustable padded head supports and five-point harness, or the Special Tomato Multi-Positioning car seat that offers multiple seat cushions, adjustable seat width and depth to accommodate growth and safety straps so it can be used outside the vehicle.