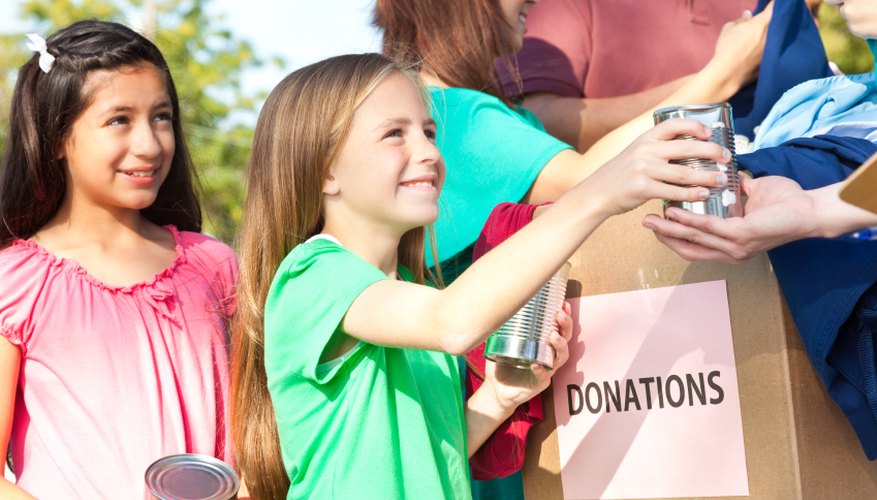 Fall and winter is a natural time of year for parents to turn their thoughts towards acts of service. Somewhere between the candy onslaught of Halloween and the present overload of Christmas, we know it's a good idea to slow down and teach our kids that it truly is better to give than to receive.
The problem that often arises, however, is how to do it with small children in tow. Here are simple acts of service in which you can easily involve your little ones this season.
Nursing Homes and Children's Hospitals
There are lots of ways you and your children can help spread some holiday cheer to residents young and old. Our favorites include:
Decorating rooms with holiday decor. Make the decorations by hand at home to add an extra level of meaningfulness for your kids and be sure to check ahead to see if there are any rules you need to follow.
Put together craft kits for children's hospitals. From handprint turkeys to pine cone Christmas trees, kids absolutely love a clever holiday craft. Enlist your child to help you find a favorite project (Pinterest is a great source for inspiration), then head to the local craft store and pick up multiples of everything you'll need for the activity. Package the supplies in individual containers with instructions — and deliver them to the kids in the hospital!
Get some friends together and organize a board game night at a nursing home. Showing kids that their companionship is a gift in itself is a great lesson to teach them this season.
Go caroling. Lots of nursing homes open their doors to volunteer carolers in December. All it takes is a little calling around to find one near you.
Bake and deliver some treats. Everybody loves something sweet!
Start a drive collecting and donating DVDs. Kid Flicks strives to send a movie library of 100 DVDs to every children's hospital and pediatric department within the United States. Ask your kids about their favorite holiday films to help you come up with a suggested donations list.
Donate to a Cause
Kids can donate to a favorite cause in several ways, including raising money, collecting supplies, and even by making things others need. Here are a few ideas:
Work together with your children to make no-sew fleece blankets. Project Linus will distribute them to children in hospitals, shelters, social service agencies or anywhere that a child might be in need of a big hug.
Make Santa bags. Buy a couple of inexpensive and oversized holiday-themed bags at your local craft store. Then make a tradition of filling them with toys that your kids have outgrown or lost interest in (enlisting their help with the process, of course). Leave the bags under the tree on Christmas Eve for Santa to collect and distribute to kids in need.
Make care packages for soldiers overseas. Fill your packages with leftover Halloween candy and handmade Christmas cards.
Host a Barnes & Noble bookfair.  Pick a favorite cause, gather the troops, and contact your local Barnes & Noble about hosting a local in-store Bookfair.
Make and sell something at a local craft bazaar and donate the profits. Lots of schools and churches hold local craft bazaars during the holidays. Get a group of kids together, buy a table and sell handmade friendship bracelets, Christmas ornaments or anything else they might suggest.
Help the Homeless and the Hungry
There are always lots of ways to help serve these groups this time of year. Here are some hands-on ways that kids can help:
Your family can serve dinner together at a soup kitchen.
Help stock shelves at a local food bank. Perfect for kids old enough to help but not quite ready to serve hot food.
Organize a food, toy or warm clothing drive in your neighborhood, church or school. Make informational flyers to pass out and hang up, and then collect donations and make deliveries to local charities.
Make blessing bags. Shop for components and assemble them together. Then keep them in the car and have them ready to hand out to homeless people as you encounter them.
Adopt a family and go shopping for holiday meal groceries and/or gifts for under the tree. Shopping for several holiday meals and presents for the same family can be extra meaningful for children, especially if you know details about the family such as the ages and interests of the children.
Neighbors and Community
One of the easiest ways to teach very young children about giving back is by starting in your own backyard. Here are a few of our favorite "Good Samaritan" activities to try:
Do a secret good deed for a neighbor. Rake their leaves, shovel their driveway, or just leave a treat on their doorstep sans note.
Set up a free apple cider or hot chocolate stand. Instead of charging for your drinks, offer them up for free to everyone in the neighborhood to enjoy. (If neighbors insist on paying, you can have a charity donation jar for tips.)
Bake and distribute a signature dessert each year. My husband has the best memories of his mother baking dozens of wine cakes for friends and neighbors each year, and of each of the recipients dropping off their signature caramels, cookies and other sweets at his house as well.
Make a small handmade gift for your postal worker, school bus driver, cleaning person or gardener. This is a great way to teach children to appreciate the people that help out our families all year long.
Photo Credit: Istock.com
More from Stephanie Morgan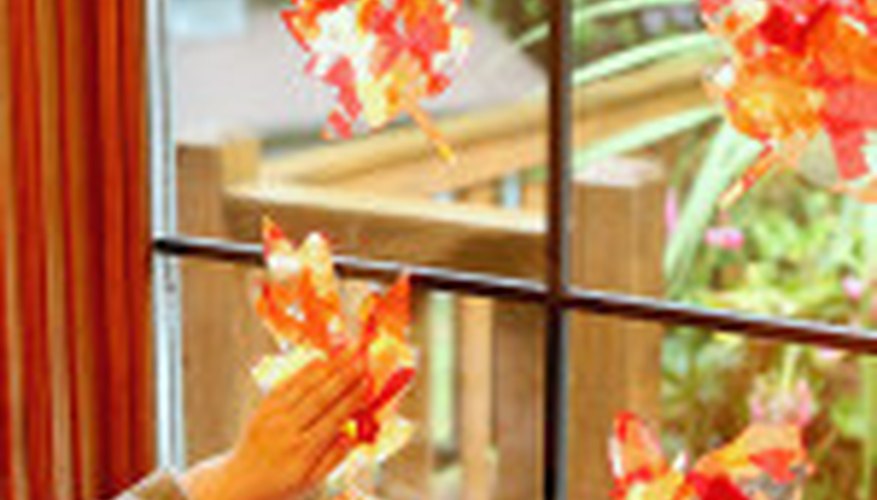 Kids Fall Craft: Beautiful Leaf Suncatchers
How I Got My Preschoolers to Get Themselves Fed and Ready Every Morning (Free Printable!)
Go Outside! Create the Ultimate Boredom-Busting Backyard with These 10 Items