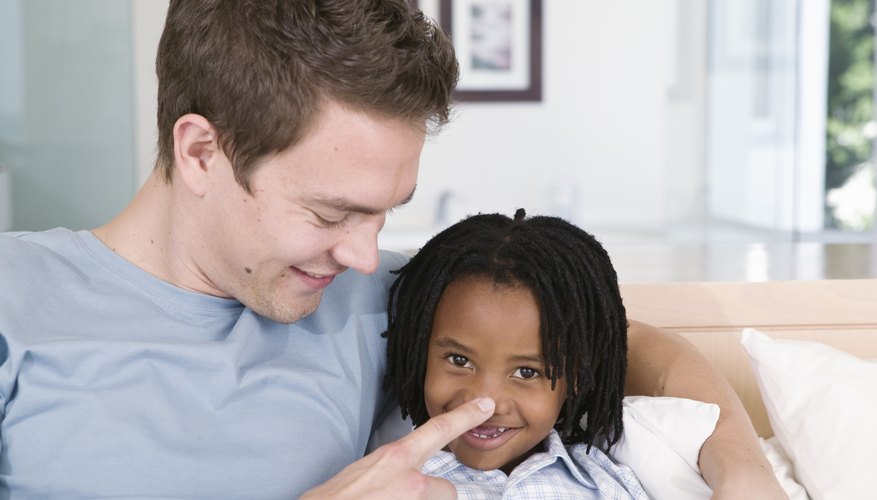 Adopting a child is a huge event for the entire family. While adding to the family is always a huge turning point, people going through an adoption often have to go through so much in the way of waiting, paperwork and evaluations that a party to celebrate a toddler's arrival is also celebrating the parents getting through this time with their smiles and senses of humor intact! While throwing an adoption shower for a toddler isn't exactly the same as throwing a traditional baby shower, it can still be really fun and rewarding for all involved and a great way to celebrate the new addition to the family.
Talk to the Parents
While baby showers are often a surprise to the expectant parents, for a toddler adoption shower, it's a good idea to not only tell the parents, but get their input as well. Some parents feel comfortable having the shower as soon as they know the toddler is coming while others would rather wait until the paperwork is all signed, sealed and delivered before celebrating. Go with whatever makes the parents happy; they have enough stress at this time. Ask the parents to register for gifts so that guests know what is needed.
Things To Consider
There are several ways to go about planning a theme for an adoption shower, and one thing to take into account is whether the child will be in attendance. For example, if the toddler is being adopted from another country, the shower may take place before her arrival. Or, if the child has been part of the family for awhile, for example, a foster child that is being adopted, you will probably know a lot more about him and be able to plan a party specifically around his favorite things like cars or dinosaurs.
Planning the Adoption Shower
For the shower theme, you can either choose a theme of something the toddler already likes, such as a favorite movie character or type of toy, or more generic like trucks or princesses if you're not sure what the child prefers, but you want a kid-friendly theme. For children that are being adopted from another country, consider making the theme specific to their home country as a way to honor their homeland such asChinese cuisine and decorations to celebrate an adoption from China. If the party will involve a lot of kids, consider hosting it at an indoor play area or local park so kids can run around and have fun during the shower.
Choosing Gifts for a Toddler Adoption Shower
In addition to items off the registry, or if there is no registry to choose from, there are some staples that any toddler and her parents will need. Diapers and sippy cups will always be welcomed by parents. Also consider buying picture books, stuffed animals, a special blanket or stackable blocks designed for toddlers. If the child has been with the family for some time, consider putting together a picture book of photos of him and his family during the time they have already spent together. For a toddler just joining the family, try making a wish book. This can be just a fancy notebook or journal. At the shower, pass the book around so that all the guests can write notes to the child about whatever they'd like, whether it's a warm welcome, a family anecdote, or a wish for the child's happy future.