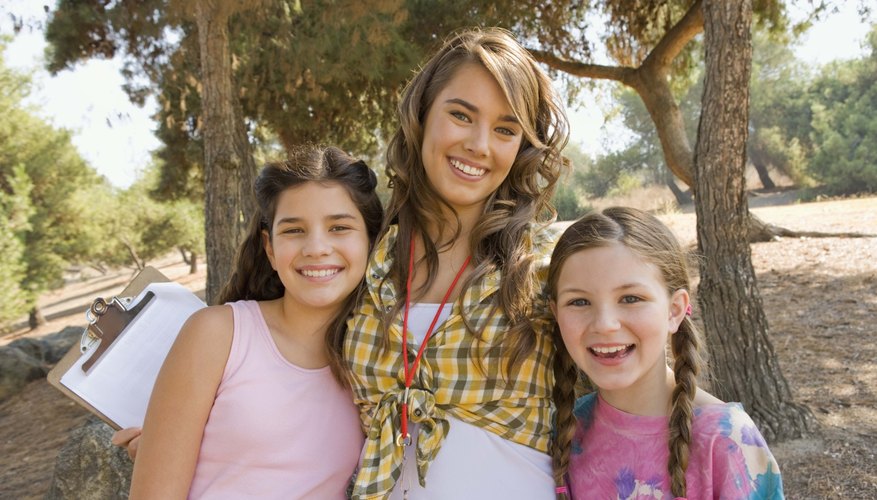 Don't let a lack of funds stop your kids from having a fun-filled summer. If you live in North Carolina and don't have the room in your budget to pay for high-priced camps or other summertime musts, programs for low-income families can help to ease the financial burden. From grants to private funds that help to support organizations and institutions who offer summer programs for children, you can find an array of options statewide that will fit your financial situation.
Nutrition
Before you send your little one off to camp or a summer play group, you need to make sure that he has the proper fuel to keep him going all day long. Low-income families who are in need of nutrition assistance in the form of free or reduced cost foods can look to the North Carolina Department of Health and Human Service's Summer Food Program. If your child's nutrition needs are met during the academic year by the free or reduced-price school meal program from the state, he is eligible for a similar program during the summer months. Your child can receive his free, or lower-priced, meals at participating locations, such as school summer programs, parks, swimming pools and even some vacation bible schools. Check with your specific site, camp or organization to see if they participate in this program.
Summer Camp Fund
The Charlotte Observer's Summer Camp Fund provides money to in-state camps that serve low-income youth. Each year, the Summer Camp Fund grants financial assistance to outdoor summer programs that in turn provide scholarships to disadvantaged kids. Camps that offer Summer Camp Fund scholarships may vary by year, depending on the applicants and acceptance process. For example, in 2013 some of the recipients of these funds include the Superhero Training Camp from the Boys and Girls Clubs of Your County, Camp Lackey Gap, Camp Celo, Carolina Raptor Center, Charlotte Nature Museum and Lutheridge Camp, among others. Individuals and families need not apply for these funds. Instead, the programs themselves apply for the money and pass the funds along to families through free or reduced-cost fees.
Museums
Some North Carolina museums offer scholarships to help low-income families send their children to educational summer programs. For example, Charlotte's Discovery Place science museum has a limited number of need-based scholarships available annually for its summer camps. If your child enjoys the arts or is a pint-sized Picasso, the North Carolina Museum of Art also offers scholarships and financial assistance to low-income families who can demonstrate financial need. Funds provide student campers with the opportunity to attend art workshops and summer camp sessions at a reduced price or free of charge. Raleigh's Marbles Kids Museum features annual scholarships for families who can't afford to send their children to summer camp otherwise. Camps include science, art and other kid-friendly topics.
Community Camps
Cities, towns and communities in North Carolina often offer summer kids' programs, such as camps, classes and park play groups. While these programs are typically lower cost than private camps, low-income families may still need financial assistance. Some cities offer scholarships or financial assistance for their programs. For example, Raleigh's Summer X-Press for children in preschool and up offers need-based aid. Likewise, Durham's Parks and Recreation Department offers summer camps for kids at its facilities in town. Families who can't afford the full fee may apply for the income-based, reduced cost program.