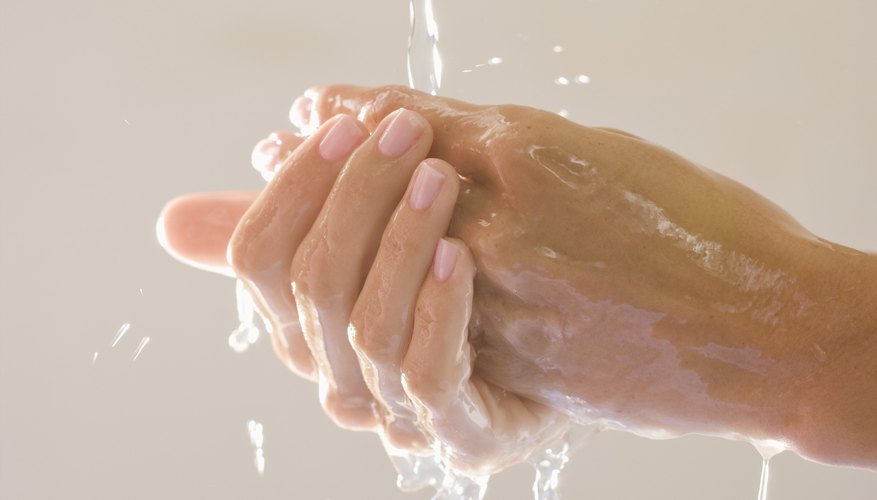 World Health Day is an annual event sponsored by the World Health Organization, a global authority in world health, transnational health trends and international health standards. As part of World Health Day, WHO organizes assemblies, activities and outreach programs around the world that you can mimic and tailor to your primary school audience.
Slideshow Presentation
Get your primary school children involved in organizing their own slideshow presentation for the assembly. Take pictures of them properly obeying safety guidelines such as wearing a bicycle helmet or crossing at a sidewalk. Record short videos of proper hand-washing and include them in your presentation. For primary school children, keeping their attention during an assembly can be a challenge, but by getting them involved in the preparation, they are more likely to focus on the presentation and the health messages behind it.
Break It Down
A part of your presentation likely can't be illustrated by your primary school children. Instead of jamming it all together and losing the interest of your young audience, break the information into manageable segments. Previous World Health Day themes have included anti-microbial resistance, urbanization, climate change, road safety and mental health. Whatever topics you incorporate into your assembly should be divided into smaller sections. Try to include one of the images or videos your primary school children helped create in each section to keep their attention across all topics.
Guest Speakers
Invite local health workers to attend your assembly and speak to your primary school children about how the WHO influences their practices. Ask your guest speakers to talk about good health practices and talk about ways to stay healthy. Keep your audience involved by having your guest speaker broach topics that relate directly to your primary school children such as the importance of not sharing drinks and stopping the spread of germs when sick.
Create an Agenda
WHO is constantly challenged to meet health needs in a world where health problems often overlap other concerns. To meet these challenges, the WHO has an agenda of six performance goals. During your assembly, have your primary school children create their own agenda. Have them come up with goals to increase the world's health standards and ways that ordinary people can make it happen. Include long- and short-term goals in the six-point agenda.
Community Outreach
WHO often organizes outreach programs to help communities worldwide, so get your primary school children involved in volunteer programs to spread a message of health to their local community. As part of your assembly, encourage a discussion asking your primary school children about ways they can increase health awareness in the community. Ask, "What can we do together to make our community a healthier place?" Use this information to organize future community outreach trips that your children find valuable.