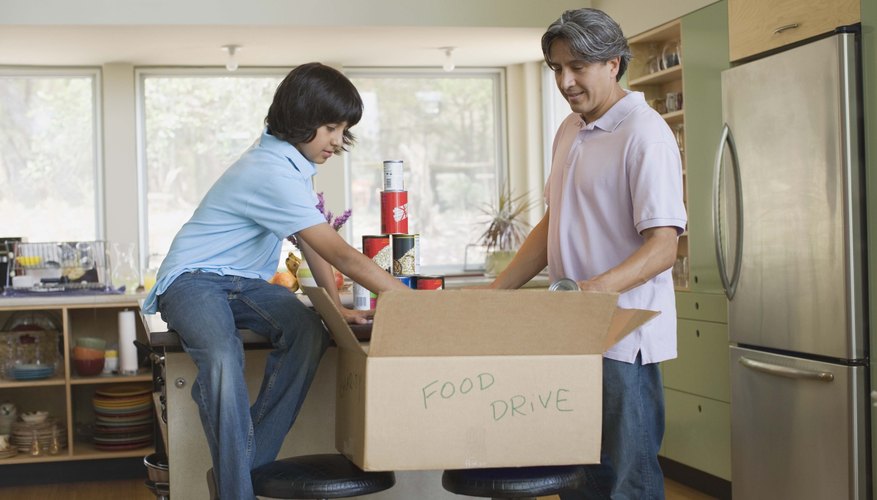 Birmingham, Alabama, has a poverty level higher than both state and national averages. According to the U.S. Census Bureau, 27.3 percent of Birmingham residents are below poverty level, as compared to 17.6 percent of the state population and 14.3 percent nationally. While data from the Bureau of Labor Statistics indicates that the unemployment rate is easing downward, many families are still struggling to regain lost ground from the recent economic downturn. Fortunately, there are a number of local resources for low income families in the region.
Project Success Ministries
Project Success Ministries, located at 3228 12th Avenue North, offers several types of assistance to low income families living in Birmingham. It provides emergency food assistance via a food pantry. This organization also helps with families with children during the back to school season with things like clothes, school supplies and book bags. Families in need can call Project Success Ministries at 205-252-3165 or 205-836-0297 for food pantry hours and about its other assistance programs.
Greater Birmingham Ministries
Greater Birmingham Ministries offers a broad range of assistance to low income families, as well as the elderly and disabled. Located at 2304 12th Avenue North, this organization has been working in Birmingham for more than 30 years. It provides emergency rent and mortgage assistance, as well as help with water and utility bills. Other assistance programs available include help with clothing, household furniture and food pantry service. Those in need of this type of assistance can call Greater Birmingham Ministries at 205-326-6821.
Salvation Army Social Services
Located at 2130 11th Avenue North, the Salvation Army has several programs able to help meet the needs of low income families. This organization provides emergency rent assistance as a part of its efforts to combat homelessness. For families already struggling with living arrangements, this organization offers transitional housing programs and immediate shelter. It also runs food pantries and offers on-site meals, and can help to provide clothing and school supplies to families in need. There are also camp programs for children, as well as holiday programs, such as giving Christmas gifts to children in low income families. For further details on these and other Birmingham Salvation Army programs, dial 205-328-5656.
Local Medical Assistance
Obtaining the medical care they need, particularly dental and vision care, can be quite a challenge for low income families. Even with coverage, there can be care gaps that are difficult to fill. Fortunately, there are local programs offering free or low cost services to low income families living in Birmingham. People in need of care can call 205-595-5959 for adult medical care, pediatric care, or dental care at the M-Power Health Center, 4022 4th Avenue South. The Alabama Lions Sight Conservation Association, at 700 18th Street South, offers vision care services, seeing those who call 800-967-4448 to schedule an appointment. There are also a number of local clinics that offer sliding scale fees.