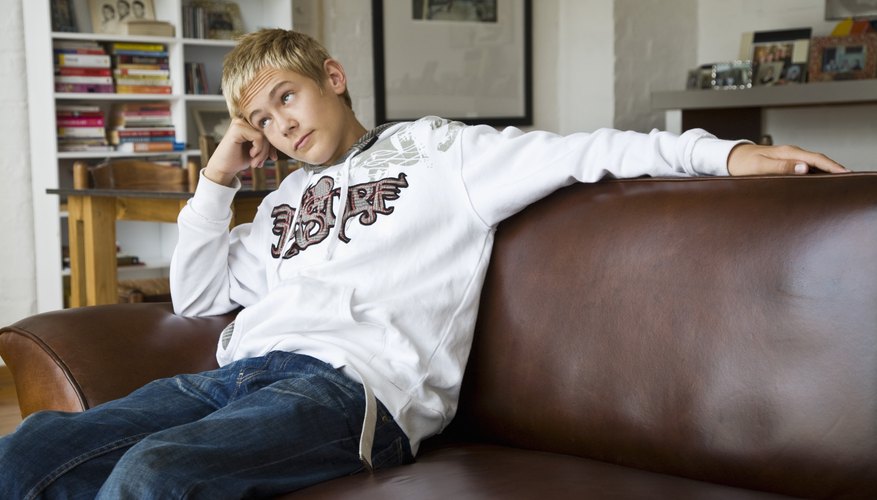 Teenagers can be hard to please and even harder to keep entertained. You'll need to get creative and keep an open mind as you try to plan activities for your child. You have plenty of options that don't include watching TV or letting him lock himself in his cave that he calls his room.
Show your teenager how to cook and bake. Allow him to go through cookbooks or look online for some recipes that catch his eye. Have him make a list of ingredients and take him to the grocery store to get the items. Help him prepare the meal, if he wants some assistance. You could even assign a certain day every week to be his cooking day.
Plan a movie night with your teen. Select some movies that you liked when you were your child's age and call them retro to make them more appealing to your teen. Keep an open mind and let your teen pick a couple selections, too. Don't forget the popcorn.
Get moving with some outdoor activities. Sports, hiking, fishing, biking, putt-putt golfing, flying kites and geocaching are all activities that a teen would possibly consider participating in. Take him to a farmers market, comic book store or record store. Ask him what he would like to do.
Don't rule out video games. Some entertaining video games are neither violent nor bloody. Some games can teach your teen strategy and problem-solving skills. You can even find video games that require the player to get up and move, incorporating exercise with the game. How's that for a sneaky approach to getting a teenage couch potato up and moving?
Show your child a new skill, such as crafting, scrapbooking, painting, beading, pottery, origami or folding paper airplanes. She might just find a new favorite past time.
Introduce your teenager to the wonderful world of books. Show her your favorite book series. Take her to the library or the bookstore so she can search the teen book section for her next literary adventure. If nothing else, check the magazine section, too.
Avoid being too strict on the use of electronics. MP3 players, tablets and laptops can keep your teen busy for a while. There are endless possibilities with these handy devices.
Things You Will Need
Cookbooks
Food
Movies
Electronics
Games
Crafts