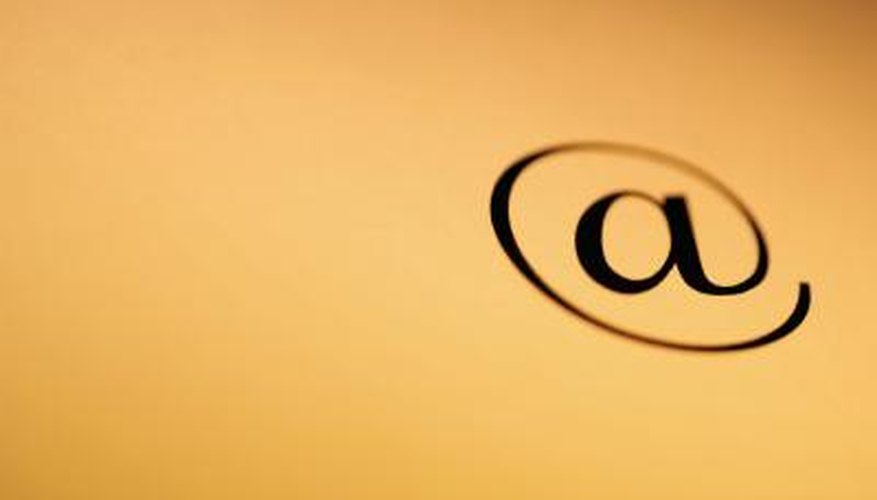 E-mail accounts are one of the easiest ways for people to stay in touch with friends and family. With the amount of predators that are online, kids should have an e-mail account that is set up specifically for them instead of general e-mail accounts. There are a number of online services available (See Resources) that are geared towards children. These services allow kids to safely send movie clips and pictures to friends and family, and provide parents with control over their abilities.
Choose which service you wish to use for your child's e-mail account. Some services require a fee while others -- such as AOL Kids, or KOL -- are free of charge.
Enter a screen name and password into the sign-up form to create an account.
Fill in the remaining required information, such as birth date, gender and a security question in the event that your child forgets her password.
Read and agree to the terms and conditions in order to proceed to the next step of the sign-up process.
Verify that you are an adult. The requirements vary depending on which service you choose. You may be required to enter your credit card information so that it will be charged and credited one dollar for confirmation.
Navigate to the parental controls section of the website and sign up for your account, following the prompts for each step. Some services require you to download the software in order to control the settings.
Set up your desired restrictions and provide your child with her sign on information for access to her own e-mail account. Some of the options under e-mail settings include controlling which e-mail addresses your child can send and receive e-mail to and from; controlling instant messaging, downloads and chat rooms; activity reports; and controlling the amount of time your child can stay connected.