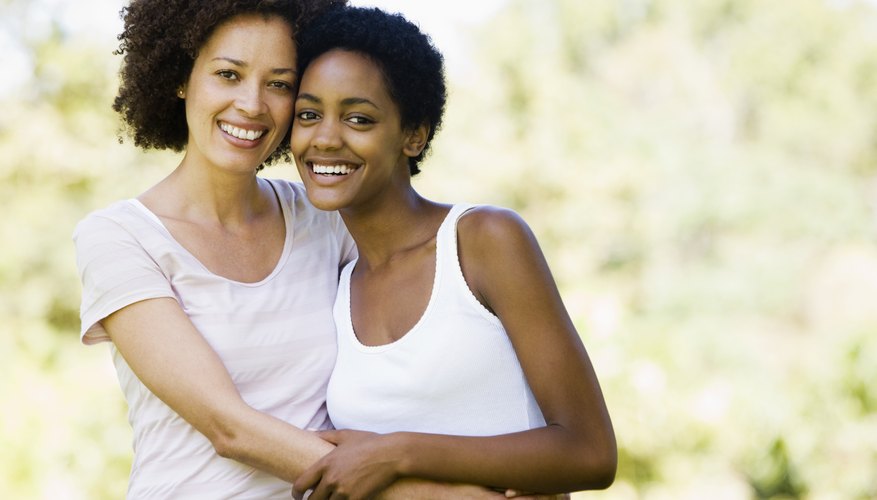 Mothers and daughters share a special bond. Spending quality time together can help to nurture that bond by allowing the two of you to get to know one another better, to discover common interests and to just have fun. Choose from a wide variety of activities to enjoy together in Ohio, from a relaxing day at the spa to moving performances to hikes overlooking beautiful views.
Spa Days
Enjoying a little pampering together can help mothers and daughters to relax and have a good heart-to-heart. The Inn & Spa at Cedar Falls in Logan offers a Slumber Party that's perfect for mothers and daughters. You can arrive in the afternoon any day from Sunday to Thursday for an overnight visit that includes three spa treatments for each of you, breakfast, lunch, dinner, and the opportunity to enjoy game time, a stroll through the grounds, and scrap booking.
The Kalahari Waterpark Resort in Sandusky offers spa packages for mothers and daughters throughout the year. Offerings change seasonally, but traditionally, packages include a facial, pedicure, manicure and a meal. This activity is ideal for mothers with younger or teen daughters who may enjoy playing in the water park before or after the pampering.
Cooking Classes
Food has a way of bringing us together. Mothers and daughters can learn how to cook some tasty new meals while also chatting and spending quality time together at one of Ohio's many cooking classes. The Cooking School at Jungle Jim's International Market in Fairfield offers a variety of cooking classes, such as gluten-free foods, sushi and bread baking. There are also classes that talk about wine and alcohol pairings, as well as holiday-themed classes.
At Gervasi Vineyard in Canton, the two of you can take cooking or wine classes, or just sample both. Cooking classes include grilling, canning, pizza, pasta, seafood, pastry and many other specialties. Holiday meals are also included in the course offerings.
Performances
Whether you enjoy the ballet, live music or a good comedian, Ohio venues offer a little something for everyone. The Columbus Symphony performs classical favorites, as well as pop hits.
At the Ohio Theatre in Columbus, you can watch a ballet performance, listen to classical music, or see leading performers such as Liza Manelli, Kenny G and Yanni.
Outdoor Activities
If you enjoy nature or like to work up a sweat, head to the Wegerzyn Gardens Metropark in Dayton. There are five gardens that are brimming with lush foliage, beautiful flowers, and ornamental trees and shrubs. You can either stroll the gardens or enjoy a hike, a bike ride or a picnic.
At the Possum Creek Metropark, also in Dayton, mothers and daughters can hike over five miles of trails, enjoy a picnic or watch for birds. There are also opportunities for fishing.