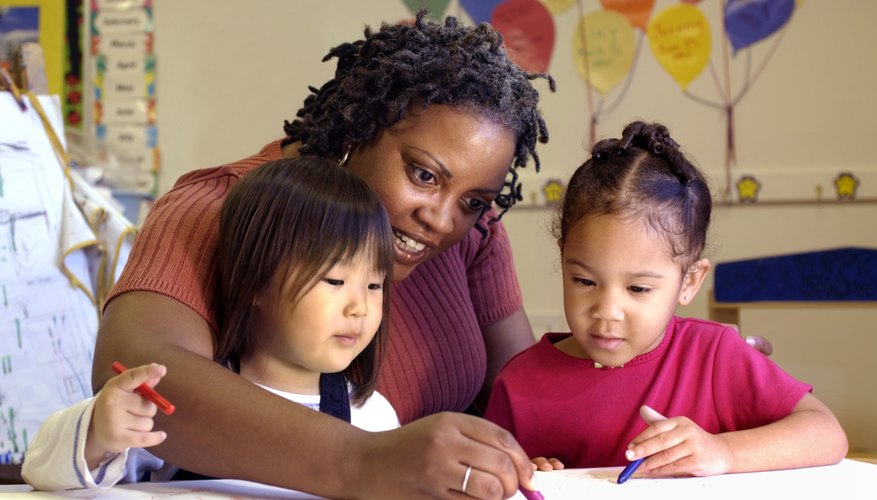 Raising a child is many things -- thrilling, incredibly stressful, rewarding -- but inexpensive is not one of them. Between the seeming truckloads of diapers, clothes, toys and food you purchase for your little one in the early years, it's no wonder so many parents feel cash-strapped these days. Thankfully, moms and dads struggling to pay for child care have the option to apply for grants, which help to ease financial strain. As Vice President Biden noted when announcing new funding for the Child Care and Development Fund, "Parents who are worried about finding a job or keeping the job they have shouldn't have to worry about affording quality child care."
Eligibility Checklist
You feel like you're whipping out the credit card everywhere you go -- and when you pay daycare at the end of the month, you don't even have enough money to buy a coffee. Ouch! You've heard of child care grants to help moms like yourself, but you're not sure if you even qualify for one. Here's the deal: Eligibility requirements for grants may vary slightly state by state, but generally, you're able to receive one if you're working or attempting to work, or are in school or a job training program, and your gross monthly income -- before taxes and other deductions -- isn't above a certain limit. Income caps are determined by your state's cost of living -- for example, the monthly limit in Florida for a family of three is $3,181, while the limit in Massachusetts for a family this size is $3,508.
Application Process
After you've done the bath-song-"Goodnight Moon" routine and the house is finally quiet, hop online. Head to the website for the U.S. Department of Health and Human services. From there, the "Grants/Funding" link will lead you to grant options available in your state. Compared to all the other things you do in a given day -- waking before dawn, calming tantrums, wrangling your child into his carseat -- these streamlined, clear forms will seem like a piece of cake. If you're not the techie type, there's also a toll-free number listed on the website you can call to request an application be sent to you via snail mail.
Finding a Provider
So you've been approved -- Hooray! -- now what? Back to the computer. The Department of Children and Families website for your state will have a list of all approved child care providers that accept government funding. Again, if you're old-fashioned, you can head over to the local office to pick a list up. Don't worry about the type of care matching your preference -- there's a provider for every family's style. Most states list a variety of home daycares, daycare centers, Head Start programs, campus daycares, nursery schools, private schools and religious schools.
Benefits of Grants
If you qualify for a child care grant, don't be afraid to go for it! Finding affordable care benefits everyone involved. The economy gets a boost because you can stay working, or stay in school, which will eventually help you to gain employment -- putting you in the position to have a more active wallet. But most importantly, you can focus less on money worries, and get back to the very important business of having fun with your child, watching her grow and loving her.