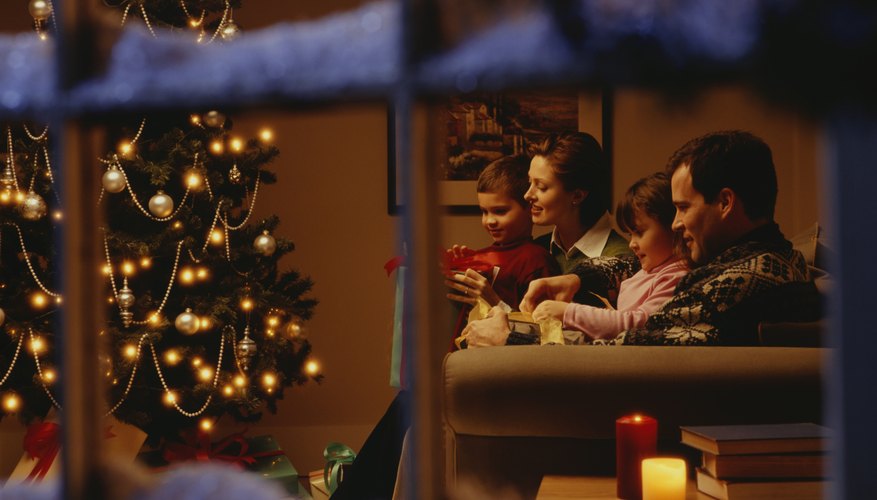 Christmas should be a time of joy and togetherness but often is the time of year when many families face financial difficulties. Families with young children and restricted incomes are often impacted the most. If you find yourself in this category, it's OK. Take a deep breath and try not to worry. There are several organizations out there that can help your family make it through by providing Christmas stuff, including gifts for your little ones.
Contact local churches in your area to see if they can help your family. Many churches have volunteers that work throughout the year collecting clothes, toys and food to donate to families in need during the holidays. Explain your situation and give them family members' clothing sizes and a list of ideas for what your children would like for Christmas.
Ask around to see if there is a local food pantry. Many cities have food pantries that will provide struggling families with food at Christmas time. Being able to provide your family with a nice, free meal during the holiday will help to ease the burden.
Register your family with the local Salvation Army organization if there is one in your area. Most branches will ask you to write down the age and gender of each of your children and a wish list for each. The Salvation Army often helps families during the holidays by providing clothing, toys and a Christmas meal.
Call the United Way to sign up for assistance. The United Way charity provides help to struggling families during the holidays through two different programs: The Direct Assistance Program gives your family a restricted check that must be used to purchase clothing, toys or food; The Adopt-a-Family program is for families in greater need. If your family fits this category, you will be adopted by a donor group who will provide you with food, toys and clothing for Christmas.
Sign your children up for Toys For Tots to receive free Christmas gifts. This organization collects new toys in the months leading up to Christmas and then hands them out to families with children who otherwise might not be able to afford them. You can find the campaign office closest to you on the Toys for Tots website.
Tip
Don't be ashamed to ask for help. We all need help sometimes, and maybe you can pay it forward someday when your circumstances improve.
Some organizations require proof of income. Be prepared with the needed financial information when visiting these sites in person or online.