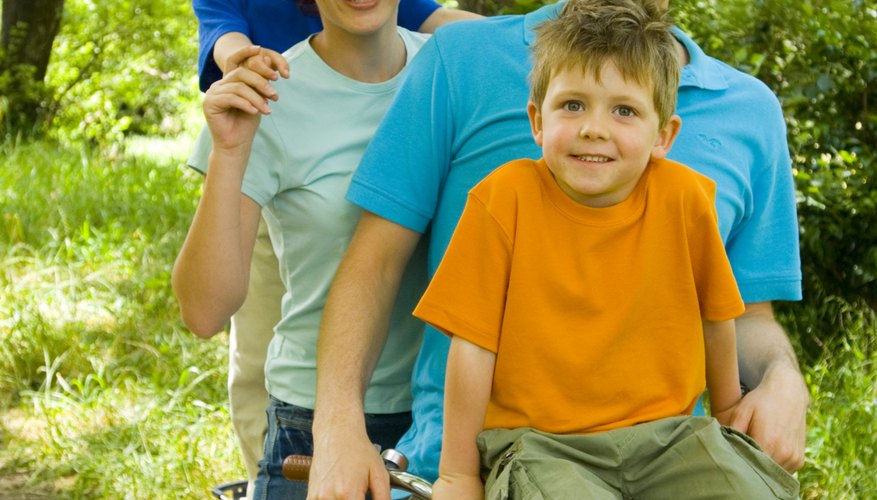 Nestled in the northwest corner of South Carolina, Greenville is a thriving city that attracts newcomers and visitors each year. Downtown Greenville is a family friendly destination, featuring summer concert series, a weekend farmers market, and several restaurants and specialty shops. Mountains, lakes and trails are only a short drive away. This growing Southern town has something for everyone.
Historic West End
The historic west end of downtown Greenville is a relaxing place to stroll along the river, pop into a few shops and visit the colorful candy store. Kids will enjoy starting their walk at the Children's Garden at Linky Stone Park (greenvillesc.gov/parksrec/ChildrensGarden). The garden features an ABC garden, storybook statues such as the three bears and Winnie the Pooh, and a rock formation in the center of the garden that's perfect for climbing. Walking about a block down the river from the garden brings you to a fountain where children can get soaked on a hot day. Continuing on the river walk brings you to Reedy Falls Park (fallspark.com) with gorgeous flower gardens, two waterfalls and the pedestrian Liberty Bridge suspended over it all. Pack a picnic dinner and enjoy a free performance of Shakespeare in the Park (warehousetheatre.com/upstate-shakespeare-festival) during the summer months.
Cleveland Park and Greenville Zoo
Cleveland Park (greenvillesc.gov) is another free park in Greenville that spans 122 acres along the Reedy River. Walking or biking along the path through the park takes visitors to a rock quarry garden, nature trails, an F-86 Sabre warplane and the local Vietnam Veterans Memorial. The park also features a large playground, tennis courts, sand volleyball court and picnic shelters. The entrance to Greenville Zoo (greenvillezoo.com) is next to the playground and picnic shelter, and takes children around the world with exhibits from Africa, Asia and the Americas. Toddlers and preschoolers can enjoy the small playground inside the zoo while moms relax in rocking chairs on the covered deck.
McPherson Park
Mc Pherson Park (greenvillesc.gov/ParksRec/ShelterGuide/McPhersonPark) feels like a secret place in Greenville. Rarely crowded, families can rent putters and golf balls during park business hours or bring their own to play miniature golf for free at any time. The park features a large gazebo picnic shelter, craft building and restrooms. There are also tennis courts with a practice wall and a modern playground for the kids. This shaded park has a short walking path for strollers, scooters and bikes along a small creek.
Swamp Rabbit Trail
For an active day with the family, venture out to the Swamp Rabbit Trail (greenvillerec.com/swamprabbit), a rails-to-trails project that invites people of all ages to get moving. Kids can ride bikes, walk or in-line skate along the paved path from Greenville to Travelers Rest. Restrooms and a few cafes are along the trail to make the day more relaxing. For kids who want to test their off-road skills, go to the Bike Skills Flow Park (greenvillerec.com/swamprabbit/flowpark) at the northern end of the trail, in Travelers Rest. Dirt tracks and small hills give mountain bikers the opportunity to practice before heading out to the single track trails outside of town.