The youngest generation in our family is a little obsessed with coloring these days. They're never happier than when they have a handful of crayons and a fresh stack of paper. When I came across a turkey-shaped silicone muffin pan, the first thing I thought of was making swirled crayons for the kids' Thanksgiving table.
To do this, you need a turkey shaped silicone muffin pan and some broken crayons — never in short supply when children are learning to color.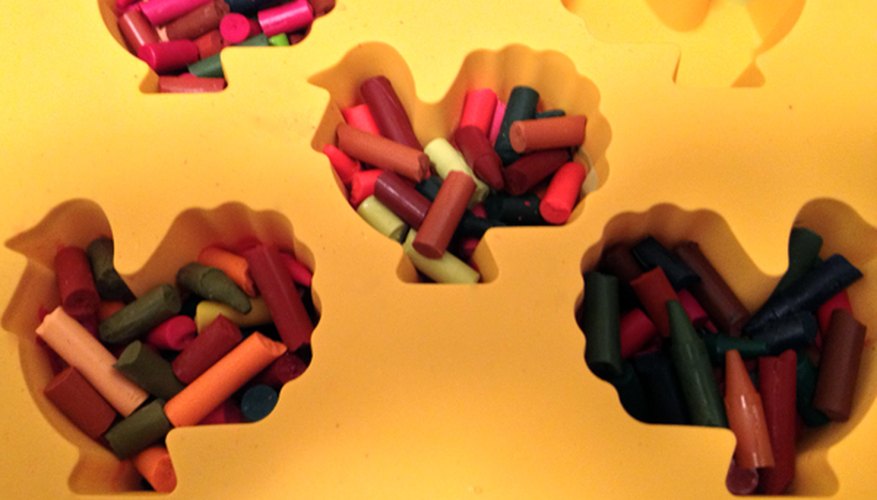 Put unwrapped crayon pieces into each compartment of the pan. I was kind of fussy about placing the crayon pieces on the bottom layer — a red chunk near the wattle, a couple brown chunks near the feet — but it's not necessary.
Bake at 225 degrees F for about 15 minutes. Watch carefully and remove the pan from the oven as soon as the crayons are completely melted. Carefully the pan on a flat surface to cool. When the crayons are thoroughly cool — about two hours — push up each one from the bottom of the compartment and twist slightly to pop the turkey out of its mold. Be patient. The turkeys break if you try to take them out when they're still warm. (Do you even need to ask how I know this?)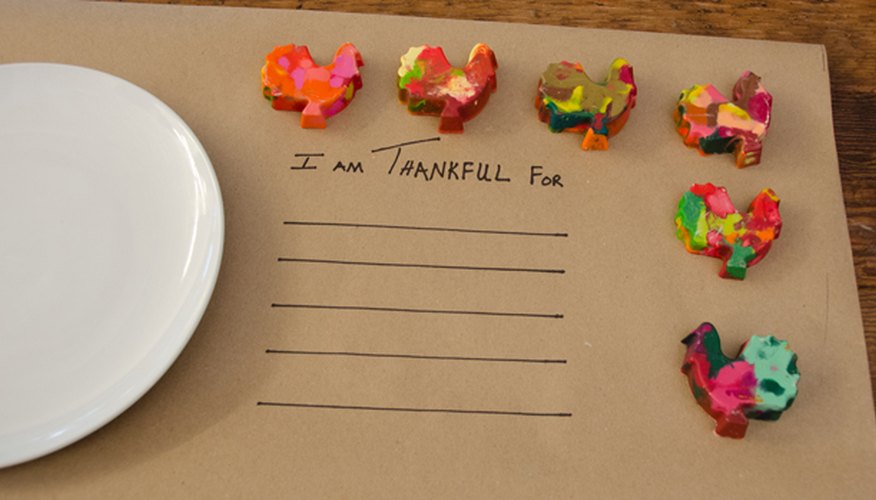 Older kids can use the crayons to write lists of things they're thankful for, and younger kids can scribble while the adults chat after dinner. Should make for great fun all the way around the table.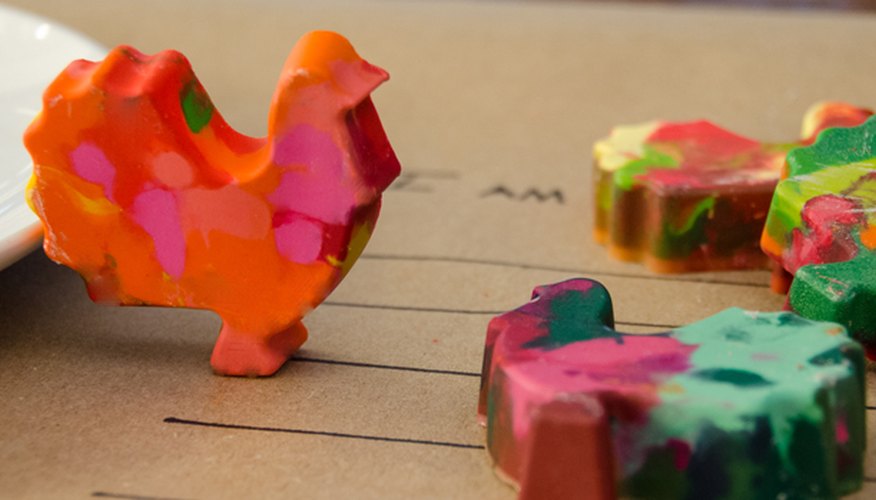 I learned this technique on eHow: How to Melt Old Crayons and Make New Swirled Crayons. Note: with a silicone pan, you don't need the cupcake liners suggested in the article. Because…really…where would you find turkey-shaped cupcake liners?
Photo credit: Dave Johnson