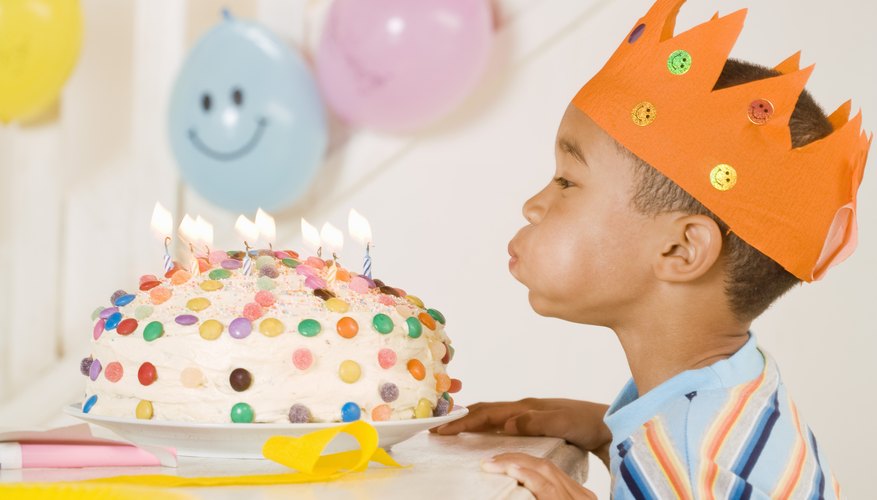 If your child loves movies, a party at the movie theater can be a special birthday treat. It might be a bit pricy, depending on how many kids you want to invite and the policies of your local theaters, but the memories you can make for your child will be priceless. Start planning early and call around to theaters to find out what options and price ranges are available to you and your family.
Sit down with your child and make a list of who she wants to invite. Then go over your list again to look at whether you also want to invite family, your friends or make the event an open invitation for your child's friends or siblings. This way, you know if you're looking at a total of 10 people or 50. Decide on your budget and stick to it.
Call movie theaters. Some theaters will let you rent an entire theater to watch a new movie. This can be expensive but is a treat for the kids and parents. Others will allow you to rent the entire theater before the theater opens, so they aren't losing money and it's not exorbitant for you -- but you have to supply your own DVD to play, it won't be a new movie out in theaters. Depending on how many kids you will be having the party for, another option is to just invite some of your child's friends to the movies and pay for their tickets and popcorn and soda. The downside of this is that you will have to keep a bunch of kids in line because they will be sharing the theater with other patrons.
Make your choices. Discuss the deals available with your chosen theater. For instance, if a kids special of small popcorn and soda is normally $5, ask the manager whether he would consider taking $4 if you commit to buying 10 of them. Also ask about whether space is available for cake and presents afterward, and who is responsible for the cleanup.
Tip
If going to a theater is too expensive for what you had in mind, get creative. Set up your living room or family room as a movie theater. Rent a popcorn maker and make up "tickets" for the kids and screen a movie at home. Another option is to have the movie party outside "drive-in" style. Put out lawn chairs or blankets on the ground, hang a sheet from a garage door, wall or side of your house and buy or rent an inexpensive projector.