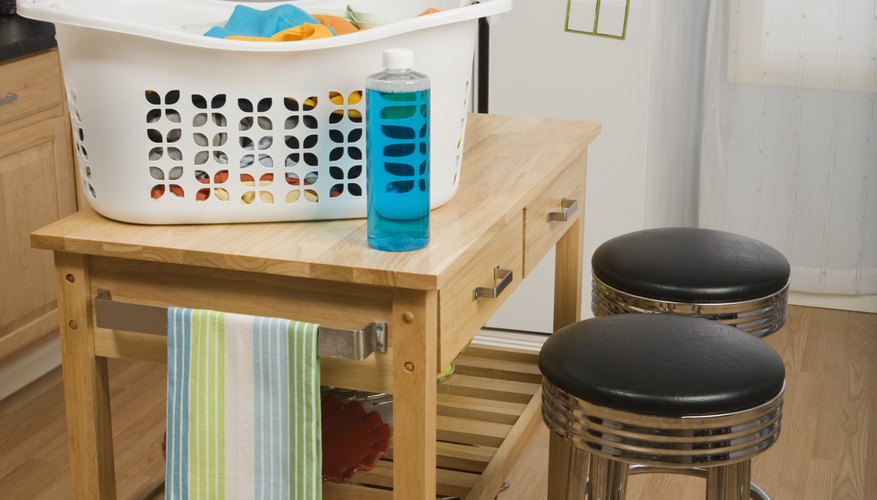 Giving children a "good deeds" list creates the potential for a lifetime of kindness and "paying it forward." Doing good for good's sake reinforces positive values and a greater awareness of the world, and that there are many who are less fortunate or struggle physically, mentally or financially. Parents can help kids create age-appropriate, illustrated good-deed lists and post them on the refrigerator as an ongoing reminder of those goals. Mark off completed tasks with a star or other positive sticker celebrating your child's efforts.
Family-Centered List
There are tasks in your own home every day with which a child could help, and even surprise a fellow family member. One example is spontaneously picking up a sibling's toys. Take a look around your space and consider things that suit your child's age and abilities. Other illustrations for the family good-deed list include brushing the dog, giving hugs to all family members as they come home, calling the grandparents (may require help dialing) and making happy pictures for mom or dad if they're sick. In all cases, the list should be made up of items that the child does not normally do as household chores, to create the right mental association with the task being a good deed.
Friend-Centered List
Your child's friends or friends of the family offer other possibilities for a good-deed list. Younger children can reach out to peers, offering help with areas of preschool where their skills shine. This particular type of good deed builds self-confidence and pride too. Other items that could go on the friend good-deed list include helping to carry school materials for an injured friend or picking up litter around a family friend's property.
Community-Centered List
Getting children involved in your local community is a great way to begin teaching them about the world beyond your door. The local community affords all kinds of opportunities that could go on your child's community good-deed list. Examples include working with you at a soup kitchen handing out empty cups and silverware (mom and dad may have to facilitate a bit), visiting the elderly, going with you with goods for a food pantry, picking out a toy for a needy child and helping with a community garden. Young children naturally enjoy these kinds of activities because they can see the smiles created immediately.
World-Centered List
Thanks to the Internet, your child's good deeds can reach around the world. There are several ways of using the Internet for making another good-deed list. Ask your child what kind of pen pal she might like. Suggestions include a soldier, an underprivileged child or someone with a disability. Afterward, mom and dad can do some online research to find a reputable organization that forwards notes and artwork, talking to the child about who they would like to cheer up. Then kids can make various pictures (that mom and dad label) and send them along. If you have a scanner, you can email these cards and drawings for your child. Come holidays, use these points of contact for care packages that you and your child make together, such as cookies that ship easily.
Also note that the Internet is a fantastic medium for giving you and your kids even more good-deed ideas to add to any one of your lists. Sit and read the ideas to them so you build their English skills too.