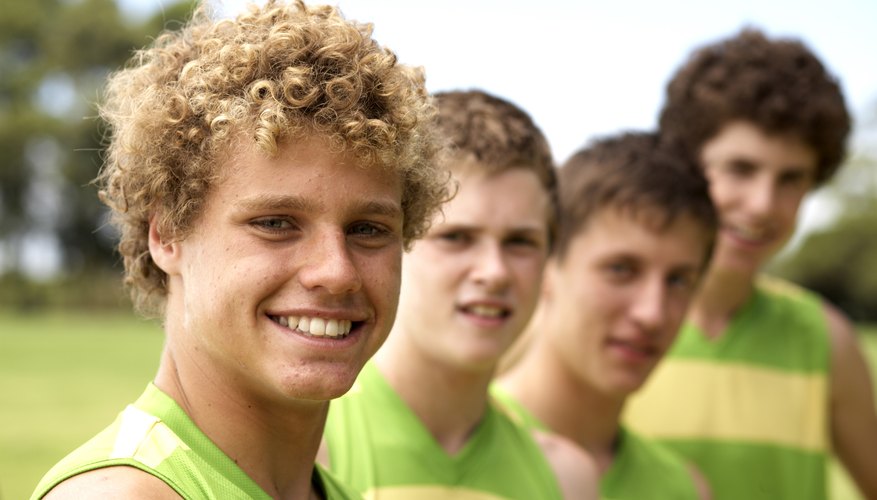 Albuquerque is a large and diverse city, and it is home to the University of New Mexico, the Petroglyph National Monument and Kirtland Air Force Base. The Sandia Mountains run along one side of the city, and the Rio Grande flows through it. There is a wide variety of activities for people of all ages to enjoy. Even hard-to-please teenagers can find something to do in Albuquerque.
Sports and Recreation
Athletic teens and those who consider working up a sweat to be an enjoyable time will find much to do in Albuquerque. At Stone Age Climbing Gym, teens can choose from several routes on 12,000 square feet of climbing space to meet their skill level. There are also classes for beginners. If your teen wants to get higher faster, have him try out Gravity Park, where he can literally bounce off the walls on over 18,000 square feet of trampolines. Trampolines cover the floors and the walls, turning the entire space into a jumping platform.
Outdoor Activities
With the natural landmarks all around Albuquerque, there are a lot of outdoor activities to keep teens busy. Dozens of hiking trails are available in the Sandia Mountains to meet all fitness levels. Your teen can also take the Sandia Peak Tramway right to the top, enjoying a ride on the longest aerial tram ride as she travels 2.7 miles to the top. If your teen prefers to stay on ground, she can catch a game of Ultimate Frisbee at Albuquerque Ultimate. She can join a pick-up game at various times throughout the week, or she can join one of the leagues.
Performances
For teens who have a more creative side, there are a number of places to perform or to watch others perform. The Winning Coffee Co. hosts Mas Poetry on the third Wednesday of the month for slam poets looking to share their work. All ages are welcome, as are all styles of performance poetry. Musicians can perform at one of the monthly Roust the House sets at The Outpost Performance Space. If your teen doesn't like performing, he can go to enjoy music from local teen bands, poetry readings and other performances.
Gaming
A lot of teenagers love gaming, and Albuquerque has several activities for them. At the Isleta Fun Connection, teens can enjoy bowling, laser tag, arcade games and billiards. There's also a snack room so teens can stay for hours and don't have to break up the fun. Group events are available. At Armageddon Paintball, teens can enjoy some free play or can join up with one of the events, such as the 3 Man Burque Open, a paintball tournament. Lessons and group rates are available as well.