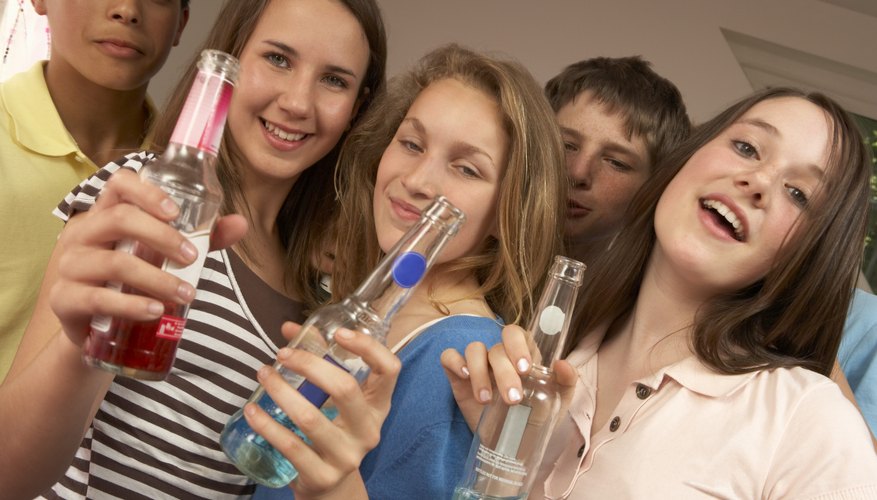 Finding the ideal place for your teen's party in the Big Apple can be a chore. New York City is one of the largest cities in the world, and it is full of options for party halls from Brooklyn to Manhattan. Whether you are looking for a general hall to set up your own party, a club-like environment or something out of the ordinary, New York has it.
Simple Party Halls
You might be simply looking for a large, empty room for your party. Medina Party Hall in Queens provides 2,500 square feet of open space and you can rent it for up to six hours. The hall supplies tables, chairs, a deejay booth with disco balls and dance lights and plenty of time for setup. Brooklyn has an elegant party space called Cacin Hall. It is equipped with optional deejay equipment, a plasma television, hardwood floors, tables, chairs, high ceilings, a patio, a kitchen and three bathrooms in a 1,200-square-foot area.
Club Style Party Halls
If your teen would like something a little more like a dance club, consider these options. Brooklyn Party Space has a two hardwood dance floors in lounge areas, a state-of-the-art sound system, strobe lights, disco balls, laser lights, fog machines and a kitchenette. Zack's Dance Loft in Manhattan provides an intimate party setting with couch areas, a floating dance floor, a sound system, buffet tables, upholstered chairs, tables and beverage services.
Ballrooms
Ballrooms often provide high quality service in a premier setting. The Alhambra Ballroom in Upper Manhattan has staff members ready to assist you with your party. You can choose either a formal setting or a buffet-style party with appetizers and dessert provided. The staff has a list of caterers, cake vendors, florists and limo services for you to consider. The Broad Street Ballroom in Manhattan will suit a large party in an elegant setting. It is a stylish venue with mosaic pillars and murals.
Studios
Many studios can be rented out for parties. Bird River Studios in Brooklyn is an art studio. It has a party hall with hardwood floors, a sound system, an outdoor patio, tables, chairs and a kitchen. Also in Brooklyn, the Living Gallery is an art studio, music venue and a party hall. It rents its space out complete with hardwood flooring, a courtyard, tables and chairs.
Other Interesting Venues
If you are in need of a large party hall, the Cathedral in Manhattan can help. It has 10,000 square feet with a seating capacity of 500. Its modern party space is inside of a 19th century church. The 52-acre Brooklyn Botanic Garden is another option. It has a glass structure party hall with many different catering options and outdoor seating in the garden area.