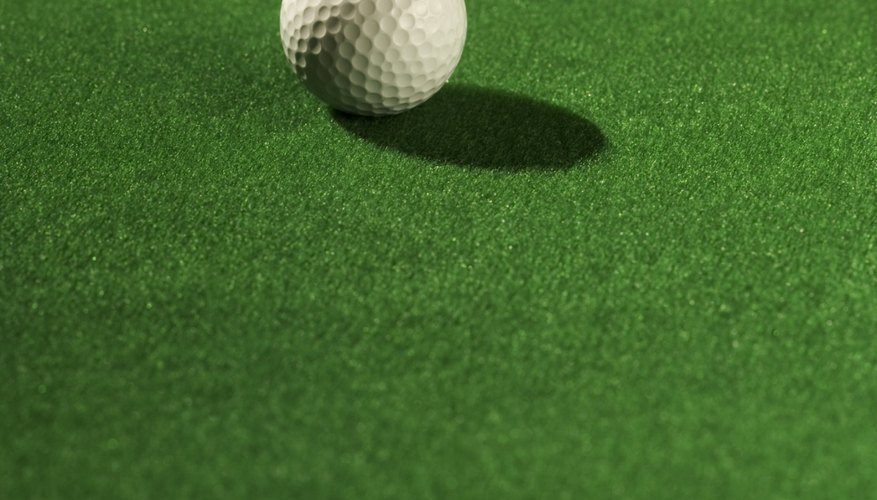 Nassau County, located just east of New York City on Long Island, is filled with fun family attractions and activities for you and your children to enjoy together. Miniature golf is one of the kid-friendly activities in the area. You'll find several courses to choose from, whether you're looking for an outdoor course or somewhere to play indoors on a rainy day.
Rockville Centre Indoor Golf
Pinnacle Golf Club is located in Rockville Centre and features an assortment of indoor golf activities. You can take your kids for some practice lessons, do some putting on the putting green, hit some balls on the driving range or try out the Full Swing Golf simulators, giving you the opportunity to play more than 50 courses, such as Kapalua, Pebble Beach, Pinehurst and St. Andrews. You can purchase a membership to have access year-round or purchase a single round of golf, practice sessions or lessons.
Medford Indoor Minigolf
Medford is located in neighboring Suffolk County, and that's where you'll find Monster Mini Golf Medford. This location features indoor minigolf with a monster theme. You and your family can golf your way through 18 holes while enjoying the spooky, monstrous decor and props. The entire family can play this monster course, situated in the Sunshine Shopping Center on Patchogue Yaphank Road. Check out the specials before you go, such as Make Your Own Sundaes days and the military discount.
Deer Park Indoor Minigolf
You'll find another Monster Mini Golf location in nearby Suffolk County, as well. Monster Mini Golf Deer Park is located on Commack Road and features indoor glow-in-the-dark monster golf with adventures around every turn. Enjoy the crazy in-house DJ as you and your kids putt your way through the holes. While you're there, check out the arcade game area and take advantage of weekly specials like unlimited golf packages and second rounds of golf savings.
Additional Minigolf Locations
While there aren't any other indoor miniature golf places nearby, there are some fantastic outdoor courses for your family to check out, such as the 18-hole minigolf course at Eisenhower Park in East Meadow. This park also features three 18-hole golf courses, playgrounds, picnic areas and an indoor aquatic center. Tiki Action Park in Centereach features minigolf, laser mazes, laser tag, go-karts and an arcade. You'll also find minigolf at Skydrive Golf Center in Farmingdale. Along with the 18-hole minigolf course, there's also a driving range.