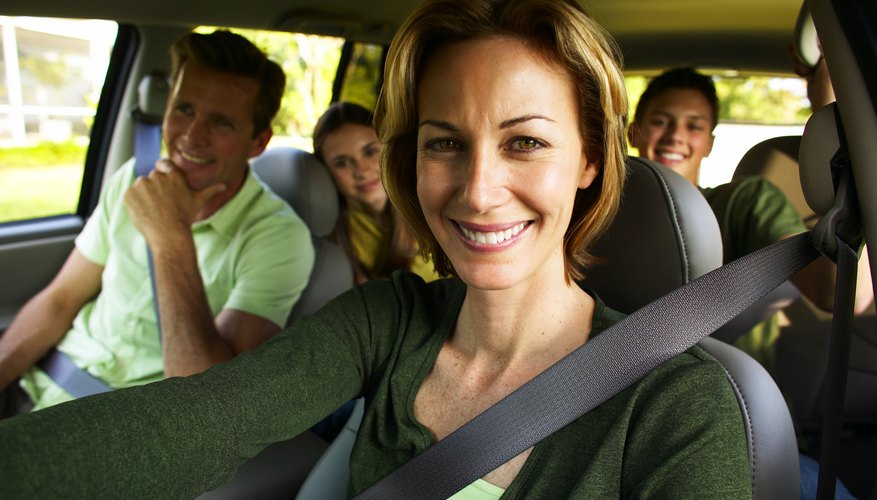 Trying to plan a family getaway that even your teenager enjoys can be a tricky feat, but brainstorming ideas together can help ensure that your trip offers something for everyone. Teens typically want to see new things, sleep in and experience freedom, so let your child suggest some activities for your getaway. Letting your teenager bring along a friend can also make the trip more enjoyable for everyone.
Camping
Camping is an affordable getaway activity that offers something for everyone. Depending on your teen's preferences, camping can be rustic or luxurious. For kids who prefer to look at nature and not touch it, posh cabins nestled next to a lake or river offer the peacefulness of the outdoors without having to get dirty. On the other hand, if your teen loves to scramble over rocks, kayak through whitewater and cook over a fire, tent camping may be the answer. From the backwoods in a national park in the Rockies to a cabin on the New England coast, camping is a well-loved pastime that brings families together.
Dude Ranch
Bring out the cowboy in your teenager with a getaway to a working dude ranch. Guest ranches are located all over the country, such as Malibu Ranch, in Milford, Pennsylvania, or Flying L Guest Ranch, northwest of San Antonio in Texas. Your teen can ride horses, play tennis and attend old-fashioned dances. After a day of swimming, fishing and hiking, ranches serve hearty meals to satisfy even your teenager's bottomless stomach. Many guest ranch employees serve double duty, and work as performers after the evening meal, singing songs and putting on skits.
Beach
Teenagers love the beach -- swimming in the waves, lying in the sun and meeting bikini-clad peers are always a big hit. Various beaches offer completely different experiences, such as surfing in Hawaii and California, or shag dancing in South Carolina, so choose the location that suits your child best. Resorts in Mexico like Club Med Ixtapa Pacific can give your teen a taste of culture along with the chance to practice the Spanish she learned in school, and a weekend on the Oregon coast lends itself to a calm, low-key beach vacation.
City Escapes
For a more urban-minded teenager, head to the city for a family getaway. Large cities offer the chance to view historic national landmarks, like Washington D.C., New York City and Las Vegas, along with plenty of shopping, restaurants, theaters and parks. Other cities can introduce new cultures, such as French Montreal, the various ethnic neighborhoods of Toronto, and Cajun New Orleans. Museums, ghost tours and modern architecture can make any city more interesting to a teenager.