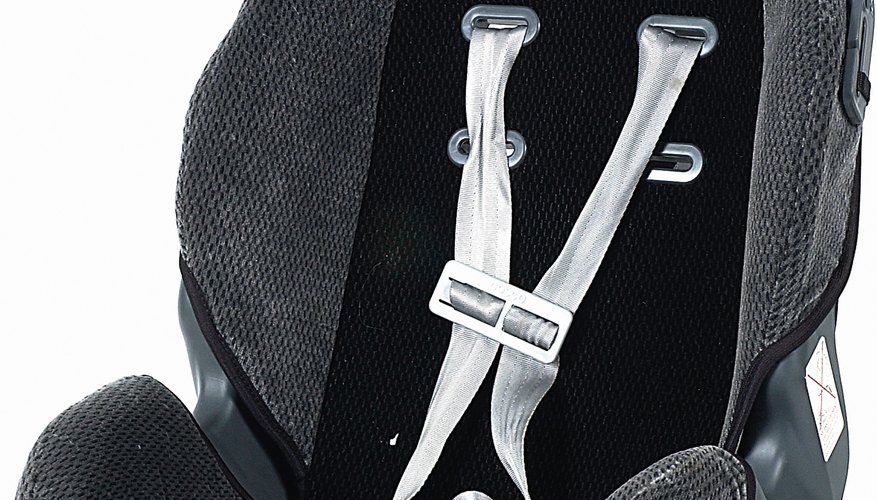 You already know the staggering amount of stuff you need to take with you when you go on vacation with your small child. A car seat is a necessity, but many of them are bulky, heavy and a hassle to carry. If you're planning to rent a car, your child must be properly restrained, but many rental companies will rent you a car seat so you don't have to bring your own.
Car Seat Rental
Most big name car rental companies offer a limited number of car seats for parents to rent, according to Vicki Lansky, author of "Trouble-Free Travel with Children: Over 700 Helpful Hints for Parents on the Go." In fact, most car rental places stock infant car seats, convertible car seats and booster seats, which is convenient if you have more than one child, each requiring a different type of seat. For an additional charge on top of the car rental fee, you can secure a car seat for your use for the duration of your vacation.
Reserving a Car Seat
Call the car rental company as soon as you know you're taking a trip. Car seats are available first-come, first-served, and if you wait until you pick up your car, you might be out of luck. Reserve a car seat that's similar to the one your child rides in at home. For example, if you have a toddler, ensure that you reserve a car seat that has a five-point harness and if you have an infant, reserve a seat that can be installed backward.
Considerations
Many car rental companies will only rent you a car seat if you'll be returning the car to the same location as you rented it from. That's because the car seat belongs to that branch of the car rental company and it needs it returned to its location. Most car rental establishments require parents to install the car seats themselves. This takes the liability off of them should you get into a car accident with the rental car. You might be required to provide a deposit on the car seat, which is usually refunded to you if the car seat is returned in good condition.
Tips
Ask the car rental employees a few safety questions before accepting a rented car seat. Ask about accidents. Car seats in cars that were in a collision must be destroyed, so it's important to know the history of any car seat you plan to rent. Inspect the rented car seat before allowing your child to ride in it. Ensure that it can be properly installed in the rental car and that the straps are in good condition. If the cover of the car seat is dirty or otherwise damaged, ask for a replacement cover or a new car seat. Think about how you feel about germs, as well. Car seats used by other children are bound to have germs on them, and the seats might not be cleaned between each use. If that concerns you, ask the car rental company for a recently cleaned seat when you make your reservation.