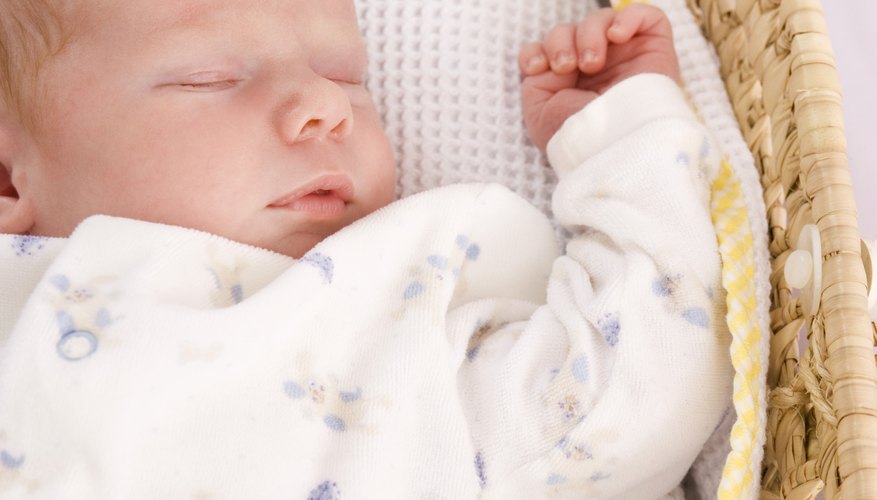 There is nothing more heart-wrenching than hearing about an abandoned baby. It's hard to imagine parents abandoning their own child, but it is an unfortunate occurrence around the world -- even in America. Some babies are left completely alone and abandoned anonymously, while some are left in the hospital because of a parent's substance abuse, severe maternal medical problems or child protection issues. If you feel compelled to help these babies in South Carolina, either directly or indirectly, there are several avenues you can pursue.
Donate to a good cause. For example, the Children's Trust of South Carolina seeks to educate and inform the public about abandonment laws, such as Daniel's Law, which allows parents to leave their child anonymously at a designated location without legal repercussions. If more people are aware of these laws, abandoned babies are likely to end up in safe hands rather than on the streets.
Sign up to be a foster parent with the Department of Social Services in South Carolina. There are many children in need of loving, stable homes, and some of them are babies who have been abandoned or left in the hospital. While this requires a lot of time and patience, it can be a rewarding experience that will benefit a child immensely.
Adopt an abandoned child through the Department of Social Services. Abandoned or surrendered children in South Carolina are in the care of DSS and are in need of homes. You will need to meet certain requirements in order to adopt. For example, you must undergo an intensive home evaluation, called a home study, before you can proceed with an adoption.
Volunteer to be a "cuddler" at your local hospital. Some babies are born to drug-addicted mothers and abandoned in the hospital, or left there for long amounts of time without human touch. Cuddlers volunteer to provide love and interaction to these delicate infants. As a cuddler, you will be holding these babies, singing to them, rocking them and talking to them. Call local hospitals in your area to see if they have such a program.
Educate the public. If you can't donate or are too busy to make a commitment, educate friends and family by sharing information about abandonment on social media platforms. Find news articles or nonprofit organization websites to post, to inform the public about ways to help abandoned children.
Tip
Before donating to any cause, do intensive research on the background of the organization.