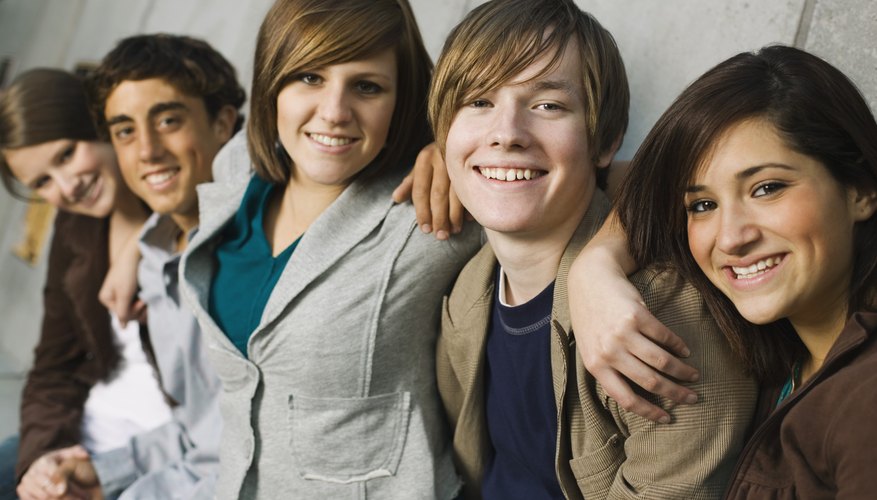 Teen suicide in Quebec has long been recognized by the provincial and national government as a problem of vast proportions. In the 1990s, Quebec's highest-in-the-nation suicide rates moved Quebec to take an active role in suicide prevention through task forces, allotment of government funding and working hand-in-hand in developing and supporting suicide prevention programs throughout the province. Quebec has seen an approximate 50 percent drop in teen suicides since the 1990s, according to the Children's Mental Health Project.
Suicide Action Montreal
Suicide Action Montreal covers Montreal and surrounding areas. It offers help for teens and adults who are considering suicide. Prevention also includes training programs for crisis workers. SAM runs a crisis help line and offers crisis workers, support services and suicide screening for all callers. It encourages dialogue for teen suicide prevention and for those who have experienced suicide attempts or have lost loved ones because of suicide. Ongoing support for crisis workers and suicide monitors is also offered. Its lines are open 24 hours a day and all communication is confidential. Inside Montreal, the crisis line is 514-723-4000. Outside Montreal, it is 866-277-3553.
First Nations Approach to Prevention
Quebec acknowledges not only heterosexual teens but also LGBT teens are at risk of suicide. Nowhere is that more open than in the First Nations population, where homosexual teens and adults are referred to as two-spirited people. Home to several First Nations groups, including the northern Inuit peoples, several prevention programs are available that offer culturally appropriate prevention and intervention. They include the initiative Suicide Prevention and Two-Spirited People by the National Aboriginal Health Organization and the Inuit Tapiriit Kanatami that represents the Inuit peoples of northern Quebec.
Centre for Suicide Prevention Quebec
Suicide has been a problem in the province of Quebec for decades. According to the Faculty of Medicine of Ottawa University, Quebec stills stands fifth in the world, as of the mid-2000s, for highest suicide rates. The Centre for Suicide Prevention Quebec, a program sponsored by the Canadian Mental Health Association, responds to the needs youth and adults. It offers a program specifically targeted for teenagers and offers training for people who support those in crisis. It also has developed several other programs in the province for teen suicide prevention. Call 418-683-0933.
Quebec Mental Illness Foundation
The Quebec Mental Illness Foundation has targeted teens as being at risk of suicide. Although it deals with many facets of the mental health spectrum, the foundation works to raise awareness of suicide prevention in youths and contributing circumstances, such as depression. Since the launch of this program, it has reached 750,000 teens and increased its help-line requests by 10 percent. The toll-free number is 888-529-5354.