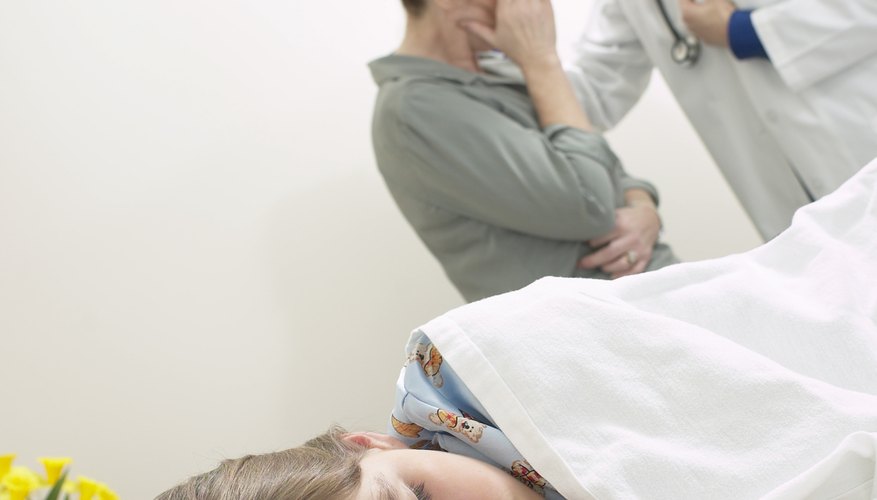 Making the choice to have an emotionally disturbed child enter a residential treatment center can be one of the most difficult decisions a parent has to make. While various methods of treatment for emotional disturbances exist, some families find that traditional therapy, medication or family support alone are not enough to help stabilize their struggling child.
Criteria for Admittance
One in five children in the United States lives with mental illnesses and close to 5 million are impaired by acute mental disorders that prevent them from functioning properly, according to an Office of the Surgeon General report, reported on the National Alliance on Mental Illness website. Children whose parents make the choice to place them in residential treatment might be suffering from a mood or anxiety disorder, a personality disorder, self-destructive or suicidal behaviors, thought/dissociative disorders or eating disorders. The decision for a child to enter residential treatment can result in profound implications for families. Discuss options with your child's therapist and medical professional to make the most informed decision. Alternatives to residential treatment such as therapeutic group homes, multidimensional treatment foster care or wrap-around management are available and it may be worth your time to investigate these routes.
The Residential Treatment Program
Finding the right program for your child is an essential step for ensuring proper treatment and care. Private residential treatment centers in the U.S. are not required to be licensed, so be prepared to conduct your own interviews before committing. The National Alliance on Mental Illness suggests parents ask as many questions as possible regarding the treatment and care their child will receive, obtain a professional opinion regarding various treatment centers and verify a program's licensing, accreditation and staff credentials. NAMI also emphasizes that children be kept in a residential treatment center for the shortest amount of time possible. Your child's team of therapists and doctors should develop an treatment program specific to your child's needs. A beneficial program will include individual, family and group therapy sessions in addition to a highly structured, contained and nurturing environment. NAMI provides an extensive checklist for parents considering residential treatment for their child on its website.
Family Involvement
A residential treatment program that includes family involvement provides more effective treatment for an emotionally disturbed child, according to a task force organized by Magellan Health Services, a health care management company. Rather than family members being viewed or treated as the cause of the child's disorder, family members are encouraged to participate in therapy sessions and become an essential part of the child's healing process. If finding a residential treatment program is the choice your family settles on, find a center close to your home so you can make frequent visits. A beneficial program will also take into consideration the opinions and observations of parents and other family members, creating an inclusive environment for your family.
Reacclimation for Lasting Results
An important component of your child's long-term mental health after he is discharged from a residential treatment program is an effective discharge plan. Your child's health care providers at the center should begin planning his re-entry into his "normal" life from the time he enters the program and continue planning throughout his stay for optimal results. It is likely that your child will continue to require specific services, treatments and therapy sessions to ensure proper reintegration into home and school life. Do your best to create a strong community support system for both yourself and your child in order for his homecoming to be successful.