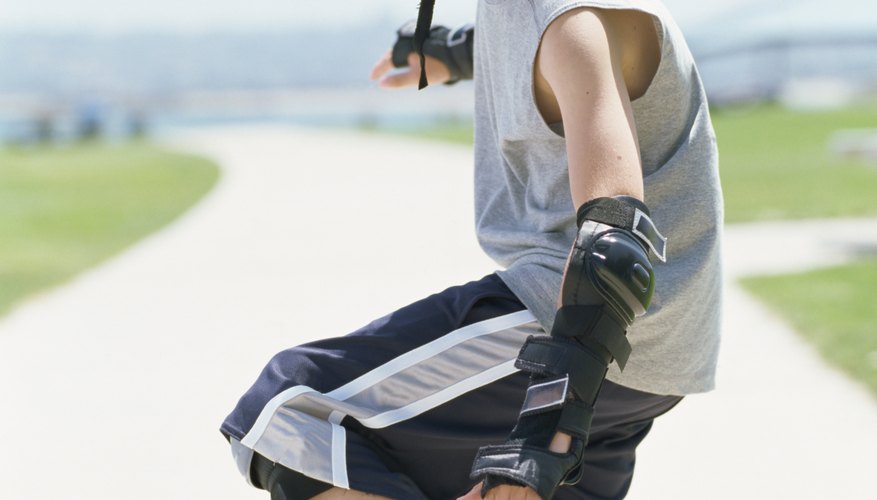 Inner cities draw people from all different cultures and ethnicities, giving middle school kids the opportunity to make friends from assorted economic levels and backgrounds. As your child begins adolescence, you've probably noticed he prefers to hang out with kids his own age. Capitalizing on this concept, many inner city communities provide places where kids can meet, have fun and learn something new.
Parks and Recreation Departments
Whether your teen lives in a big metropolis or smaller city, chances are the city's parks and recreation department features multiple youth classes, as well as affordable programs geared toward times your scholar is out of school. Many after-school programs welcome middle schoolers five days a week, offering homework help, technology learning, community service projects and field trips. In addition, kids can take a class learning how to draw, paint or play a new sport. Even if your adolescent does not enroll in an after-school program, recreation centers often provide a safe, non-threatening environment to hang out with friends.
Clubs
Many youth clubs are specifically designed for inner city middle school kids. The YMCA includes before- and after-school programs nurturing your child through academic support and enrichment activities, such as dance and martial arts classes. The Boys and Girls Clubs of America received an A+ from actor Denzel Washington, its national spokesperson. Kids can receive career exploration, training in how the democratic process works, and healthy lifestyle choices and skills. Gang prevention and intervention is addressed through the club's Delinquency and Gang Prevention Initiative, targeted at youth six to 18 years of age.
Libraries
Inner city libraries offer a price that is right: free access to books, CDs, DVDs and computers. A library card is your teen's ticket, and some cities extend the free invitation to their recreation centers, as long as a valid library card is presented. On library computers, your child can find homework help, play safe games and join a teen tech or gaming club. Monthly teen book clubs help your kid discuss books relevant to his age, eat snacks and hang out with other book lovers. Many libraries display and share middle school art and writing projects, allowing your future artist and author to shine.
Skate Parks
Countless inner cities are using part of their urban space for skate parks. Recognizing middle school kid crazes, urban skate parks feature a space kids can learn skateboarding techniques, as well as show off their latest tricks. Many parks have rules and guidelines to "keep the peace" and are monitored by an adult presence. Some cities have chosen to turn their parks into a theme-based skate park surrounding jump ramps and half-pipes with art sculptures. Skateboarding has become so popular, there is even a Skateboarding Day on June 21.