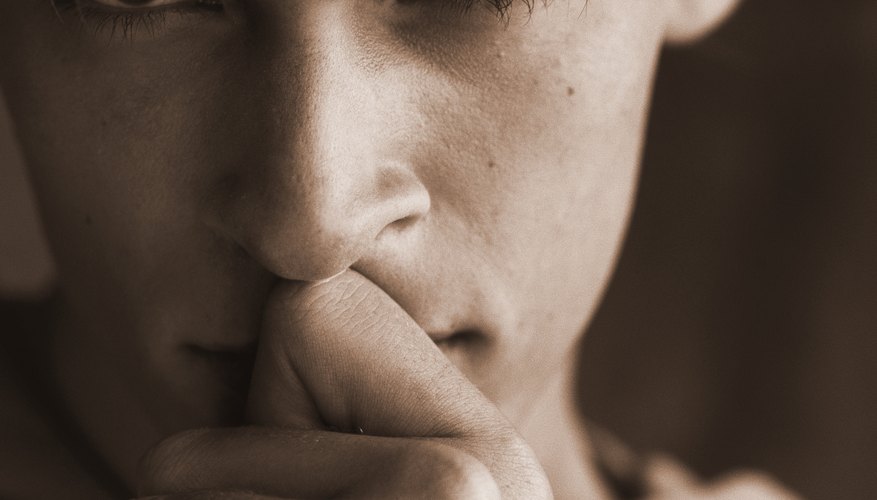 Whether your child is in trouble with the law, having problems in school or needs counseling, a variety of programs is offered in the state of Illinois to help families in need. Many of the services are provided on a sliding scale or are offered at a low cost. Some are even free to low-income families.
Counseling
Licensed therapists and counselors can help your teen gain control of his life. Lutheran Child and Family Services of Illinois is a social services agency that provides counseling services to families with troubled youth. Individual and family counseling is available at the organization's offices that are located throughout Illinois. It also offers residential programs and intervention services to meet your family's specific needs. SGA Youth and Family Services -- located in Chicago -- is another organization that provides counseling services for families with at-risk teens. In addition to therapy, the organization also provides case management, prevention and other supportive services to help your teen turn his life around.
Residential
Salem4Youth is a residential facility for troubled boys located in Flanagan. Participants in the program will stay at the facility for nine to 12 months. Each applicant is reviewed on a case-by-case basis to establish fees, a treatment program and eligibility. Family counseling is offered to help keep boys on the right path. Mercy Home for Boys and Girls also offers a full-time residential program to troubled youth. The children go to school, receive therapy and are provided with a safe environment to live.
Alternative Schools
When your child is not succeeding in school, alternative educational institutions are available. CCA Academy is located in Chicago and offers students small class sizes along with other services to increase their chances of graduating. The school provides services to families and youth, such as counseling, case management, parenting services and job training education. Association House of Chicago offers a chance for students to earn their diplomas in an alternative learning setting at El Cuarto Año High School. In addition to earning an education, a variety of other services is offered to help youth and their families, such as a family literacy program, after-school learning programs and life-skills training.
YMCA
YMCA facilities are located throughout Illinois. Programs, activities and events are offered by YMCA that target at-risk youth. The mentoring and tutoring programs help your child achieve academic success while developing valuable life skills. Activities put on by your local YMCA, such as teen nights and after-school programs, keep youth busy while in a safe environment. Youth volunteer programs are also offered to help children become contributing members of society by giving back to the community.