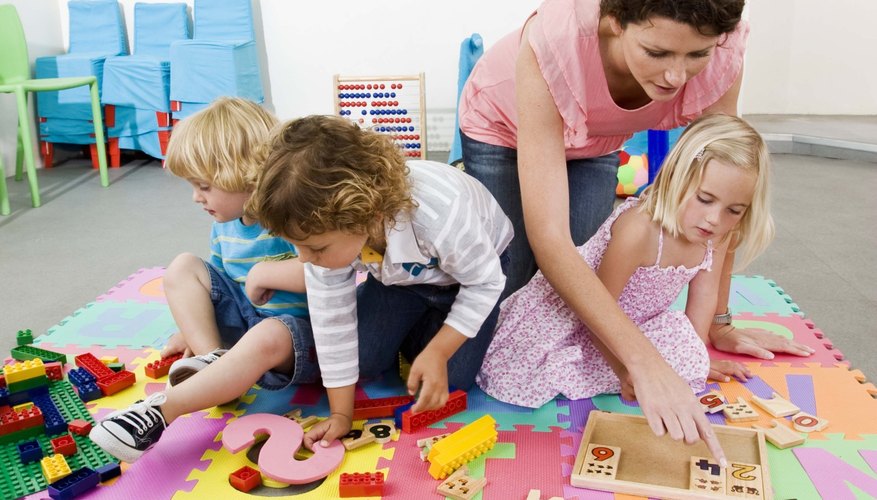 At certain times of the year the question arises, "What to give your child's day care teacher?" If your child is especially close to the teacher or you have a special relationship with her, you will probably be very concerned about getting the right gift. The present doesn't have to be expensive to be perfect for the teacher. The thought behind the present is important, so tailor the gift to the individual teacher.
Gift Cards
Show the day care teacher in your child's life appreciation with a gift card. You can get one to a restaurant near the school, so she can get lunch, or to a popular restaurant in town so she can have a dinner on you. Another option is to get a gift card to a local coffee shop for the teacher if she enjoys a cup of coffee in the morning. General gift cards issued by credit card companies allow a teacher to get whatever she wants, wherever she is.
Baked Goods
If you are talented in the kitchen, think about making some baked goods as a gift for your child's day care teacher. A tin of homemade cookies or muffins can be a nice gift, just make sure that you know if the teacher has any allergies to be on the safe side. If you use peanuts, peanut oil or anything else that is a common allergen, make sure to label the container and tell the teacher when you give it to her -- in case she shares with anyone else.
Accessories
For teachers who love fashion, consider getting a trendy scarf, hat or gloves -- either fingerless or traditional. This gift is best if you have similar style to the teacher or know what she likes. Stick to items that don't require knowing a size, like accessories, rather than a sweater or skirt.
Ornaments or Knickknacks
Ornaments and knickknacks are traditional standbys for day care teachers, but use them with caution. For instance, a beautiful Christmas ornament may seem like a perfect present, but if the teacher doesn't celebrate Christmas it might not be appreciated. And a young person who still lives at home might not have the space or desire for a decorative item to adorn the mantelpiece. While some people would love these items, just make sure the intended recipient is one of them before proceeding.