Negative Self-concept in Teen Girls
Limited Social Contacts
An adolescent girl's social interactions are an important aspect of her development. Teen girls explore their identities within these relationships and also hone their social skills for success later in life, notes Maria R. T. de Guzman at the University of Nebraska-Lincoln's continuing education extension. If your daughter's negative self-concept is adversely affecting her social relationships, speak with her about joining school clubs or other extracurricular activities where she can meet like-minded friends.
Poor Anger Management
Anger is a normal emotion that is sometimes managed poorly, which is evident by excessive, even violent, displays of anger or suppressing angry feelings due to negative perceptions about this emotion. Therapist and adjunct professor Jane Bolton, in an article posted on the Psychology Today website, lists four negative approaches to addressing anger that can adversely impact one's self-esteem and self-concept, which are aggression, suppression, turning against the self and failing to recognize anger altogether.
Poor Academic Performance
A teen girl's self-concept can be higher in some domains and lower in others, such as academic performance. School psychologist Maureen A. Manning states that a positive self-concept is often a consequence of positive academic achievement, so a focus on improving your teen girl's academic skills may help strengthen her self-concept in this area. Manning also notes that increases in a teen's academic self-concept can also contribute to better behavioral outcomes.
Mental Health Issues
As mentioned by Child Trends, a negative self-concept in teen girls has been associated with depression and drug use, although some critics, including Manning, argue that the association is a weak one. The juncture at which each of these sources agree is that of preventative measures you can take to assist your teen, which include helping her increase competencies in areas in which she may perceive a deficiency, which, again, will ultimately enhance her self-concept.
Ideas on Reaching Teen Girls
Book Clubs
Many teenage girls will enjoy reading and discussing classic literature by authors such as Jane Austen and the Bronte Sisters. They may also relate to the lives and quests of these women and their characters. Teens can watch the film adaptations or read excerpts of the book together to help promote discussion on themes in the books such as social class, feminism, gender relations, marriage and family issues.
Innovation Seminars
Women are vastly outnumbered in jobs related to the STEM subjects -- science, technology, engineering and math. The Girl Scouts notes that it is important to reach out to teen girls and educate them about the need for women in these industries. Encourage teenage girls to consider these career paths by discussing how these subjects are important for innovation. Invite women who are pioneers, leaders and promoters of these sciences to speak to teenage girls at a seminar. Discuss topics such as why learning to code is important and why the world needs new and better ways to educate, safeguard the environment, promote healthcare and carry out e-commerce.
Support Groups
Teen girls grapple with more than their share of body image issues due to the vast number of media messages they are subjected to every day. This can lead to issues such as low-self esteem, depression and anxiety. The National Eating Disorders Association estimates that more than 5 million girls and women have eating disorders including anorexia, bulimia and binge eating. Support groups give teenage girls a safe and confidential place to discuss these issues and receive professional guidance on how to best deal with them. Invite counselors, doctors and other guest speakers to talk to the girls as a group and provide one-on-one counseling sessions if needed.
Socio-Political Discussions
As teen girls become more aware of the world and their own communities, they may have many questions about social and political issues. These include equal pay and education for women, the sexualization of women and gender discrimination in the workplace. Groups and seminars that promote informative discussion on these topics helps girls feel more in control and better informed of the issues. This type of education can help teenage girls learn the best ways to impact real change.
How to Teach Feminism to Young Girls
Watch television with your daughter and point out examples in commercials or music videos of sexualized, objectified women. Help her become aware of the danger of linking her self-esteem to unrealistic, unhealthy body images portrayed in commercials or print advertisements.
Explain what stereotypes are. Encourage young girls to recognize stereotypical thinking and to understand how limiting it can be. Feminist Author Ellie Levenson points out on the TesConnect website that most children still assume prestigious professions, such as philosopher, scientist and mathematician, are exclusively male roles. She suggests that schools' curricula should emphasize women in nontraditional roles.
Encourage young girls to find positive, female role models. Purchase books or provide Internet articles about famous female historical figures. Tell them stories that highlight the courage of the early feminist leaders, such as Emily Pankhurst, who were instrumental in achieving womens' rights.
Teach your daughter the importance of keeping all her options open. Some early feminists rejected the traditional role of stay-at-home mother and felt they had to place their infants in day care. In the "Huffington Post," Columnist Lydia Lovric suggests young girls should be taught to value all roles, including full-time motherhood.
Help your daughter identify feminism. Explain that feminism means equal opportunity. Lovric points out that many young women who say they are not feminists hold feminist ideals, such as expectations of equal pay and fair division of household duties.
Explain to young girls it's possible to be self-confident and assertive without becoming aggressive. They can learn to strike a balance between actively chasing their dreams and being considerate of others. Teach them feminism is not the same as selfishness.
Teach that feminism doesn't mean hating men. Some women reject the notion of feminism because they find some of the ideas falsely associated with feminism, such as anger and hatred toward the opposite sex, objectionable.
Objects That Influence Teen Girls
Media
Media portrayals almost certainly affect a teenager's self-image. According to GreatSchools.org, portrayals of women as sexy or beautiful in movies, on TV, or on other media platforms can influence teen girls. Media depictions of dating and sex can have a lasting effect on a teen's understanding of relationship norms, including sexual responsibility. Degrading images of women can negatively influence the way a girl views herself and her body. Parents can offset this influence by discussing their own values and the potential outcomes of irresponsible sexual activity.
Tech Toys
In addition to constantly streaming media, teen girls often easily access technology-related gadgets such as cell phones, laptops and other personal electronic devices, according to an article at USAToday.com. Tech devices encourage a certain level of informality along with increased peer interaction, which can weaken self-identity and privacy for some teenagers. Increased informality can also weaken a teen's relationship with adults in the community who are not accustomed to teens multi-tasking or responding to elders casually. Listening to an MP3 player while at work might not make a positive impression on an employer, for example.
Clothing
Because teen girls are young and experienced consumers, clothing companies can appeal to their physical vulnerabilities to influence purchases, according to the Undergraduate Research Journal for the Human Sciences. Girls might be influenced to wear more provocative clothing in order to fit in with peers or attract attention from potential romantic partners, according to Brigham Young University Forever Families. This has the potential to connect the concept of sexiness to physical appearance, instead of embracing sexiness as linked to personality, too.
Brand Names
Brand names have a strong influence on teenage girls, according to Varsity.com. Teen girls have more brand loyalty compared to teen boys, and are more likely to share their brand preferences with friends. Among teenage girls, 73 percent are likely to recommend a preferred brand to a friend and 69 percent are likely to purchase another brand name product from the same company. Parents who are concerned about brand-label obsessions can discuss the marketing and quality differences between brand name and generic items to help teens make more informed decisions about when a brand-name splurge is worthwhile.
Fun Bucket List for Teen Girls
Relationships
The teen years are when your daughter will get her first glimpses into the true depths of friendship and love. In order to nurture her relationship savvy, encourage her to rebuild a friendship with an old acquaintance, and to take 1,000 pictures documenting the people in her life. Give her permission to fall in love, and to get her heart broken. It is that first love which will help her begin building her enduring attitudes surrounding romantic relationships, and even herself, according to psychologist Nancy Kalish, author of "Lost and Found Lovers."
Travel
National nonprofit group What Kids Can Do suggests adding a road trip to your teen's bucket list. Whether you plan this together, or give her the freedom to travel a short distance herself, some time on the road will be an adventure she won't soon forget. Add potential colleges to the stops along the way, giving her an opportunity to visit the places of education she might be most interested in attending. Put obtaining a passport on the list of things to do. Even if your daughter has no immediate plans for using it, this is an exciting accomplishment to cross off her bucket list. Once the passport arrives, encourage her to begin planning the out-of-country trip she hopes to one day take.
Self-Exploration
As part of your teen's initiatives, have her write a love letter to herself. Ease her sense of self-consciousness by explaining no one else will ever have to see it, but direct her to truly list out all the things she loves about who she is. Seal it up and present it to her again when it is time for her to leave the nest. Pull out a stack of old magazines and allow your teen to cut them to pieces as she forms a collage devoted to her dreams for the future. WKCD suggests adding songwriting and story composing to the list, as well as taking part in a professional photo shoot.
Growing Up
Whatever your teen's aspirations may be, encourage her to get a job as a means of acquainting herself with the work force and earning a little extra cash. Add learning how to cook a favorite meal to the list, and then with some of her newly earned money, allow her to host a small dinner party in your home. In the interest of giving back, have your teen choose a charity she feels passionate about and commit some of her time and resources to helping out.
What Parents Need to Know About Teenage Girls & Friendships
Friendships Define Them
Teen girls typically identify with their friends, choosing friends who are very similar to themselves in appearance, socioeconomic background and personality. They tend to dress alike and frequent the same places. They are fiercely loyal and depend on each other for support and guidance. In "Best Friends: The Pleasures and Perils of Girls' and Women's Friendships," authors Terri Apter and Ruthellen Josselson note that when it comes to friendships, "Few girls, or women, would give them up. Many say, 'I don't know who I'd be without my friends.'"
Relationships Categorize Teen Girls
The types of friendships your teen fosters will influence the groups and cliques of which she'll be a part in school. These relationships will give her a sense of belonging, confidence and self-esteem. Being included and part of a desirable group is a goal of many girls all throughout high school. The dynamics of these groups constantly change and being ousted or rejected from a desired clique is often catastrophic for a young girl. Michael Thompson, co-author of "Best Friends, Worst Enemies," writes, "Watching our girls fall in love with their best friends, get their hearts broken, and even do some rejecting themselves, comes with the territory of growing up."
Close Associations Provide Role Models
Just as a favorite, inspiring teacher can influence a teen, a friend your daughter admires and emulates can be a very strong influence on her high school experiences. If this person is a good student and very involved with high school extracurricular activities, she might be an excellent peer mentor for your child. Unfortunately, the reverse is often true. Many teens are initiated into the drug and sex scene by a close and influential friend, so it's important that your child choose her companions carefully and wisely.
Lack of Friendships and Suicide
A major study published in January 2013 in the "American Journal of Public Health" indicates that girls need close personal relationships more than boys -- and when those friendships fail, girls are far more likely to think of ending it all. Teen suicides are often the result of isolation and the loss of friendship, so if a teenage girl admits to considering suicide, and her friends drifting away, it's a definite warning sign that intervention is necessary.
How to Build Self Confidence in Girls
Affirm and re-affirm the great things about her. You can start by noticing--and pointing out--all the things she is good at. You can make a list together and write them down. List the great attributes she possesses. The list can include personality and character traits as well as physical appearance. Explain how everyone one is different and unique. Remember that criticism is harmful and girls can be extremely sensitive. Choose your words and phrases carefully. Instead of saying, "Those jeans make you look fat," you could say, "I think these accent your shape better."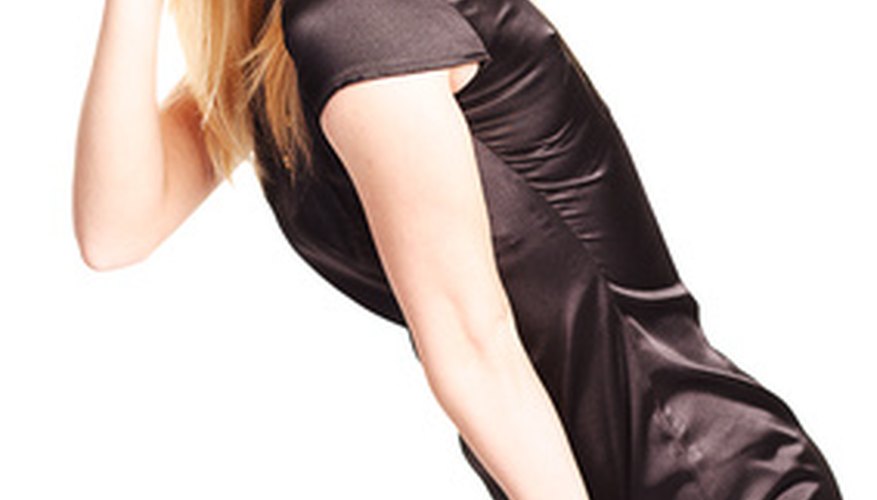 Educate her in how advertising and marketing works--they are intended to sway emotions and are not always strictly factual. Explain that the photos in magazines are airbrushed and that the models really don't look so perfect. Find a video or article and show them some examples of how this is done.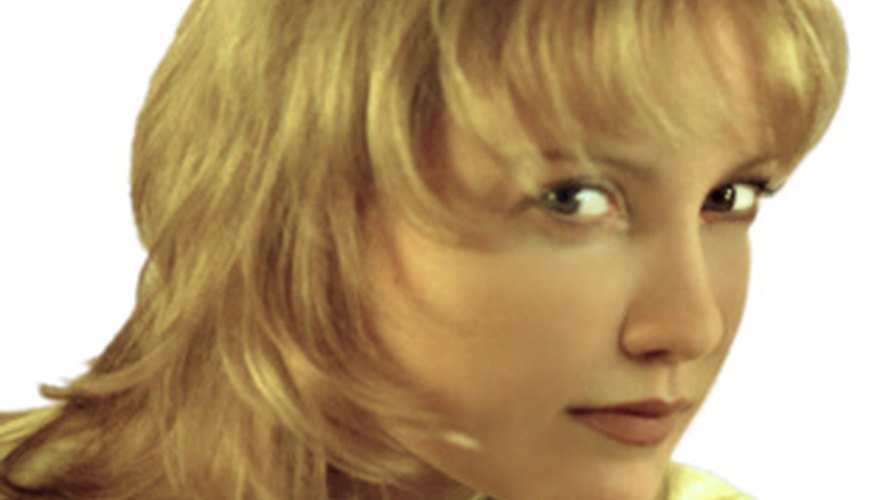 Help her get a new look. A new outfit and haircut can do wonders. For girls and women alike, a makeover can lift the spirits and boost confidence--although looks are not the most important thing in life, it does help to look your best and feel good.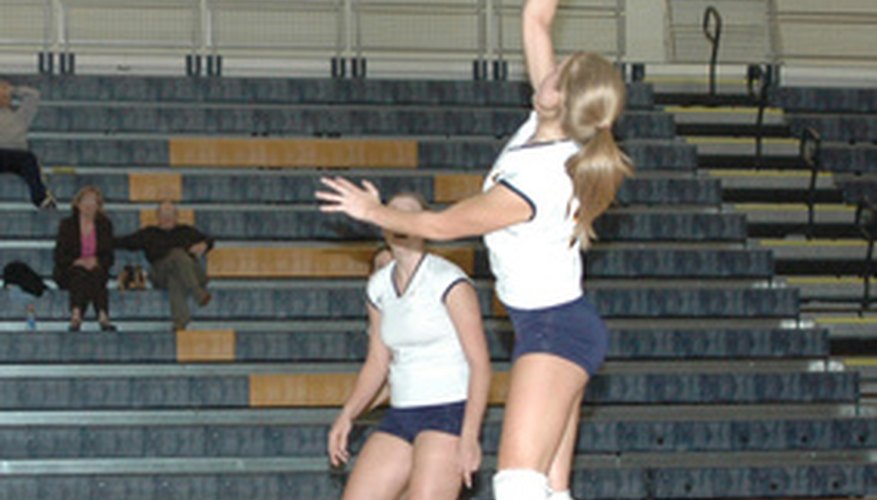 Enroll her in a class or a sport where she can learn to be good at something; find something that interests her. This can inspire her to reach new goals. She also can make new friends and develop new interests, which will further enhance her self-confidence.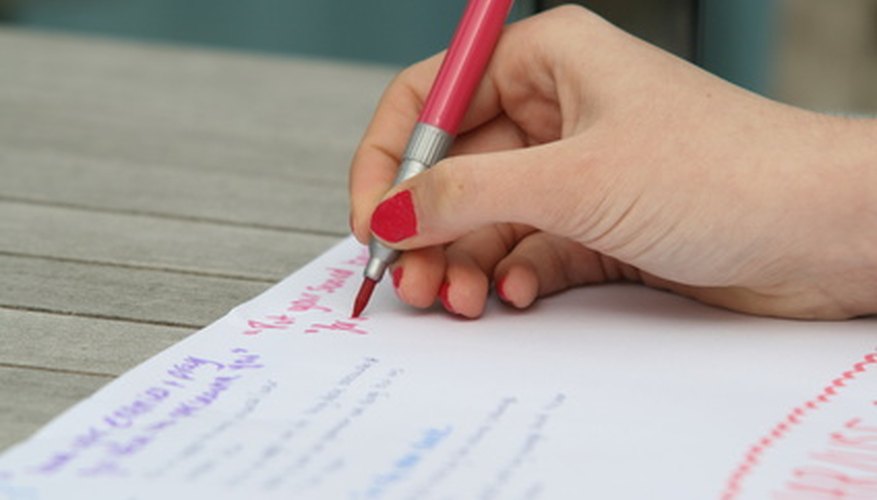 Encourage her to write in a journal. The journal's sole purpose should be for collecting positive thoughts about herself, including good qualities and accomplishments; she could start with the list made in Step 1. When she is feeling down, she can re-read it and this will help her stay on the right track.
Things You Will Need
Pens
Paper
Article or video
New clothes
Tip
You can put some positive affirmations on a card and place it on the bathroom mirror.
Room Decorating Games for Teenage Girls
Gamesgames.com
At Gamesgames.com, your teen can play an array of decorating games, such as My Romantic Town, where you can create an entire world of your own, right down to what type of weather there is. In My New Room 3, teen girls will have an empty room awaiting them, with all sorts of cute items they can add as decorations. Pet Daycare Decoration is a game where teens can choose items to decorate a pet daycare.
Dress Up Junior
At Dress Up Junior, your daughter can play Teenage Girl Room Décor. Your teen starts out with a completely empty room and can use her imagination to fill it up with awesome things like a bed and bedding, rugs, chairs, curtains, lights and even some furry pets. In Hello Kitty Pets Room Décor, teen girls can create the perfect room for an animal lover, with pets, rugs, books and toys.
GirlsgoGames.com
GirlsgoGames.com has a broad range of room makeover games for your teen daughter to play. My New Room 2 lets users choose backgrounds, music and pets for a bedroom. Party Decoration is a game where you can play an event, such as a party or sleepover, and do all of the decorating. In Middle School Classroom, girls can get a classroom all set up for the arrival of students.
GirlGames1
At Girlgames1, your teen can play Castles in the Sky, where she can become a creative designer who assists a queen in building her dream castle. Kids Playroom Decoration gives your teen the chance to design and put together an amazing playroom for young children. Or, your teen can design her dream bathroom with the Design Bathroom Prototype game. Girls get to create a relaxing and beautiful bathroom by selecting mirrors, sinks, carpets, bath tubs and accessories.
Dressupgirl.net
Dressupgirl.net also has a broad range of room décor games for your teen to choose from. In High Tech Girl Bedroom Décor, your daughter can create the high-tech bedroom she's always dreamed of. Garden Party Décor allows users to plan and create a garden party. Girls who play the Beach Décor game will get to design their very own beach, in preparation for an exciting beach day.
How to Make Teen Girls Feel Empowered by Their Words
Plan a teen poetry night. See if you can rent out a space at a local community center or perhaps a locally-owned coffee shop for the poetry invite. Invite your teen daughter's friends to the event. Send out invitations inviting the girls to write any type of poem about things teen girls or women in general deal with, such as the pressures of dating in high school or choosing a career path that is considered non-traditional for women.
Help your teens start a girl's newsletter. Your teen and her girlfriends could start a monthly newsletter focused on positive things related to teen girls. It can include articles on teen girls who have started a business, philanthropic teens and advice on self-image. Your teen can offer her newsletter to school friends through printed copies, as well as to the greater community by posting it online through social media or her blog.
Help teens champion a local cause for girls. Maybe the boys' sports teams get higher budgets than the girls at your teen daughter's school, or the local school board is banning spaghetti straps at school dances. Encourage your teen and her friends to voice their concerns by starting a letter-writing campaign to the local city government, speaking out at school board meetings, or starting petitions.
Encourage your teen to run for a leadership position. Whether she's interested in running for class president or just president of the science club, let her know that words are powerful, and she can use them to make positive changes to her class or group no matter how small. Show her videos of powerful women leaders making poignant speeches to help with her own campaign speech. Win or lose, your teen will feel empowered knowing she was able put her voice and opinions out there.
Tip
Practice everyday empowerment to your teen girl by encouraging her to voice her opinions, respectfully, at family meetings, allowing her to occasionally take the lead on family dinner, or having a voice on where to go for the next family vacation.