Breakfast Ideas for Self-Feeding Babies
Eggs
Egg dishes are a breakfast standby. They also happen to be a perfect finger food. Adults may not want to pick up curds of scrambled egg or strips of omelet with their fingers, but babies love to. Keep the seasonings simple -- your child isn't ready for an overstuffed omelet yet; however, a plain, French-style rolled omelette is perfect. If you want to add ingredients such as spinach or ham to your egg dish, cook a frittata and cut it into cubes. You can also serve sliced hard-boiled eggs for baby's breakfast.
Dry Cereal
Dry cereal is another fine breakfast option for self-feeding babies. Try puffed wheat, corn or rice -- they're whole-grain, unsweetened and highly nutritious. Many other breakfast cereals are chock-full of sugar or, worse, high-fructose corn syrup, so read labels carefully. A little sweetener is acceptable, however. O-shaped cereal is particularly popular with babies practicing their pincer grip.
Silver Dollar Pancakes
Take a weekend morning to cook a batch of silver dollar-sized pancakes, preferably with buckwheat or whole-grain flour. Mini pancakes are the perfect size for a baby to pick up and put in his mouth. Freeze any extras that you don't serve to your baby and heat them up later in the microwave or toaster. Skip the syrup and offer fresh fruit on the side.
Toast and its Relations
A piece of whole-grain toast is easy for your baby to pick up and put in her mouth. Offer it plain or spread it with some butter, jam, nut butter or cream cheese. Mini bagels also make good self-serve items for babies. Bagels made with whole grains are preferred. You can also try half of a whole-wheat English muffin in the morning.
Fruit
Chunks of fresh fruit cut into bite-sized pieces make for excellent finger food first thing in the morning. Try sections of orange, blueberries, strawberries -- quartered if large -- cubes of melon, diced fresh mango, slices of banana or peeled slices of peaches and pears. Don't offer whole grapes as they can be a choking hazard. Cut grapes into quarters or choose a different option.
How to Teach Kids the Importance of a Healthy Breakfast
Breakfast Bingo
Set up a breakfast bingo game where each of the categories -- B-I-N-G-O -- has a healthy choice for breakfast. Use a ruler to make the squares and write a differnt type of food in each square.
Put grains, fruits, protein, dairy and vegetables in separate categories.
Ask your child pick a food from each category to make a healthy breakfast. For example, she can pick milk, toast, eggs with chopped peppers and a banana.
Nutrition Pyramid Display
Find a nutrition pyramid photo online and print on heavy paper.
Use contact paper to cover the pyramid and hang it in the kitchen on the wall or refrigerator.
Ask your child to pick a food from the pyramid to eat. While eating from each of the basic food groups is ideal, a healthy breakfast contains at least one serving of grains, fruit and protein, according to the Nutrition Services Branch of the North Carolina Division of Public Health.
Breakfast Menu
Create a breakfast menu from which you can choose your child's breakfast each morning with his help .
List a variety of meals that fulfill the nutritional needs of your child, including a protein, grain, and fruit or vegetable with each menu item.
Hole punch each piece of paper and store them in a binder.
Set a Good Example
Use your own eating habits to set an example for your child.
Eat breakfast with your child or make yourself a to-go version of her breakfast item to take with you to work or school.
Make an effort to eat breakfast each morning. While skipping breakfast might seem like a good idea because of time constraints, an effort to lose weight or an aversion to eating first thing in the morning, those who eat breakfast tend to weigh less, have more energy and have lower cholesterol levels, according to WebMD.
Things You Will Need
Paper
Ruler
Pen
Contact paper
Dry erase markers
Food Pyramid
Binder
Hole punch
Morning Ideas to Get Kids Thinking
Food for Thought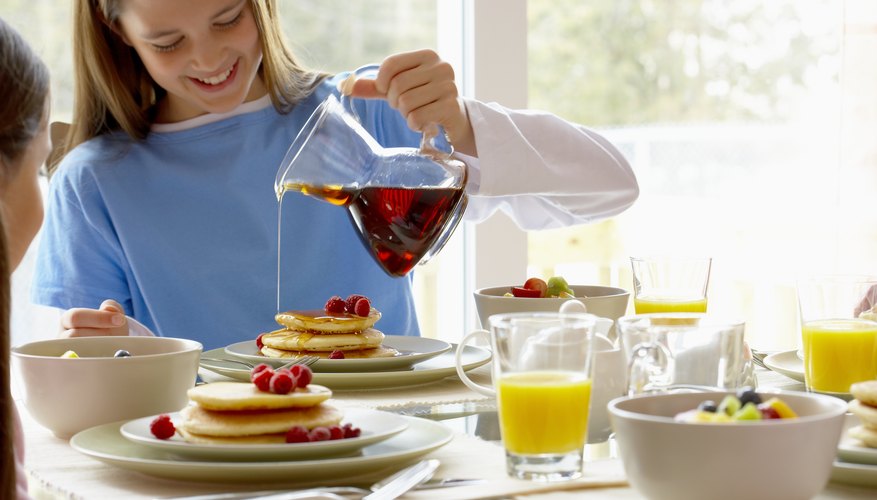 Many children wake up hungry, so you can use breakfast as a means to get them thinking. Prepare a themed breakfast inspired by the cuisine and customs from another country. Have your child think about how his morning breakfast rituals compare with those of a child living in another country. Ask him to consider the different aspects of another country's expected table manners, flavors and ambiance of a typical breakfast routine.
To See the Future
Teach your children that the best way to see the future is to create it. Hand them a small note card or piece of paper and let them think about, and write down, three positive goals such as smiling at a friend, doing a favor for a teacher or helping someone clean up after a messy project. Let your kids carry the list in their pocket as reminder to reach these simple goals that help others. It will give your children a sense of pride and confidence.
Meditation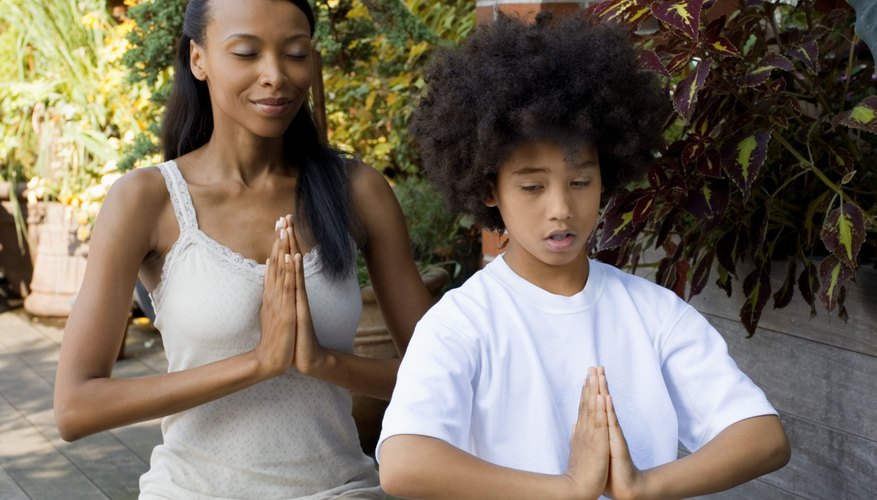 Morning meditation starts the day off with thoughtful reflection on attitude and demeanor for the hours ahead. Kids can find inner peace and appreciation for the simple joys in life such as the privilege of good health, a place to live and food to eat. Have your kids take 10 minutes of quiet time after eating breakfast and before rushing toward the day's demands. Focusing on nature is an excellent way to meditate on the natural gifts of earth's landscape.
Sensing a Scent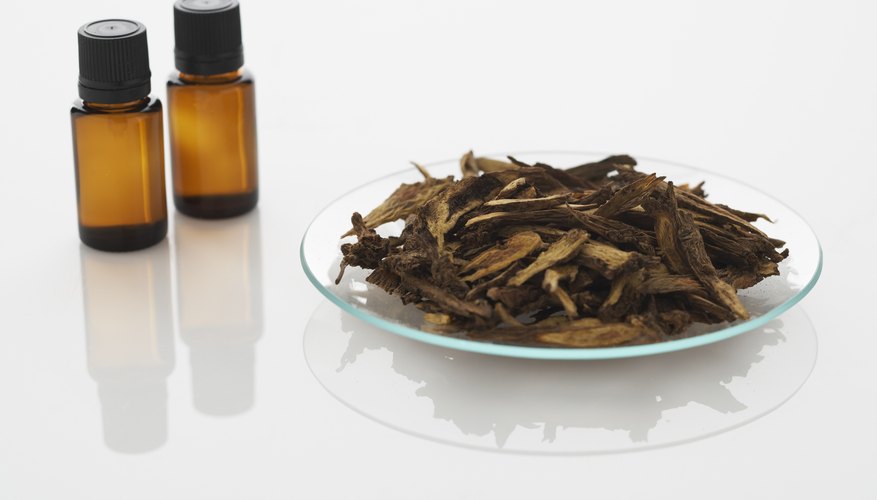 Give your children an opportunity to stimulate their thoughts and senses with aromatherapy. Essential oils such as sandalwood, eucalyptus or patchouli awaken the senses and evoke thoughts associated with the outdoors. Children can use aromatherapy to infuse their thoughts with ideas that inspire anything from energy and good humor to a soulful sense of peace that calms stress and anxiety.
Back-to-School Breakfast with DIY Chalkboard Glasses
It's hard to believe it's already back-to-school season. Although moms and dads are eager to get back to a regular routine, we know that the kids will miss those carefree summer days. Make the first day of school a celebration with a special back-to-school breakfast featuring personalized chalkboard glasses.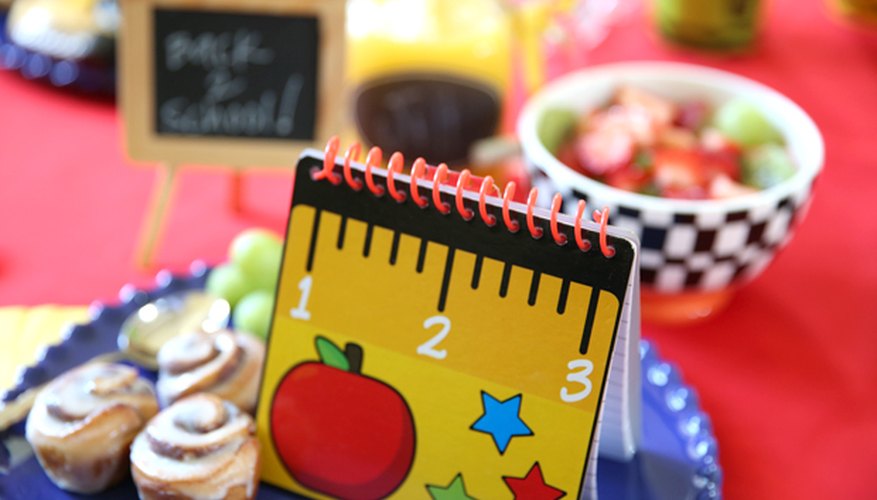 5 Tips for the Perfect Back-to-School Breakfast
Create chalkboard mason jar mugs (see DIY). These easy-to-make chalkboard glasses are perfect for encouraging your kids to practice their ABCs and 123s.
Keep it healthy. We know that proper nutrition is key for helping children focus in school. The first day of school is an important one. Opt for fresh fruit, protein (think scrambled eggs, turkey sausage, or yogurt) and of course a little treat of mini cinnamon buns won't hurt.
Have primary colors as your theme. Serve up breakfast on primary colors, such as a blue plate, red tablecloth and a little dab of yellow with a cute notebook for your kids to take to school. Fun picture frames, such as a school bus frame, can share pictures of your child and friends.
Decorate with mini chalkboard frames. Find them at your craft store and use them year-round.
Give a little gift. Pick up simple notepads or notebooks at dollar stores for cute favors to place at each child's seat.
I love these chalkboard mason jar mugs because you can write each child's name on a mug. They can erase and write or draw on them while eating their special back-to-school breakfast.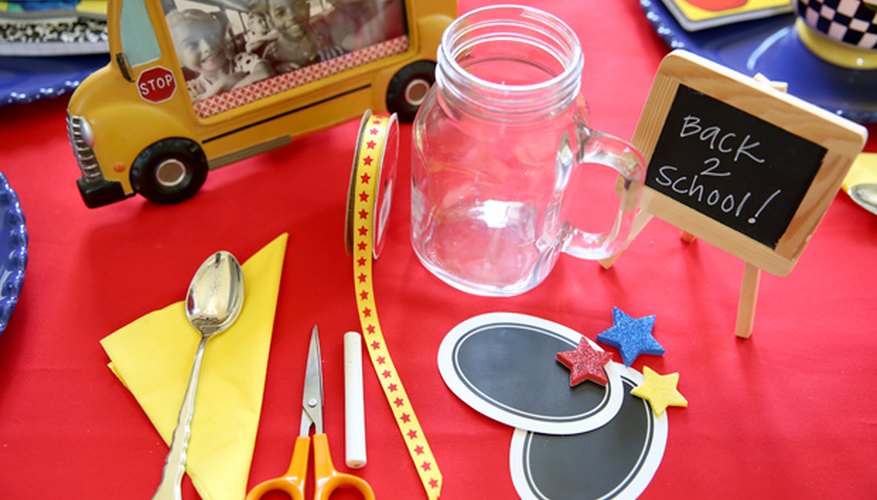 Things You'll Need
Any glass or cup with a flat surface
Scissors
Chalkboard paper and glue or chalkboard stickers
Thin ribbon
Chalk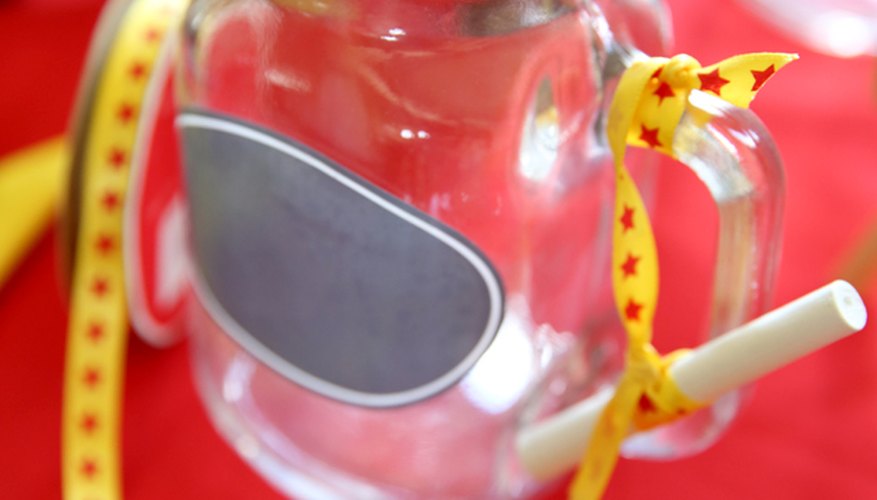 Adhere your chalkboard paper (with tape or a dab of hot glue) or chalkboard stickers to the mason jar mugs. You can remove the stickers to reuse on other projects. If you adhered the chalkboard paper, simply pop off the hot glue and wash! Use thin ribbon to tie the chalk to the handle of the mug. Fill with orange juice, and voilá.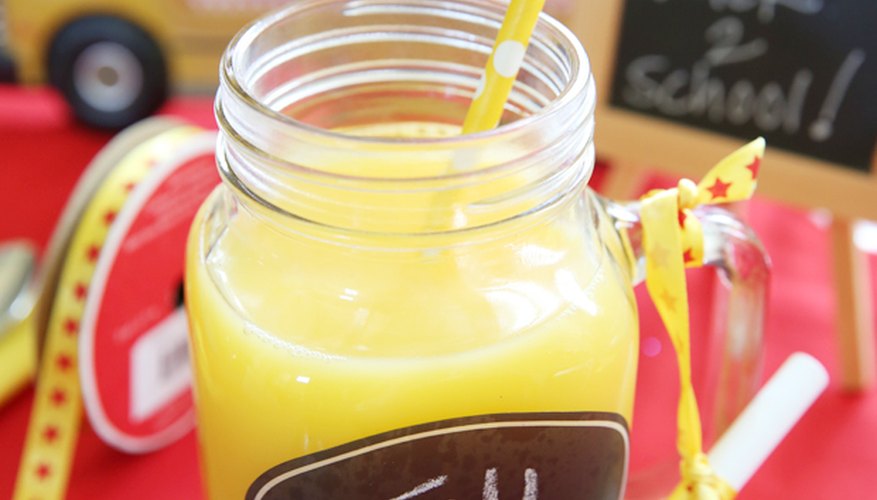 Extend the idea to chalkboard cookie jars, chalkboard place mats or chalkboard cereal containers. The chalkboard element is not only trendy but perfect for that back-to-school touch.