Thinking of adding a third baby to your brood? These four "pros" just might outweigh any "cons."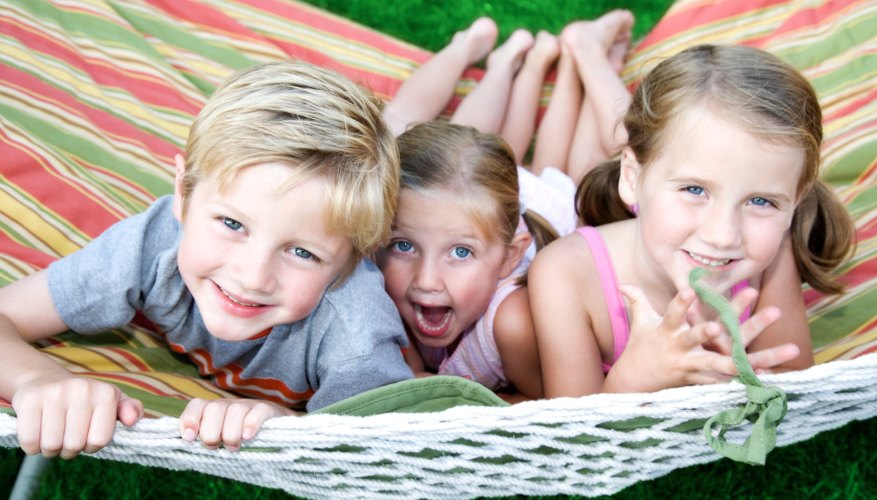 A few years ago, my husband and I started what would become an ongoing conversation on whether our family was complete with two kids, or if we were going to add one more to our brood. At the time, it felt like a monumentally important decision, perhaps one of the biggest of my life. So I did what I always do when it comes to the important stuff — I researched. I had heart-to-heart discussions with my close friends (and, I admit, cornered a few unlucky acquaintances).
And, of course, I Googled. Terms like "what it's really like to have three kids" and "can you handle three kids" were regulars in my search bar. The results were somewhat homogenous and not altogether encouraging. There were many mentions of no longer being able to "play man-to-man defense" and more than one blogger pointed out that the world, or at least this country, is basically set up for a family of four.
Now that I'm the proud mama of a 6-year-old, 4-year-old and, yes, a 7-month-old, I feel there are a few things I need to add to the Internet's conversation on life with three kids.

Here are my favorite things about being a mom of three that no one really talks about:
1. Taking care of baby #3 is easier than taking care of baby #1 and baby #2.
Let's be honest — you never know what the hell you're doing when you have your first kid. One day you're walking around in total control of your life and then — Boom! — baby arrives and you're being held hostage by this tiny little being that you're apparently responsible for keeping alive. No one recovers from that very quickly.
Baby #2 depends on the spacing, of course, but more often than not, you have a toddler to deal with at the same time as this new infant. I had a 20-month-old when my second child was born and dealing with the temper tantrums and potty training was much more exhausting than dealing with the baby.
This time around, I have a 6-year-old and a 4-year-old and I'm truly surprised by how much I'm able to enjoy the experience. First of all, the big kids absolutely adore their baby brother and seeing them dote on him really is a gift to witness. Secondly, and this is huge, they have each other to keep themselves entertained!
In my house, it goes like this: The big kids are all up in the baby's face "oohing" and "aahing" over him for 10 minutes. Then they get bored and run off and play with each other for two hours before they return to visit the baby for another 10 minutes. This pretty much goes on in a continuous loop until the day is over, which leaves me with lots of one-on-one time with baby.
Knowing that this will be the last baby in our house, I completely relish it. Plus, this third time around I've got confidence on my side. I've been here before and I know that nothing, including sleepless nights, teething and screaming in the car, lasts forever. There's an amazing amount of comfort in that.
2. The family relationships multiply exponentially.
OK, so that may not be totally mathematically accurate, but here's what I mean: Before, our kids basically had two core relationships pertaining to our family — the relationship they had with us and the relationship they had with each other. Now they each have individual relationships with two siblings and occasionally a relationship with the other two siblings as a unit to experience.
Coming from a two-child home myself, I love that my kids will be able to compare and contrast their interactions with each other, and hopefully realize that there's no one way to be a sibling. My hope is that more siblings mean more life experiences to grow and learn from as well as more people to always have your back. (Not to mention improved odds that at least one of these kids will take care of me in my old age!)
3. People are a little bit in awe of you.
Maybe it's just because one of my three is still a baby, but I've noticed that I seem to be getting more accolades for completing life's mundane tasks with three kids than I did with two. Seriously, people kind of look at you with wonderment in their eyes when you manage to actually pick your kids up on time AND bring brownies for the bake sale. It's a bit of an ego boost and what parent can't use that from time to time?
4. There's safety (and comfort) in numbers.
This last one's a bit harder to articulate, but there's just something more comforting to me in being a family of five. It's probably because neither my only sibling, nor my husband's, has kids — which means our children don't have any cousins. I've always felt a little lonely for them and adding a third child to our household, along with all the new friends that will eventually come with him, just makes it that much more lively around here. You know, that loud home full of laughing kids that everyone wants to grow up in (or at least every child from a small family thinks he want to grow up in). Also, it just makes me feel better to know that each of my kids will have alternatives to go to if they ever need help in life.
I could write a lot more about the pros (and the cons) on life with three kids, but those are the main points. What do you think? Did I miss anything?

More from Stephanie Morgan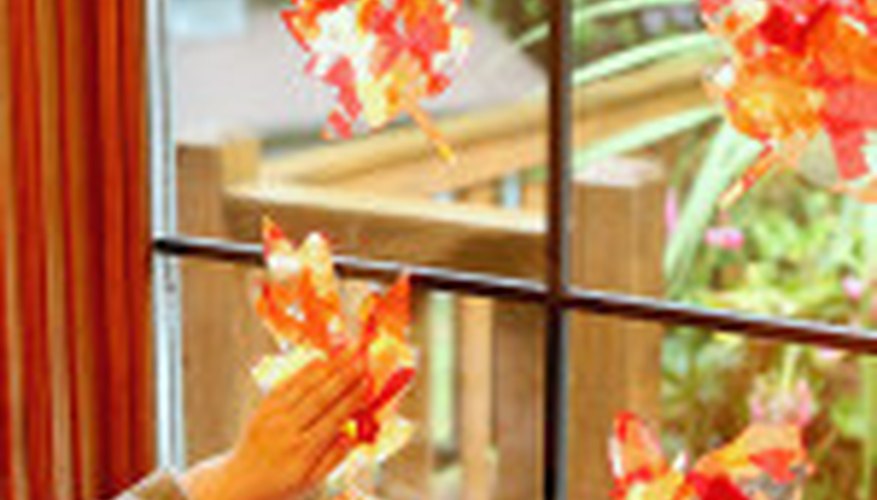 Kids Fall Craft: Beautiful Leaf Suncatchers
Giving Back: 20 Acts of Service Kids Can Do This Holiday Season
Go Outside! Create the Ultimate Boredom-Busting Backyard with These 10 Items

Photo Credit: Getty Images