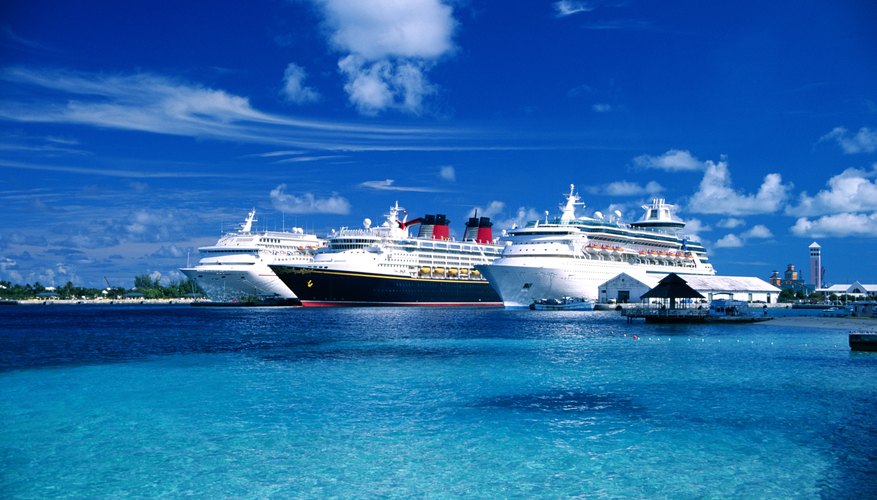 To determine the best time of year for a Disney cruise with school kids, you need to consider several factors. Budget, how long you plan to vacation and missed instructional time are important factors that will vary for every family. You will find the best rates and the lowest crowds during the U.S. school year from late August through early June. Because time lost in the classroom is not an option for every student, Disney offers a cruise experience for families all year long.
School Calendar
Every school district operates on its own schedule. Acquire your child's school calendar as far in advance as possible. Many schools publish the following year's calendar long before the current year ends. Evaluate clusters of days your child will not be in school: teacher workdays and school holidays, which are unique to your school district, while other districts hold regularly scheduled classes. Many three- to five-day cruises fit nicely into these mini breaks in the school calendar, allowing you to enjoy your vacation while your kids miss little to no school.
Best Rates
Disney separates the year into different travel seasons. The high season is when most children are out of school, and therefore prices are the highest. Depending on your destination, high season occurs during Thanksgiving weekend, Christmastime, spring break and summer vacation. Families on a tighter budget and with the flexibility to remove children from school for up to a week, should consider cruising during the low season. January and February cruises to warm-weather destinations such as the Caribbean or the Bahamas offer some of the best rates. If you're planning to sail during high season, Disney Cruise Line suggests booking at least a year in advance for best rates and accommodations.
Destinations
Your Disney cruise destination also dictates the best time of year to cruise. Weather patterns, school calendars and cost contribute to your decision of when to travel. Disney only cruises to Alaska during the peak season of May through August. However, the May and late August cruises, when most children are in school, tend to be the least expensive and the least crowded. The Atlantic hurricane season runs from June through early November. Fares in September to the Caribbean and Bahamas may be less expensive, but if your ship must divert course to avoid bad weather, you may miss a port of call. If your child has his heart set on a particular destination, reconsider scheduling your cruise to avoid hurricane season.
After School Commitments
In addition to school and work calendars, evaluate after-school commitments. Families plan Disney cruises far in advance, often over a year, which means you cannot know every scheduling conflict. For parents of athletes, travel during the sport's off-season. Band parents will want to avoid traveling during summer band camps. You want to carefully plan your cruise dates to avoid missing tournaments, concerts or any other special event that occurs around the same time each year. Speak with your child's teachers, coaches and instructors who can help guide you in deciding the best time for your family cruise.