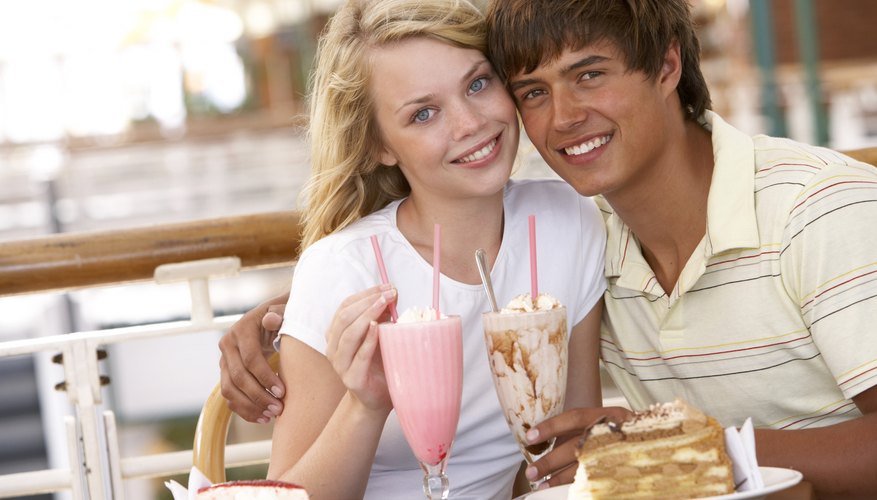 Even though you aren't the one who will be heading out on a date with your daughter's new boyfriend, it is worth your time to get to know him. By posing some questions to this Casanova, you can develop a better sense of who he is and communicate that you are -- and will continue to be -- an involved parent.
Tell Me About Yourself
When you first meet your daughter's new boyfriend, start to build a relationship by asking him about himself. Engage him in a conversation, showing him that you aren't putting him in the hot seat but that you are legitimately interested in learning who he is. Instead of making a judgment based on appearances, learn about him before cementing your opinion, positive or negative.
How is Your Parents' Relationship?
Children learn their first lessons in romantic love from their parents, reminds the National Fatherhood Initiative. If your child's new boyfriend has lived in a single-parent household or is coping with his parents' divorce, he might lack an understanding of what a healthy relationship looks like. If he tells you that life is troubling with his parents, don't write him off, but you might want to monitor the relationship a bit more closely and take him under your wing if he seems to not know how to engage in a healthy romance.
What are Your Dating Rules?
If you are going to hand down a list of dating rules for him and your daughter, it is beneficial for you to know whether he has any rules of his own -- or rules imposed upon him by his parents. Ask him, for instance, if his parents are OK with him having a girl in his bedroom and what time he has to be home each night. By learning what rules he is living by, you can better judge whether any rules you give out will be a complete surprise to him or if, instead, they'll fit nicely with guidelines under which he is operating.
What are You Looking For?
If your daughter is a dating novice, her first tentative steps into the world of romance will likely be innocent and exploratory. If her romantic partner isn't as new to the process, this could present a problem. Ask your daughter's boyfriend what he seeks in a relationship, encouraging him to be specific if he gives an overly general answer. If he says he is looking for something more serious than your daughter is ready for, voice your concern. By discussing this issue up front, you might be able to prevent conflict later down the line.