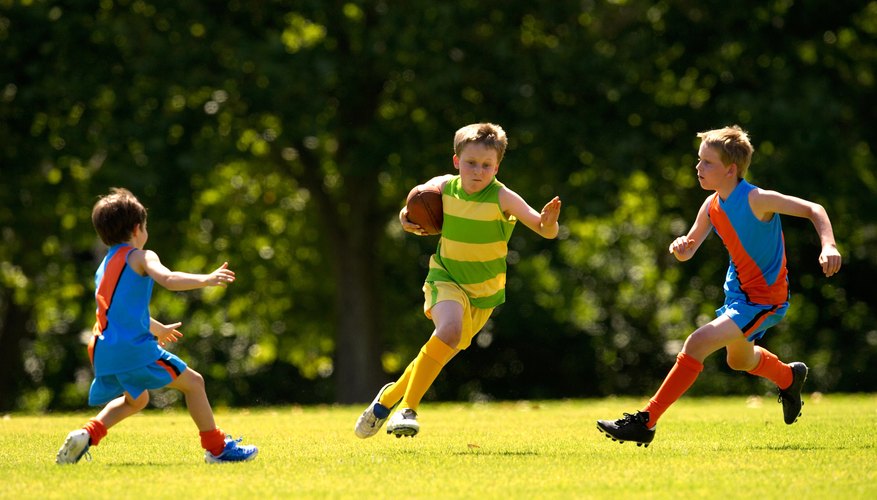 Parents educating a child through an online school could wonder how their child can participate in extracurricular activities such as choir, band, science fairs and sports. Fortunately, there are many opportunities for participation in non-academic activities through Boy and Girl Scouts, kids' clubs, church activities and sports. Online schooling is a form of home schooling, so parents of online-schooled kids may also find extracurricular opportunities in the home-school community.
Cooperation to Create Options
Participation in extracurricular programs is an effective way for kids to build social networks, learn skills, improve academics and engage in sporting activities. Many public schools offer band, choir, sports and club activities for students, making extracurricular activities easy to find and join. Parents of traditional home-school and online educated kids can join together to create opportunities for their kids that are similar to options found in many public schools, such as choirs, bands, sports and academic competitions, according to the Education Bug website. If your area has a large home-school community, check with the local organization for schedules, fees and requirements.
Equal Access Opportunities
In 22 states, kids in private, online or traditional home-school can participate in public school extracurricular programs, according to the Home School Legal Defense Association. Public school districts can limit which activities non-public school students can join and set the guidelines for participation, such as producing proof of enrollment and passing academic status in the online school. If your state does not guarantee equal access to private-schooled students, check with your local school district to see if the district has a policy on participation of kids not enrolled in the district.
A Plethora of Choices
Many cities have sports programs kids can join for a fee that covers uniforms, field access and competition participation. Check with your parks and recreation department for information on local options. Your child can also participate in various programs through the YMCA and YWCA, Boys and Girls Club, public library, neighborhood associations, churches, museums, zoos, academic organization and sports-related organizations. Local home-school associations might also have lists of these programs for members.
Online School Extracurricular Options
Some online schools have extracurricular options packaged into their programs, such as the options with Connections Academy. Parents of online students may also organize additional programs and provide information to the school that can be disseminated to other parents or work with local families to create extracurricular activities for the school's students. If you are willing to get involved, your child will have more opportunities than time or interest will allow.