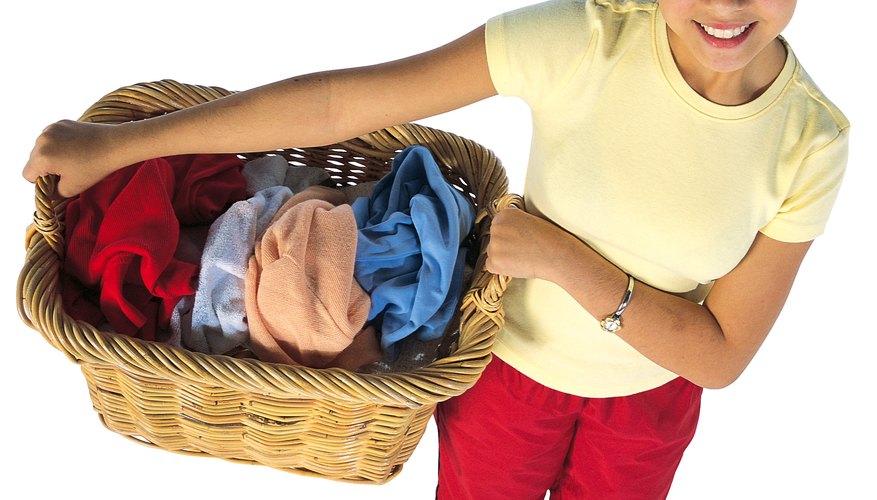 It's no secret that parenting a 13-year-old can be challenging. From the arguing, body changes and growing sense of independence, parents typically find that this stage brings hurdles that didn't exist during the early years. However, it doesn't have to be scary or unbearable. A sensible approach may be to offer a sense of freedom, while still setting boundaries your teen can live with.
Give them a sense of independence. While you're not likely to provide your teen with his own apartment just yet, you might decide to move him to a bedroom with a little more privacy, allow him to take the bus to the arcade or start making his own meals from time to time. As you offer freedoms, however, walk him through the steps he needs to take to accomplish the task safely. The next time, let him try it on his own. Another option: allow him to set his own punishments when he walks outside the line. That can help teens maintain the level of control they crave.
Eat dinner at the table, as often as you can. At 13, your child may be busy with various activities that have him out and about into the evening, making the standard family dinner more difficult than it once was. However, family meals are still an important time for catching up and staying on top of what's happening in your busy teen's life.
Make sure your teen is getting plenty of sleep. Don't give your teen the option to stay up late into the night; teens and pre-teens still need about 9 hours of sleep each night. Staying up late increases stress hormones like cortisol, which can lead to moody behavior as well as depression, anxiety and weight gain, reminds clinical psychologist and parenting expert Dr. Laura Markham.
Be an active listener, so you'll get a sense of what motivates your teen and how she thinks. Listen with interest to what your teen is saying instead of continually lecturing her, suggests Margarita Tartakosky, M.S., author of "The Available Parent." Make an effort to really know your children, recommends Tartakovsky.
Set boundaries and limits for social media and Internet use, as well as boundaries about chores and homework, says Tartakovsky. Social media sites can be hotbeds for bullying or access to inappropriate information, so monitoring what your teen is engaging in online is crucial. At the same time, if your teen enjoys playing online games or engaging in other online activities, you can use them as motivators to get him to complete his chores and homework. Once the chores or homework are done, your teen can use the computer.
Make time to do fun things together. If your teen is more interested in doing things with friends, invite a friend along on some of your excursions, but also make time to hang out one-on-one. She may crave independence, but she still needs your love, attention and closeness, reminds Markham.