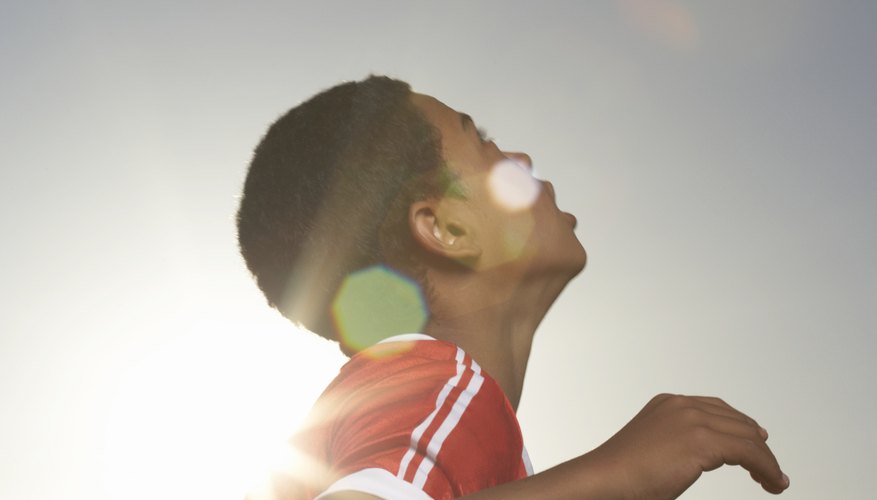 Children in Athens, situated in east-central Tennessee, can enjoy soccer activities in the fall as a player or as a spectator. McMinn County schools and the YMCA offer programs for kids to play on a soccer team. Children can also attend middle school, high school or college soccer games with their families or friends to watch the sport.
McMinn County Schools
Students attending Athens City Middle School can sign up for the schools' soccer team. Separate teams are available for boys and girls. Both soccer programs have team practices for students to improve their skills. Teens who attend McMinn County High School can try out for varsity and junior varsity soccer teams that are offered to boys and girls. The soccer teams at each school play games against other schools in the area, including Maryville, Lake Forest and Ocoee.
YMCA
Community soccer programs are available in the fall in Athens for younger children. The Athens-McMinn Family YMCA offers a soccer program for kids between the ages of 4 and 10. During the fall season, kids practice Monday nights at 5 p.m. and games take place on Monday nights at 5 p.m. Discounted fees are available to YMCA members and families with more than one child participating on a soccer team. The games and practices are on the T-ball and soccer fields at the YMCA.
College Soccer Games
Athens is home to Tennessee Wesleyan College, which has women's and men's soccer teams. If your child plays soccer or enjoys watching soccer, take him to watch a game when the teams are playing at home. The fall game schedules are posted on the college's website, so you can make plans to attend the games. Kids who play soccer can benefit from watching the games by learning new techniques from players with advanced skills.
Parks and Recreation
Even if kids don't play on an organized team, they can practice soccer with their friends. Athens has parks that are equipped with soccer fields. When organized or special events are not taking place, kids can use the fields to kick around a soccer ball. Athens Regional Park has four soccer fields at the 160-acre park. Five schools in Athens are also equipped with soccer fields: Westside School, North City School, Ingleside School, City Park School and Athens Junior High.