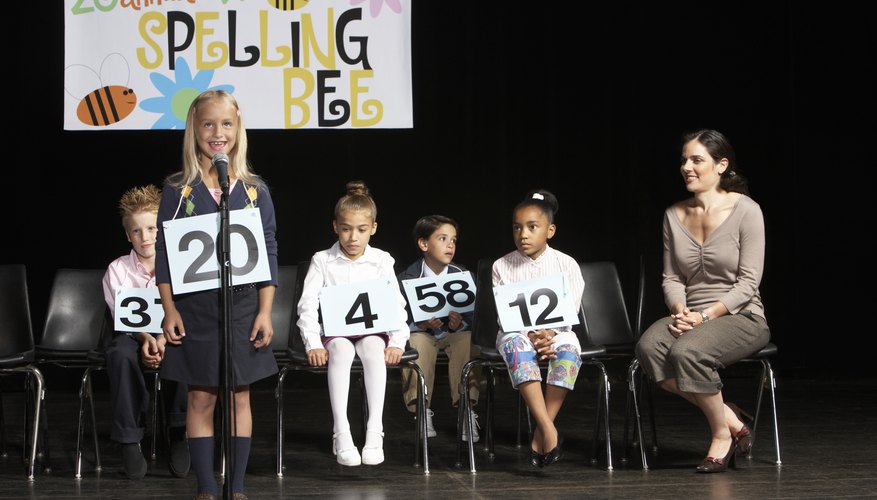 Cocurricular activities play a number of important roles in primary school. Developing children need an outlet to stretch their legs, burn off excess energy and strengthen their muscles. Cocurricular activities also enhance the lessons that they learn in the classroom. Cocurriculars are similar to extracurriculars but vary in several specific ways.
Cocurricular vs. Extracurricular
California's Huntington Beach City School District explains that extracurricular activities take place entirely outside of the school curriculum. No grades are assigned and no classroom time is utilized. Cocurriculars support classroom learning. Portions of a cocurricular activity may take place in the regular classroom or during the traditional school day. Nonetheless, an activity is neither extracurricular nor cocurricular if its primary goal is academic or educational achievement.
Importance of Cocurricular Activities
Cocurricular activities can help students to become well-rounded. The range of options in primary schools helps students narrow down their interests and discover their passions. Cocurriculars provide the opportunity for hands-on application of classroom lessons. Children who participate in cocurricular activities develop a healthy sense of competition yet learn to be gracious in defeat. Cocurriculars provide opportunities for children to take initiative and learn effective leadership skills. They also provide an appropriate outlet for expressing feelings, helping kids learn to communicate and offering tangible rewards for hard work.
Examples of Cocurricular Activities
Cocurricular activities enhance the learning experience in some way. Reading competitions, book clubs, spelling bees, safety patrol, mentoring programs, service clubs and arts groups are examples of cocurriculars available at many schools. Some schools include athletics in their definition of cocurricular, while others define athletics as extracurricular. Each program has a learning component as well as a recreational aspect.
Eligibility Requirements for Cocurricular Activities
Cocurricular activities are typically voluntary, although students might be required to choose one or more from among the school's available offerings. In primary school, the main prerequisite often is interest in the subject. Some groups, such as safety patrol or service club, are open only to older elementary students. Depending on the activity, students might be required to maintain satisfactory grades or demonstrate such qualities as leadership and good judgment.