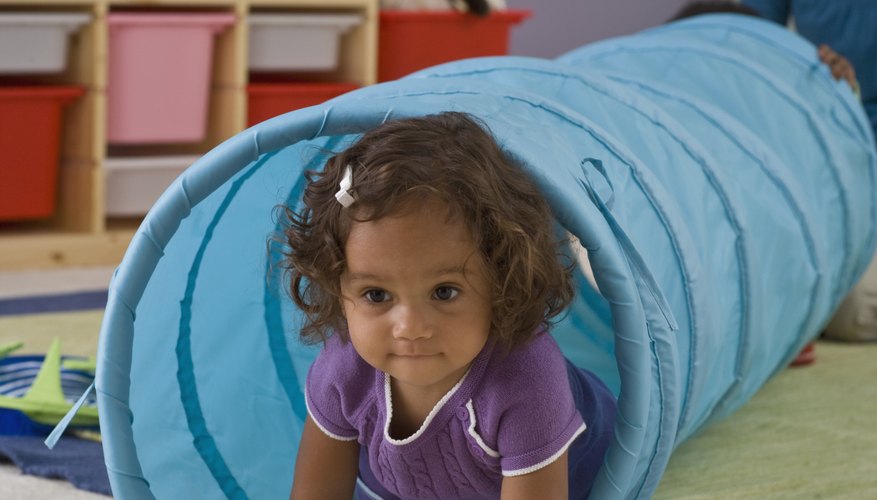 Parents want to know their child is safe at their chosen daycare facility. A confidentiality agreement helps protect your child from having his picture on the news, posted on a caregiver's social networking site or being used in advertising materials. It also keeps the center from sharing your personal information. If your daycare doesn't have such a confidentiality agreement, ask them to create one or consider switching your child to a different child care facility.
Confidential Information
There are many items of personal information that you must provide when you enroll your child in daycare. This includes your home address, contact telephone numbers, dates of birth and even social security numbers for you and your child. It might also include a photo of your child and pictures taken during daycare activities. You'll also likely have to provide medical care information in case of an injury or accident as well as contact information for emergency contacts if you can't be reached. You might also be asked to supply legal information or specifics of a custody case. A signed confidentiality agreement keeps this information from falling into the wrong hands.
Components
The components of a confidentiality agreement may vary from daycare center to daycare center. In general, you'll want to ensure that your personal and health insurance information isn't shared with outside parties unless you provide consent. If you are strongly against having your child's picture appear without your permission, make sure there is a photo-sharing clause in the confidentiality agreement. Also included in the agreement should be the name and position of a staff member, a signature of the staff member, the signature of a witness and the date the document was signed.
Legalities
Most states have laws regarding daycare confidentiality agreements, and it's likely that during enrollment, you'll sign a document that protects your private information as well as allows the center to release information when appropriate. Sharing information from your child's file is appropriate, for example, if your child comes down with a communicable illness. The center is obligated to let the other families know, even though they usually don't name the child. If a center staff member suspects abuse, he or she is legally required to report it. In cases of special needs or food allergies, information in your child's file can be shared among staff members to ensure her safety.
Considerations
Home daycare centers are typically bound by the same legal requirements as commercial daycare centers. However, if you have a friend of a friend or a distant relative who agrees to care for your child -- even for a short period of time -- the rules may not apply. If you feel better having this person sign a confidentiality agreement, contact a local lawyer for assistance drawing up a binding document. This protects your child from having his picture shared but does allow the caregiver to share your child's personal information if necessary, such as in an accident or medical crisis.