Top Blogging Topics for Teens
Pop Culture
A variety of popular culture topics interest most teens, including books, movies, art, music and video games, according to Kidslearntoblog.com. Support your teen's interest in reading by encouraging him to start a blog that features book reviews. Teens can write about their local art or music scene, explore a genre or take on a worldwide perspective. Writing reviews or a blog about new releases allows teens to express their point of view about any pop culture subject that interests them.
Relationships
Blogs about relationships are popular topics. The blogs can focus on romantic relationships or relationships with parents, friends, mentors or teachers. Teen blogs can serve as a platform to vent about the ups and downs of teen relationships. The topics can also address peer pressure, bullying or relationship advice. As teenagers explore their independence, writing or interacting with blogs allows teens to express thoughts, views and emotions with their peers.
Technology
Technology is a popular blog topic for teenagers. New gadgets can capture the interests of tech-savvy teens. Whether the blogs discuss gadgets, apps, social media or the latest gaming-related topic, online discussions and articles are an excellent way for teens to delve into their technology interests. Specific blog topics can focus on the newest phones, tablets, laptops or gaming systems. Different types of articles you might see on teen technology blogs include new releases, comparison article or reviews.
Social Issues
Teens can express their passions about social concerns, ranging from issues that affect fellow teenagers, their community or the world. Specific topics include addiction, teen sex, politics, religion and the environment. Blogs serve as a platform to encourage teenagers' interests in current events and issues that are affecting society. They also gain awareness of different cultures and people as they explore viewpoints when writing or reading a well-informed article.
Teen Issues and Peer Pressure
Gangs
Male and female teens living in both urban and suburban areas join gangs as an act of rebellion. Some teenagers, however, join gangs as a result of peer pressure and the need for social acceptance. The American Academy of Pediatrics notes that for some teens, gangs provide a group of friends interested in promoting camaraderie, and not a peer group for violence and illegal activity. The AAP recommends parents look for the warning signs of gang involvement for early intervention. Signs include a lack of interest in school and family, new tattoos, focus on new clothing of one color, new friendships and secrecy about activities and movements. The University of Nevada Reno Cooperative Extension encourages membership in organized groups dedicated to positive behavior, including the YMCA, organized sports and church activities, all of which give the adolescent an alternative to gang activities.
Drugs
Peers pressure some teens to use and abuse alcohol, tobacco and medical prescriptions, and this pressure also encourages adolescents to use illegal drugs. Colorado State University Family Education, Resources and Training recommends empowering teens to make healthy decisions by exploring the consequences of negative peer pressure before friends push the teen into poor decisions involving drugs.
Health
The development of self-image happens during the teen years, and peer pressure influences adolescent eating habits. This sometimes creates an overemphasis on dieting for some teenagers, according to the Women's and Children's Health Network. The network also notes peer pressure for some adolescents involved in body building encourages harmful activities in the pursuit of a body that matches artificial or popular media standards. Helping teens build self-confidence about body type creates a counter to peer pressure.
Adult Influence
The University of Minnesota Extension notes teenagers and parents frequently disagree over the degree of independence given to teens. Peers compare parenting practices, and teens with strict controls over their actions sometimes feel pressures to rebel against the adult controls over their lives. Some peer groups encourage teens with strict home rules to act out against the restrictions. Involving teens in the discussions about behavior and allowing teens to participate in establishing standards reduces the potential for peer pressure that works against parental influence, according to Pearson Education's FamilyEducation.com.
Cool Stuff to Do in Orlando for Teens
Go to a Water Park
When teens want to get away from 90-degree weather, a visit to a water park is in order. Wet 'N Wild features several group rides, including the Surge, a thrilling five-story tube ride that four people can ride together down 600 feet of twists, turns and dips; the Flyer, a toboggan that carries teens 450 feet; and the Black Hole the Next Generation, a ride that two people take down a dark tunnel that has blasts of colors and sounds. Aquatica, the water park for Sea World, features the Taumata Racer, a competitive mat ride down a steep hill; Walhalla Wave and HooRoo Run, a tube ride through six stories of twists and turns; and the Whanau Ride, a quadruple slide tower.
Go Driving
With tracks full of straightaways that help racers reach maximum speed capacity of 50 mph, tight turns and challenging corners, Orlando Grand Prix offers an experience for any adrenaline junky teen. Racers can compete against up to 12 other drivers, so it can serve as an ideal site for a birthday party or family reunion. Another option is to play WhirlyBall, a mix of basketball, hockey and jai alai that participants play in bumper cars at WhirlyDome. Participants play the sport as a team on a 4,000-square-foot court with up to 10 vehicles on the court at a time.
Fly
Teens may have ridden on a boat or a plane, but they probably haven't been on a combination of both. Wild Florida offers air boat tours and air boat rides so that participants can check out alligators and other wildlife as they glide through nature preserves of more than 4,200 acres. The business iFLY lets teens enjoy the thrill of skydiving without the risk. The experience is possible by using a vertical wind tunnel that generates five 200-horsepower fans that circulate air on which participants float without the need for a parachute.
Take a Zip Line
For thrill-seeking teens, Florida offers multiple zip lines that they can cruise down. Florida Ecosafaris provides teens with equipment to glide down seven ziplines surrounded by 68-foot-high trees and three sky bridges. For slightly less adventurous teens, the business offers the Cypress Canopy Cycle, a tour in which participants pedal in a vehicle down high-tension steel cables.
Visit Some Gators
If your teens are more interested in viscous reptiles than Mickey Mouse, take them to Gator Land. The Night Shine experience provides educational information about alligators in Florida's swamp lands while participants point their flashlights toward the water in the direction of glowing eyeballs from the reptiles below the surface.
Teen Chastity Retreat Ideas
Organization
Your chastity retreat could happen as an overnight lock-in, a weekend getaway or a series of Sunday school lessons. Your retreat can take place in a home, at a church or at a campground where the teens don't have access to TV or other distractions. You can ask them to leave their cell phones at home or turn them off when they arrive at the retreat. Speakers could include your youth pastor, married couples, youth sponsors, an individual who experiences a teen pregnancy or ministry leaders from an organization that promotes chastity, such as True Love Waits or Chastity.com.
Speaker Topics
Your speakers can cover various chastity-related topics such as "What the Bible Says About Sexual Purity," Why Wait Until Marriage for Sex?" Does Pornography Matter?" or "What's the Difference Between Abstinence and Chastity?" Teens will appreciate practical tips on how to remain chaste, how to deal with teen hormones, how to combat peer pressure and sexual advertising and what kinds of behaviors are allowed in dating. You could have a teen panel to open up discussion about any of these topics or have adult speakers talk about what they did right or wrong during their teen years.
Break-out Sessions
Some teens who attend a chastity retreat could already be sexually active. Those teens might wonder what they can do about their past and how to move forward. You could have a break-out session for those teens and other break-out sessions for young teens who have not yet dealt with sexual issues or those who are headed into puberty and need honest answers about body changes. Some retreats will provide separate break-out sessions for guys and girls so the teens can talk more honestly and openly about sensitive subjects. Teen sponsors, youth pastors and other trusted adults can work with teens one-on-one where issues are too sensitive to talk about in a group setting.
Closing Ceremony
End your retreat with a pledge ceremony where teens can pledge to wait for sex until after marriage. Some teens might want their parents to be a part of this ceremony, so parents will need to know when to arrive if you include them in this part of the retreat. Some parents could give a ring to their teen to emphasize the importance of the pledge and to serve as a reminder when the teen is tempted to engage in sexual behaviors. True Love Waits offers a sample closing ceremony the teens can use if they are willing to pledge to remain chaste.
Why Some Teens Have Trouble With Their Parents
Sees the Parent Differently
Young children typically don't see their parents' flaws, but teens view their parents more realistically, says Dr. David Elkind, author of "All Grown Up and No Place to Go," in an article at WebMD. Young teens might be embarrassed to be seen with their parents in public because they believe their parents don't dress or act like some ideal they might have seen through the media or at a friend's home. Differentiating themselves from you helps teens become more independent.
A Developing Brain
The prefrontal cortex of the brain is developing during the teen years. Teens are learning to be analytical adults with their own ideas. Teens, wanting to exercise this new way of thinking, practice on parents -- often in the form of arguments, Elkind says. Teens also naturally question a parent's authority, according to Marie Lee-Rude, regional extension educator for the University of Minnesota Extension in the article, "Conflict Between Parents and Teens – It's Normal!" Questioning your authority is another reason your teen might argue with you.
A Parent's Negativity
Some parents fear the teenage years so much they put out a negative vibe to their child. If you think you will have trouble with your teen, you might be setting up a self-fulfilling prophecy, says Richard Lerner, director of the Institute for Applied Research in Youth Development at Tufts University, in the WebMD article. If you expect trouble and risky behavior, you're likely to get it, according to results from a Wake Forest University study reported by WebMD.
Difficulty Making the Adjustment
As teens develop their own identity, some parents have difficulty adjusting. Parents who once controlled all aspects of their child's life cannot always accept the choices their teen makes. For instance, if you put your son in baseball leagues since he was a little boy with hopes he'd play baseball for his high school team and he chooses not to, a conflict will likely occur. Teens resent parents who force them to do activities they don't enjoy, and parents often clash with teens they believe are making the wrong decisions.
How to Prepare Your Teen for Independent Living
How to Prepare Your Teen for Independent Living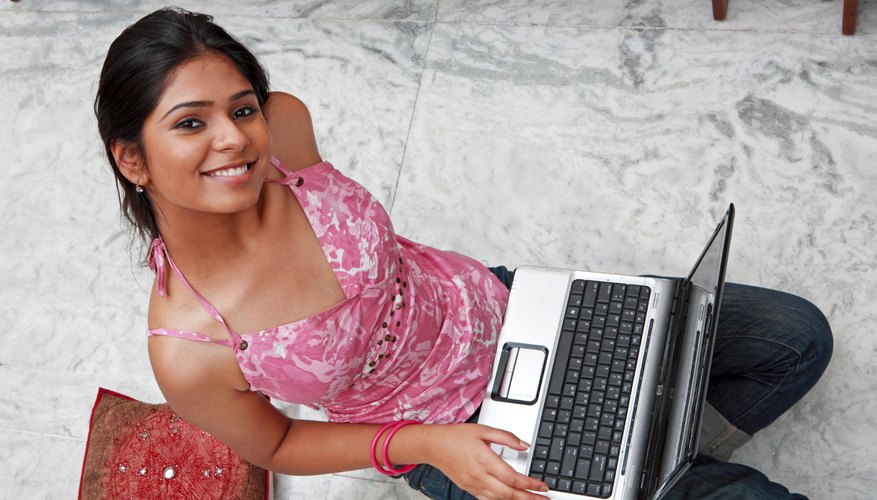 Gradually increase your teen's responsibilities. Give your child chores such as doing grocery shopping, doing laundry, washing dishes and cooking. Increase responsibilities as teens get older to prepare them for the adult world. Your teen should master these domestic skills before moving into an independent living situation.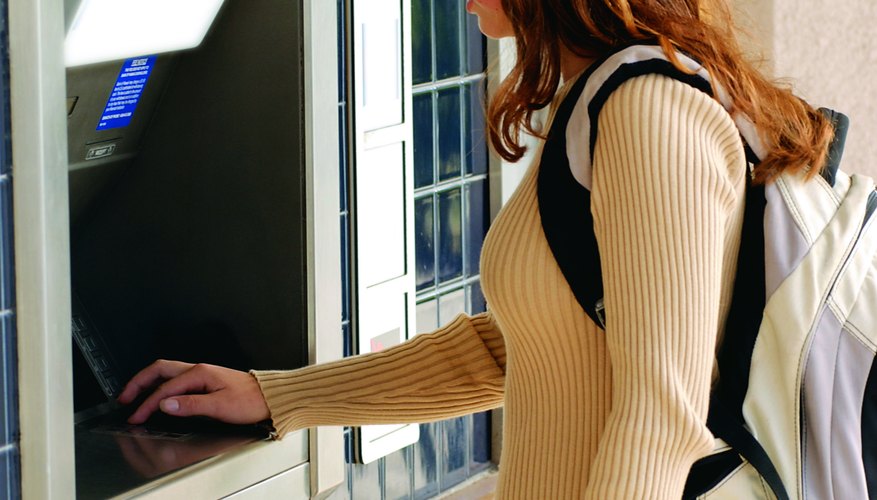 Start applying for jobs. If your child has not had a job, he should apply in order to begin the transition to independent living. Assist your child with filling out applications correctly, creating a resume and knowing what he needs in order to secure and keep a position. Healthy News Living suggests recording mock job interviews and playing them back to your teen to give them idea of steps she can take to improve. Encourage your child to go on real job interviews as well, and seek a part-time or full-time position before moving into her own place.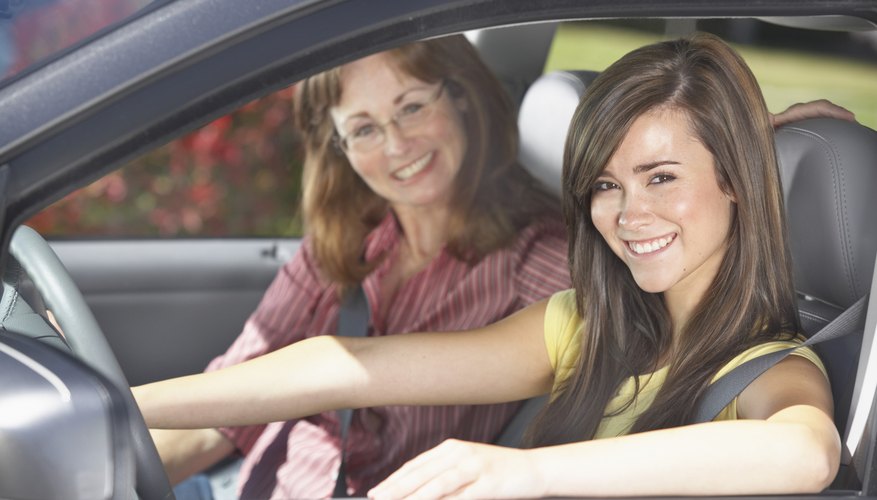 Get a bank account. Help your teen open a checking and savings account, and encourage her to get a debit card and pre-paid credit card to help her understand how to manage money. Show teens how to keep track of their money through an online venue, pay her bill and check statements. Have your teen save 10 percent or more of her allowance or paycheck in order to help her learn the value of saving money.
Learn to drive or ride public transport. Whether she gets her license, takes a bus or rides other transportation, be sure she has had some experience in getting around on her own. Have your child pump his own gas or make necessary purchases for other transportation to ensure he knows the necessary steps to get where he is going. Ensure that your teen knows about insurance, what to keep in the car, and what to do in a traffic stop or accident.
Cool Places for Teens to Have Their Birthday Parties
Laser Tag
Some laser tag arenas such as Laser Quest, which has locations all over the United States, can accommodate parties of up to 30 people. Teens will learn how to operate the laser tag equipment, the safety rules and the rules of the game. Laser tag arenas are as large as thousands of square feet, and teens can make their way through a (sometimes foggy) maze looking for friends to "tag." Some may even have a second-level play area where they can shoot at players from above. A computer system tracks the scores and ranks everyone's performance when the game ends.
Go-Karts
Teenagers can race at many karting centres without a driver's license. Before the race, teens will learn about safety and the rules of racing. Depending on the go-kart venue, teens can race 12 to 16 laps around an indoor or outdoor track. Some places even provide trophies, a podium photo and souvenirs, such as a T-shirt or cap. Most go-kart venues even have an arcade, where kids can play games before or after racing.
Amusement Parks
Celebrating a birthday in an amusement, theme or water park is a cool idea for teens because of all the things they can enjoy. In an amusement and theme park, teens can spend the entire day riding thrill rides such as roller coasters and free fall rides, attend events like musical concerts, and choose to eat in different places throughout the park. On a warm day, teens can cool off with friends in a water park and slide down thrill slides with vertical drops, steep inclines and enclosed sections.
Paintball
Teens and a group of their friends can celebrate their birthdays with playing a game of paintball. The venue provides guests with everything they need such as the goggles, paintball gun, air fills and paintballs. The players learn about the safety rules and rules of the game and they're ready to play in either an indoor or outdoor field. Paintball venues usually offer different kinds of games that teens can play. Sometimes groups are divided into teams and each team tries to eliminate the most players from the opposing team. In another game, teams compete at capturing the opposing team's flag.
Prison Tours to Scare Delinquent Teens Straight
Purpose
Sending your child on a tour of a prison may seem hard-core to some parents but it may be just what some may need to stay out of legal trouble. They will be exposed to the harshness of this existence, including small cells, prison food and unsavory companions. Knowing the consequences of actions before they are acted upon can be a great deterrent in keeping your teen from a life of crime.
Inmate Contributions
Many prison tours include input from current inmates who are deemed safe and empathetic enough for your child to listen to. They may appear on a prison panel of several inmates who admonish teens to watch their step and convey to the teens what their lives consist of inside prison walls, or it may be just one inmate who speaks to a group in hopes of preventing others from following his errant path.
Inmate Organizations
The inmates of some institutions take an active part in the campaign to "scare kids straight." Prisoners at the Maryland Correctional Institution in Hagerstown have formed an organization, Prisoners Against Teen Tragedy, aimed at deterring teens from following lives like theirs. PATT even awards young people scholarships to a local college. They have a panel of inmates who also speak to the teens as they tour and who also give them insight as to staying within the boundaries of the law and the dire consequences if they don't.
Supplemental Information
If your child is unable to take part in a prison tour and you would like him to experience or observe much of what goes on behind prison walls, the award-winning documentary "Scared Straight" takes viewers on an inside tour of a well-known penitentiary. Viewers follow teens as they walk through the facility and speak to inmates of their experiences. The language used in this video may be offensive to some but the message of the movie is clear -- prison is not where teens want to be detained for any length of time.
Resources for Defiant Teens
Defiance Disorders
Chronic defiance in teens can lead to disorders such as oppositional defiance and conduct disorder. Teens with oppositional defiance disorder show frequent disregard of rules, argue with adults and engage in vengeful or spiteful behavior. Adolescents who have conduct disorder, a more serious condition, act out by committing violence against others, animals and property. Left unchecked, defiant behavior in teens can lead to legal troubles. In fact, according to a 2002 study published in the Archives of General Psychiatry "Psychiatric Disorders in Youth in Juvenile Detention," 40 percent of male and female teens met criteria for disruptive disorders such as oppositional defiance, conduct disorder and attention-deficit/hyperactivity disorder. However, resources are available to help parents get their teens back on track.
American Psychological Association
The American Psychological Association, the premier organization for psychologists, provides resources and information on conditions that affect a teen's mental health and behavior. Parents can find guidance on finding appropriate treatments and interventions for their troubled teen. Examples of common treatment protocols for teens include psychotherapy, cognitive therapy, which helps teens modify inappropriate behavior, and anger management classes. Anger management courses help teens by providing strategies to manage negative emotions and stress. The inability of a teen to handle conflicting emotions and stress can cause a teen to act out inappropriately. The American Psychological Association has a provider locator link for parents to find professional help for their teen.
Mental Heath America
Mental Health America provides a variety of resources to help parents gather information about behavioral problems with teens and other mental-health related conditions. The organization also has material of support groups around the country as well as information on seeking professional treatment for teens. Additionally, a parent can contact the organization if a teen is experiencing a crisis.
American Academy of Child and Adolescent Psychiatry
The American Academy of Child and Adolescent Psychiatry offers in-depth information, fact sheets and resources for parents on defiance disorders and stress-related conditions. The site provides links for parents to access child and adolescent psychiatrists who specialize in treating and diagnosing conditions that affect a teen's thinking, emotions and behavior.
Parent and Teen Resources
The Parent and Teen Resources site provides assistance to parents who are seeking specific programs and schools for defiant teens. The site offers information on therapeutic boarding schools, boot camps and residential programs which specialize in treating teens with behavioral issues. Parents can also find information about financial assistance for treatment programs and guidance on what to look for in specific programs. Parents can fill out the contact form on-site or call for assistance.
After-School Programs for Teens in the Bronx
YMCA
The Bronx YMCA offers an assortment of after-school programs for teens. Y AfterSchool is offered on school days from 3 to 6 p.m. and includes supervised, structured activities, homework help and time for teens to socialize. This is a low- or no-cost program, since it's supported by federal grants, government organizations and corporate and individual donations. The Bronx YMCA also offers a Teens Take the City leadership program, tutoring and college preparation.
Community Centers
Bronx has numerous community centers that offers afternoon programs to teens. At the Kingsbridge Heights Community center, special needs teens can go to a program tailored for them, with tutoring, help with homework, games, nutrition, arts, crafts and adaptive physical education. All other teens can participate in the teen center and tween program, which offers those ages 11 to 21 a free meal, sports activities, dancing, parties, field trips, counseling and volunteer opportunities. The Claremont Neighborhood Centers after-school educational program gives youth, ages 5 to 13, transportation after school, a hot meal and snacks, homework help and entertaining activities. At the Betances Community Center, youth ages 5 to 21 can enjoy a free program that includes hands-on learning activities, sports, cooking classes and socialization.
Boys and Girls Clubs
The Madison Square Boys and Girls Club at the Joel E. Smilow Clubhouse helps teens and children after school with character and leadership development, health and life skills, arts, sports, recreation and fitness programs. At the Columbus Clubhouse of the Madison Square Boys and Girls Club, teens can go for after-school field trips, special events, homework help, athletics, crafts, performing arts, college preparation and free job readiness training. The Kips Bay Boys and Girls Club has the Coudert Club House in the Bronx, with after-school programs including The Game Room, Ballet and African Dance, Healthy Habits and Get Fit to Play.
Art and martial arts
Teens in the Bronx can also participate in the Teen Project Studio at the Bronx River Art Center, on Tuesdays and Thursdays from 4 to 6 p.m. This intensive program is led by professional artists and includes hands-on projects to help teens learn about things like 3D digital design. Alternatively, teens can go to the Delgado Karate Sports, where they participate in karate classes and learn about the Kid Smart program. Snacks, homework help and field trips are included.
Stubbornness in Teenagers
Lack of Communicative Skills
According to speech and language therapist Mary Hartshorne in an article at Ican.org.uk, a child's brain development really kicks off from his secondary school years into adulthood. Some teens suffer as a result of speech, language and communication difficulties during this period, while others excel at problem-solving, abstract thinking and negotiating. According to teen expert Christina Botto, author of "Help Me with My Teenager! A Step-by-Step Guide for Parents That Works," because of this common communicative problem, a teen's questions and efforts to express himself might be taken the wrong way by parents.
Desire to Be Independent
It is natural for a teenager to want to be independent and have some control over his life, according to Botto. It's likely he will try and have his way, even when given the most reasonable request. Making decisions alone is an important part of pre-adulthood, and many teens see their parents as standing in the way of their independence. This is resolved by giving your teen choices. By presenting a few options, your teenager will feel more in charge of his own life.
Developing a Unique Personality
The psychosocial development that takes place during the teenage years will lead to the desire to establish an identity. Most teens still don't really know who they are, according to British family therapist Dennis Neill in an article at Family Therapy UK. This will lead to several difficulties, including an increase in stubbornness. As teens attempt to become comfortable with their sexuality, their friends and their sense of autonomy, they might grow increasingly frustrated and argumentative. As teens move away from the family home, suggests Neill, they start to question their parents a lot more. During this period, try to stay open-minded, be welcoming to friends, and establish rituals to make them aware of their personal development.
The Desire to be Heard
According to the Better Health Channel, your teenager's stubbornness will increase if he feels as though you're not listening to him. If a parent's set of rules are so rigid that the teenager doesn't have space to express himself, his increasingly developed brain will naturally stir up a fuss. In this instance, keep the lines of communication open. Parents should listen more than they speak.
How to Deal With Unmanageable Teens
Managing Teens through Group Processes
While you may wish to manage your teen directly, teens have a tendency to exclude parents from major aspects of their lives. If you react in a controlling way, it may further distance you and your teen. At this time, teens are hanging out with friends and joining activities. Make sure your teen is engaging with trustworthy people and groups. Parents who give their teens permission to join certain activities or clubs show their teens that they respect their newfound independence yet can still have a say in what activities their teens engage in.
Avoid Labeling
When a conflict arises between you and your teen, avoid the urge to label your child or her actions. Instead of calling her "unmanageable," "selfish," or "lazy," speak objectively about her actions and how those influence you or your relationship. Labeling a teen something she doesn't consider herself to be may exacerbate the conflict, whereas discussing the undeniable consequences of certain actions may give way to a resolution. If your teen refuses to clean her room, avoid the ever-so-tempting "pigsty" label and discuss with her how having to clean her room for her adds to your workload, making it hard to get other things done.
Don't Pretend to Understand
Even if you really do understand what your teen is going through, instantly letting him know that you understand may close the door to free communication, according to Michael Riera, psychologist and author of "Uncommon Sense for Parents with Teenagers." Because teenagers tend to believe that their experiences are unique, they may see parental understanding as phony. If your teen doesn't trust you, it's hard to get through to him. So, before giving advice, open your ears to your teen, even if you know what he's going to say.
Knowing When to Step In
Because the teen years require parents to let go of their children to an extent, direct managing and monitoring become infeasible. But this is no reason to give complete reign to your teen. Knowing what's going on in your teen's life is the first step to knowing when to get involved. Too much stepping in will stifle your teen, so make sure that your teen absolutely needs your help before taking over. Realize that experimentation is normal during the teen years, but don't overlook drug use, antisocial behavior or severe emotional problems.