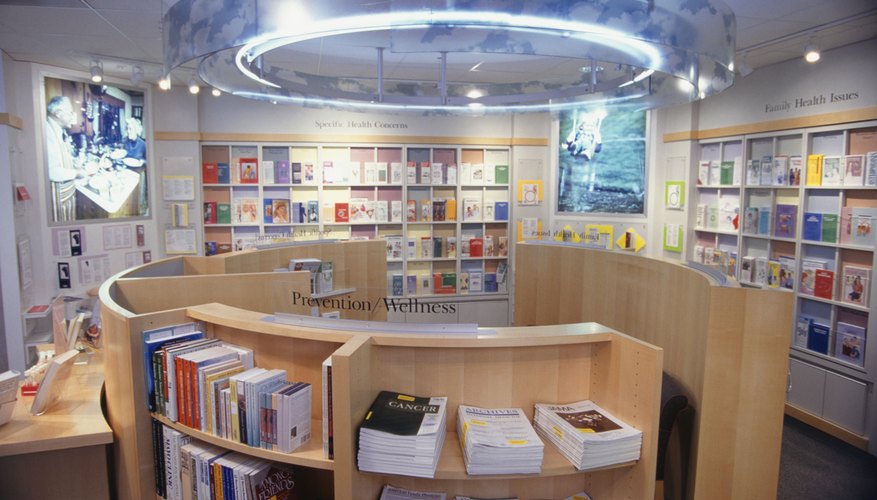 Even in our digital age, it is important for children and teens to learn crucial library skills. Public libraries provide free access to information, government resources, the Internet, movies, music and, of course, books. Many libraries provide free educational and entertaining programs designed to engage children and teens in reading and critical thinking. However, in order to take advantage of these resources, the kids need to know where to find them and how to use the library.
Scavenger and Treasure Hunts
One of the easiest and most fun ways of introducing children to the library is through scavenger or treasure hunts. Give your children a quick tour of the library, then hand them a list of clues or tasks to complete.
Younger children, from pre-K up through fourth grade, can be given simple clues to lead them to different sections of the library. For example, "Though these stories are not true, they still hold tons of adventure for you" could lead them to fiction chapter books, where they would find the next clue -- which might lead them to the DVD section, the picture book aisles or the computer area. Write or print the clues on brightly colored paper to make them easy to locate, and don't forget to ask permission from the librarian before you set up the hunt. If your child needs help reading or can't figure out the clue, you can read the clue for him or give him hints. The final clue can lead to a treasure chest with small age-appropriate prizes to choose from.
If you have older children, give them a lists of tasks to complete, such as "Find a book about baseball in the library catalog; write the call number here" or "Read an article in your favorite periodical and write down the title and page number." Tasks should include using the catalog to locate books and materials, familiarizing themselves with the staff and library layout and using online databases. Small prizes such as bookmarks or reading journals can be given out after the hunt.
Matching Games
Cut out pictures and words relating to the library and attach them to poster board with fabric fastener or tape to create a matching game. Pictures of staff members can be matched with their names or titles. Book covers can be matched with keywords used to find the books in the library catalog. Subjects can be matched with their Dewey Decimal System numbers, or you can match types of books to where they are found in your library.
Library Jeopardy
Both older and younger kids may really enjoy playing a library version of the classic quiz show Jeopardy. Write out categories and point values on a grid on a chalk or dry erase board and read questions you've written on index cards. Possible categories to consider are: "Where Is It?," Periodicals, Fiction or Non-fiction, Databases and Library Rules.
Create A Mural
Bulletin board paper is a great way to make a wall mural without the commitment. Roll the paper directly onto the wall, tape it down and then let the kids draw or paint on it with washable paints and markers. Have the kids write or draw their favorite book characters or write about their favorite book and add their name and the date when they get their library card. They can work on mapping skills by drawing a picture of the children or teen area of the library and highlighting their favorite section, too.