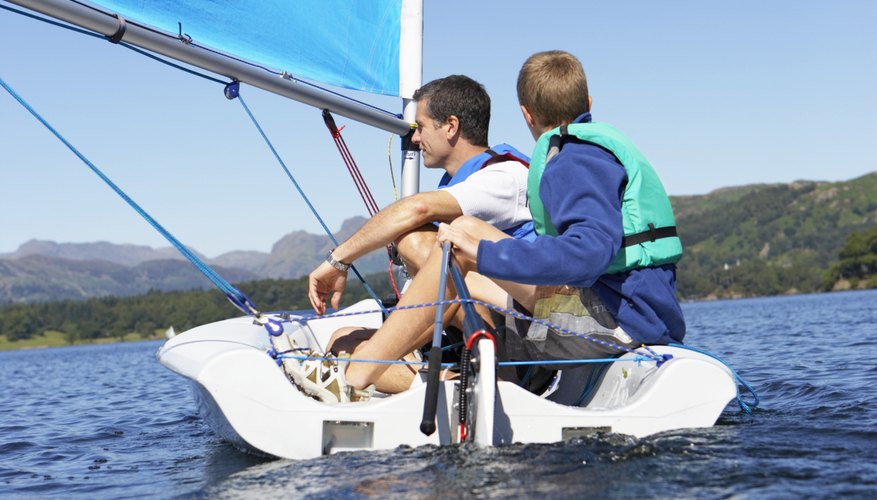 Named by General Lafayette during the Revolutionary War, Havre de Grace, or "Harbor of Grace," is located along the shores of the Susquehanna River in northern Maryland. Whether you're planning a visit or a move to this historic city, you'll find plenty of indoor and outdoor attractions to keep kids busy and happy while you're there.
Parks
Havre de Grace is home to several parks. The Susquehanna State Park provides opportunities for fishing, boating, biking, hiking, horseback riding, bird watching and picnicking. The park has a playground for kids and an old grist mill that dates back to 1794. Tydings Park encompasses 8 acres overlooking the river. It offers playgrounds, grassy areas and walkways for the kids to enjoy. When you take the kids for a walk along the Lafayette Trail, you'll see the historical portions of town including the significant landmarks.
Outdoor Adventure
If the kids are up for some outdoor adventures, visit Old Town Parasail, which offers parasailing, boat rides, kayak, canoe and pedal boat rentals. The Lantern Queen Riverboat is another option for water-loving kids. Paddle-wheel propelled just as the old Mississippi Riverboats, this cruise boat will transport your family down Chesapeake Bay and has both open air and indoor seating.
Historical Landmarks
The Susquehanna Museum at the Lock House is a historic home located on the banks of the Susquehanna River. Before the railroad, canals were necessary for commerce between cities -- and this is a home preserved from that era. The Lock House has historic exhibits and also hosts events throughout the year like a reenactment of the War of 1812, a "piratefest" weekend and candlelight tours during the holiday season. Plus, you can take the kids for a guided tour along the nature trail by the old canal. The kids might also enjoy visiting the Concord Point Lighthouse, which was built in 1827 on the corner of the Susquehanna River and Chesapeake Bay. Here, they can take a tour of the lighthouse as well as take in the view from the top.
Museums with Classes and Programs
The Havre de Grace Decoy Museum is a large collection of decoys used for waterfowling. The Chesapeake Bay is known for its decoy-making -- and the museum offers a look into the decoy heritage of the region. Kids can participate in classes designed to introduce them to the art of decoy carving. Carving demonstrations take place on a weekly basis. Havre de Grace Maritime Museum details the maritime history of the area offering educational programs for kids including story times and exhibit-interactive activity books that enable kids to obtain "First Mate Certificates" upon completion.