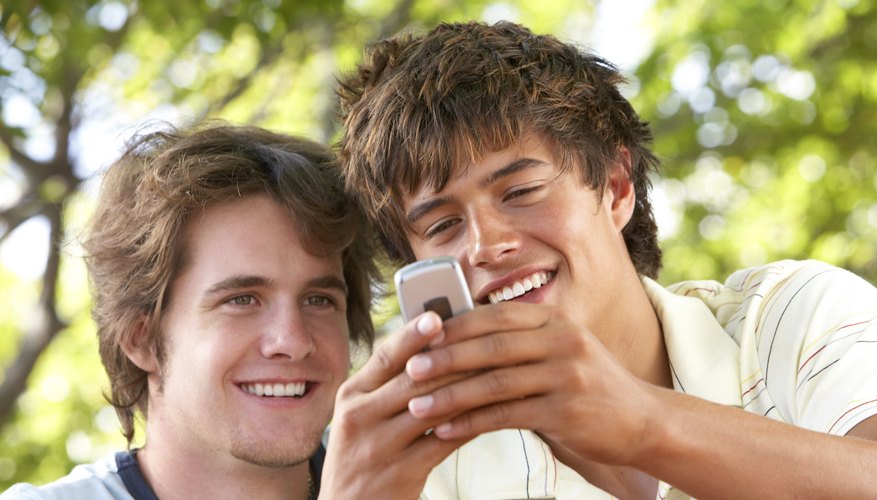 With voice calls and text messaging, your child might make and receive many calls and texts every day, and you might not know some of these contacts. Most mobile service carriers provide parents with parental control options for monitoring a child's cell phone use.
Speak with your child about cell phone rules to establish clear limits on daily use. Tell your child which times of the day are permissible for cell phone use and which times she cannot use her cell phone. If your cell phone plan has a limit on text messages, tell your child how many messages she can send and receive every day to stay in line with the plan limits.
Tell your child that in order to keep him safe with his cell phone, you want to have the ability to check his call log and message log occasionally, advises CommonSense Media. If you pay for your child's cell phone, consider making this a requirement before buying the device for your youngster. Check your child's cell phone periodically and randomly. If you find items of concern, increase the checks and consider imposing stricter limits on use to keep your child safe.
Contact your mobile service provider to inquire about parental controls for your child's cell phone. For a small fee each month, you can probably add this feature that enables you to block your child's cell phone from use during specific times of the day. Another feature of the service enables you to log in to your account online to track and monitor calls made, calls received, text messages sent and text messages received. Add this service to your contract, if you wish.
Use a separate cell phone monitoring service to monitor your child's cell phone use. Services such as SpyMaster Pro and My Mobile Watchdog operate by registering the cell phone into the program on your computer. Once registered, you will receive a small file by email that you must install onto the cell phone for tracking. After you install the file, you can track the cell phone without your child's knowledge by logging into the program on your computer and checking cell phone activity.
Tip
If your child violates safety rules or acceptable cell phone practices, have a direct conversation about the problems. You might need to restrict cell phone use or take it away completely until you feel confident that your youngster will use the cell phone properly.