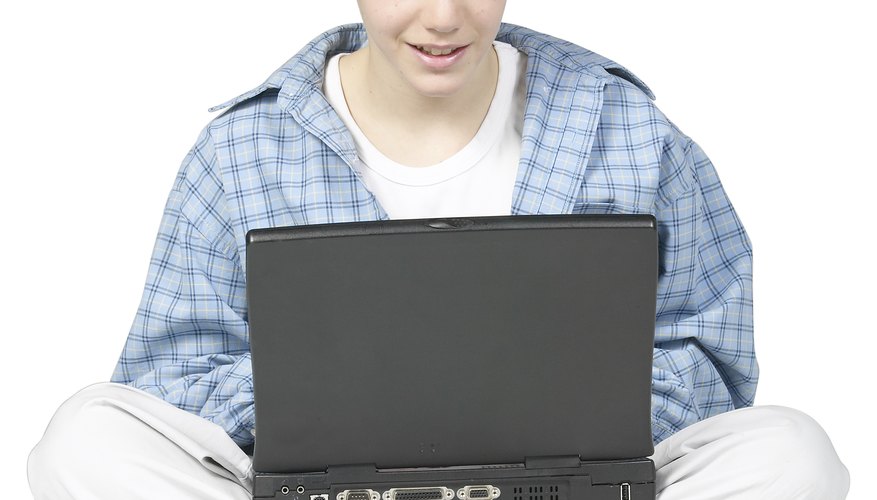 The social media giant, Facebook, offers effective and entertaining connectivity to friends and family via the Internet. With a computer, tablet or cell phone, people can create an account and enjoy the benefits of friendships on Facebook. If you don't want your underage child using this website, involving Facebook will depend on your child's age.
Facebook Age Requirements
Users must be a minimum of 13 years of age to create a Facebook account, states the Facebook website. If a user under age 13 creates an account, either the user can request deletion or someone else can report the account to Facebook. As soon as Facebook receives the report, it will delete the account. In Spain and South Korea, users must be at least 14 years of age according to local jurisdictions. Facebook adheres to these local laws.
Facebook Privacy Guidelines
Facebook cannot provide unauthorized access of an account to anyone other than the account holder due to privacy laws. This means that regardless of your child's age, Facebook cannot legally grant you access to the account to monitor it or to delete it.
Requesting Data from an Underage Account
Before requesting deletion of an underage child's account from Facebook, you can request data from the account for your information or records. Visit the Facebook website and fill out an online form to request the data. You must supply the full name of your child, the URL of the child's Facebook timeline, the email address associated with the account and the age of the child. In the appropriate box, list the specific account information you want Facebook to provide. At the bottom of the form, use the "Upload" button to upload a notarized statement that declares your legal parental or guardian rights to request the information for the child. Submit the form by clicking the "Send" button.
Other Options
If your child is between the ages of 13 and 18 and you want to prevent access to your child, your only options do not involve Facebook itself. You may need to restrict your child's access to the Internet at home and on mobile devices. As long as your child still has a Facebook account, your child might access the website from other computers out of your control. Facebook advocates open communication with kids to teach them how to stay safe on the Internet.