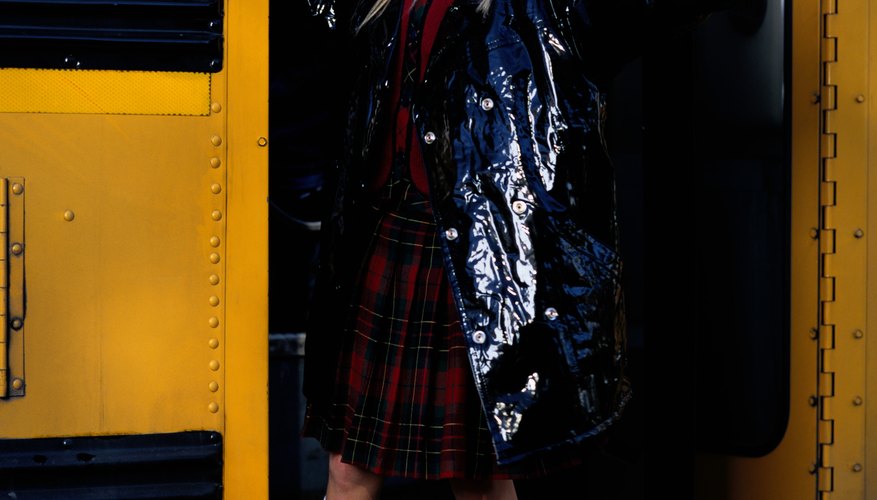 If your child is in preschool, you are already doing the best thing you can do to prepare her for kindergarten. According to KidsHealth.org, your little one will learn at preschool how to interact with peers, listen to directions and spend time independently all before ever setting foot in the kindergarten classroom. Chances are, your little one has already begun the transition to kindergarten, but there are things you can do to help ease her anxiety so she gets off to a happy start.
Give Them Something to Talk About
Many kids feel both eager and anxious about starting kindergarten. After all, everything is new again. This is why the National Association for Education of Young Children recommends parents encourage their soon-to-be kindergarteners to talk about their feelings surrounding school. Prompt your child with questions such as "What do you think about going on the bus?" and "Are you excited to make new friends?" and "Is there anything you want to know about kindergarten?" By discussing your child's next steps at school, you are taking away the most nerve wracking component: the unknown.
Manage Great Expectations
Take your child to her soon-to-be kindergarten for a visit. Seeing where her day will play out will help her to feel less anxious about the change just around the corner. Let her look around the classroom for a few minutes. She can check out the cubbies, seating arrangement and so on. Perhaps your child can meet her teacher too if she's there preparing for the school year. Anything you can do to help your child know what to expect will help her in the transition to "big kid school." Pointing out some of the similarities to preschool, such as the circle time rug, will also improve your child's comfort level.
Practice Makes Perfect
Now is the time to prepare your preschooler for more advanced learning. KidsHealth.org recommends working with a soon-to-be kindergartener on skills he will perfect in school. So for example, read to your child, go over letters and numbers and incorporate learning into everyday activities. At the grocery store, ask him to count how many shopping bags are in the cart. In the bath, ask him questions about his squirt toys. Ask questions such as "How many colors is this fish?"and "How is this toy different from that one?"
Keep It Routine
At home, implement some of the routine your child will have once she starts kindergarten. This is especially helpful if she's home with your all day. KidsHealth.org recommends keeping your child on a routine schedule, from meal and snack times to reading and play time, but don't forget to leave plenty time for unstructured play. If your little one is already accustomed to a routine, he won't find it too hard to adapt to the structure of his new kindergarten, which is likely more structured than preschool.
Letting Go is Hard to Do
Think about the types of things your little one will need to do on her own at school. She may spend time away from you at preschool, but often the kindergarten day is longer and the child-adult ratio is lower, meaning she will have to more things for herself than in preschool. HealthyChildren.org recommends going over basic self-care skills with your child like zippering a jacket, wiping in the bathroom and putting on her own backpack.