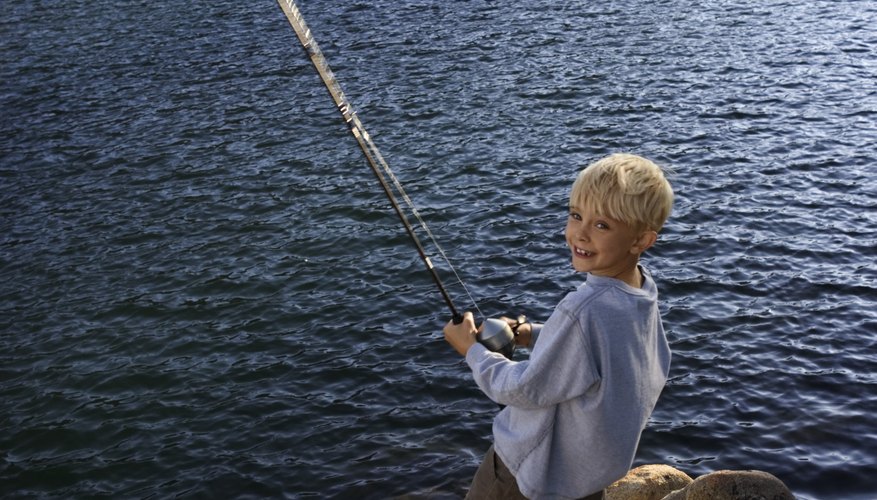 You won't find too many locations that have the variety of summer camps that Lake Tahoe has. The city and the lake, which straddle the California-Nevada border, offer many opportunities for summer campers. Your children can choose from summer camps that have outdoor activities on the lake, including boating, fishing and water sports, and indoor activities such as acting, or a combination of both. In addition to having a good time, when kids head to summer camp they learn coping strategies, make new friends and learn to function without a parent looking over their shoulder, according to family therapist Michael Ungar in an article at PsychologyToday.com.
Tahoe Kids Camp
Tahoe Kids Camp is in South Lake Tahoe and serves kids between the ages of 6 to 14 years old. The camp website describes it as a place where campers will develop leadership, problem solving, decision-making and cooperation skills. The camp has day camps and a weeklong overnight camp. The camp has boating, kayaking, miniature golfing, swimming, hiking, gymnastics and crafts.
A Midsummer's Camp
If your child is into acting, consider A Midsummer's Camp. The camp is in Incline Village on Lake Tahoe's North Shore. Kids at this camp participate in interactive and educational theater activities. Professional actors and teaching artists from Lake Tahoe's Shakespeare Festival work with kids during this weeklong camp. Various camps are offered throughout the summer to kids between the ages of 4 and 16 years old. The camps lasts five days and you can choose a half-day or full-day.
Camp Concord
If you're not quite ready to drop your kid off for the day or the week alone, check out Camp Concord. Camp Concord is a place for the whole family in South Lake Tahoe. If you want some time without the kids, the camp offers Kids Hours for children between the ages of 3 and 12 years old. Camp staff members break the kids into age groups and has different activities planned for the groups. The camp offers private cabins for each family and all-you-can-eat meals.
Lake Tahpro Camp
For athletic children, consider Lake Tahpro Camp for one week in the summer in South Lake Tahoe. The ice hockey camp is open to boys and girls between the ages of 8 and 16. Kids can choose to participate in a day camp or overnight camp.
Lake Tahoe School
Lake Tahoe School in Incline Village on Lake Tahoe's North Shore offers a variety of camps for kids between the ages of 5 and 15 years. Day camps are offered for all ages and a four-day overnight camp is offered for kids between the ages of 8 and 15 years. While at this camp, kids take daily outdoor field trips and have daily classes in music, art and science.