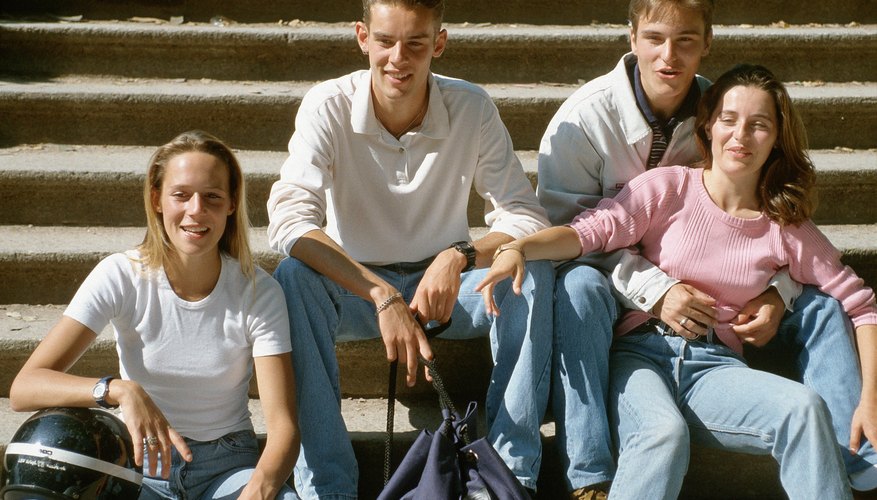 Being a parent to teenagers is often not for the faint of heart. Gone are the days of skipping ropes, learning to ride a bike and Barbie dolls. This is the real world now, with real-world consequences. But being a teen isn't always easy either. There are physical and cognitive changes, peer pressures and the stresses of becoming an adult. Helping your teen transition through these years may sometimes require non-traditional guidance and support.
The Family Foundation School
As a parent, you don't always have the answers. When you find that your teen is having difficulties at school or problems with authority, you may find yourself at your wit's end. The Family Foundation School offers help in these areas. Located in Hancock, New York, it offers troubled teens the opportunity to reconnect with their talents and find ways to overcome troubles at home, behavioral issues and addictions. The boarding school works with the family through counseling and offers programs to your teen from grade 9 through grade 12.
Freedom Village
At times, you may feel that there is no other option other than to abandon all hope of making a difference in your teenager's life. If your child has been labelled unreachable and hopeless, Freedom Village may be an option. Located in Watkins Glen, New York, this Christian-based boarding school sits on 150 acres and supports young people between the ages of 14 and 21. It works with up to 200 troubled teens at any given time, offering various ways to deal with issues, such as through music, equine therapy, farm work and sports. If your teen becomes pregnant, the school also has a program for expectant young women.
Kildonan School
Your teen's difficulty could be about perceptual issues that result in butting heads with authority. The Kildonan School in Amenia, New York, works with kids from grades 7 through 12 who have dyslexia and language-based challenges. If you've noticed that your teen has difficulty with speaking, reading and writing, he might have a learning disability that is causing frustration and leading to unacceptable behavior. Along with a curriculum designed to cope with dyslexia, the school offers equestrian, skiing, snowboarding and performing arts programs. Check with your family doctor if you are worried your teen is suffering from any of these conditions.
The Gow School
Being unable to help your struggling teen can be heartbreaking. By their nature, teenagers are seeking their own independence and may not always communicate to you what is bothering them or why they act the way they do. Sometimes struggles in school can be an indicator that something is wrong. The Gow School in South Wales, New York, works with teen boys with learning disabilities along with behavioral issues. During the summer, the school has a coed program. The boarding school offers small classes in a multisensory environment. Students are also involved in community service and character education.