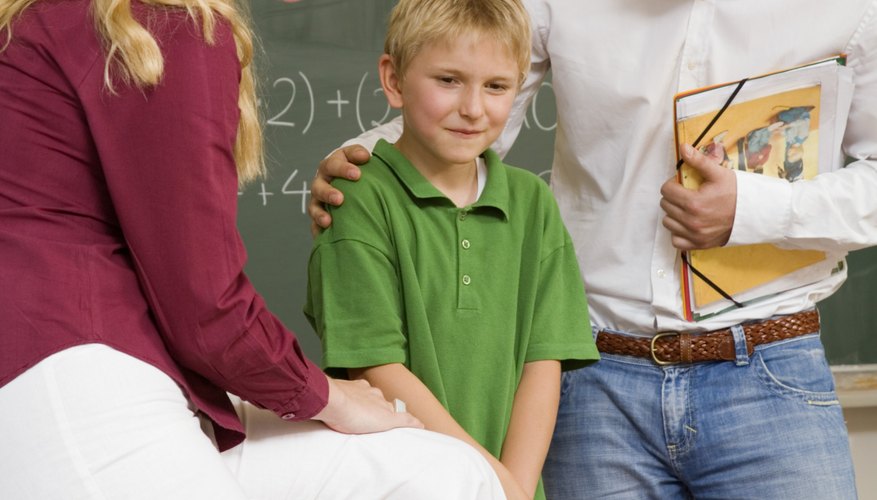 Getting your child's perspective before you attend her parent-teacher conference will help you hone in on any academic, discipline or social concerns she might have. But you won't know unless you ask. Have a list of questions handy because time is usually limited to 15 to 30 minutes, depending on teacher time constraints and school policy.
Find the Good First
Have a pre-conference chat with your child about the positive aspects of her school life. Ask her about the good elements happening with her studies, her friends and what she likes best about her class. This not only breaks the ice, but eases her into what might be bugging her, if anything, about her class or teacher.
Ease into Concerns
Once the ice is broken and your child feels comfortable talking about school, ask her about what she doesn't like about her studies and her friendships. What doesn't she like about school? Ask her questions designed to discover whether she is bored or struggling. Don't ask "yes" or "no" questions. Ask questions that are open-ended and require conversation.
Get Specific
Once you learn about your child's concerns, ask pointed questions. Maybe math is hard because learning multi-step problems is confusing. Maybe she can't see the board from the back of the room or the kids are talking too much around her. Perhaps reading isn't so fundamental because the letters switch around making passages difficult. She might not like to raise her hand to answer questions because she is afraid what other students might think of her answers. You might be surprised what your child is feeling troubled about.
Chat Daily
Forget "How was school today?" You're going to get an "OK" in response. Instead, ask your child how adding fractions on her math test went. Make daily chitchat a priority. Keep a journal of accolades and concerns for the next parent-teacher conference. Look through book bags. Ask questions about papers and handwriting. Neither you or your child will feel overwhelmed when it comes time to discuss how school is progressing.