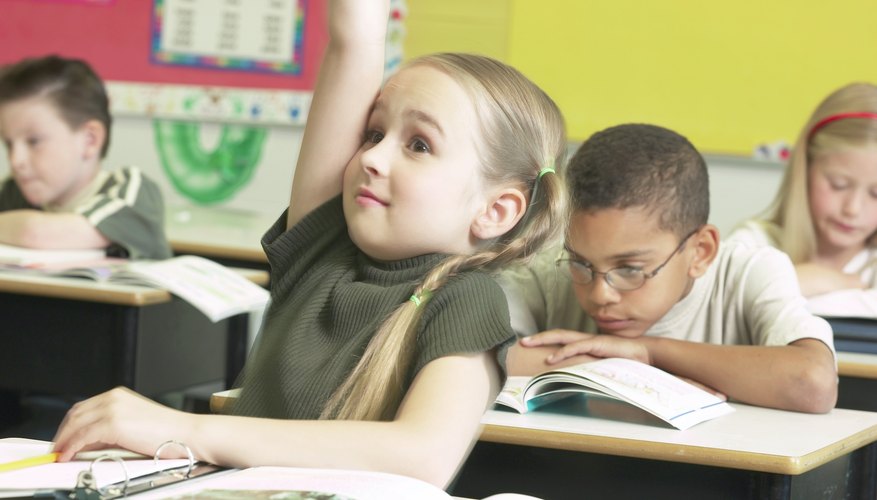 According to the website of the National Association for Gifted Children, gifted children are those who demonstrate an exceptional ability to learn or perform in subjects like math, science, music or language. Because these children excel, their academic needs are greater than their peers. In Georgia, there are some schools completely devoted to meeting the needs of these gifted children.
The Dinoff School
The Dinoff School is truly an exclusive school for gifted students. Situated in Griffin, The Dinoff School provides students from prekindergarten to 12th grade with an accelerated and challenging academic curriculum with complementary enrichment activities. This school specializes in meeting the individual needs of gifted children, whether by providing a more challenging curriculum or allowing students to work at grade levels far beyond their years.
High Meadows School
Located in Roswell, High Meadows School accepts children from preschool to eighth grade. Children are given an assessment before being accepted to the school. The assessment helps maintain the school's high academic standards, as well as makes sure only students who would benefit from the school's engaging approach to academics are accepted.
The Paideia School
The Paideia School in Atlanta is among the most desirable schools in Georgia. The Paideia School offers a challenging curriculum to students in programs from its Half Day program, similar to traditional preschool, through high school. The school's philosophy is that children thrive in an informal environment where the focus is on their individual achievement.
Pace Academy
Also located in Atlanta, Pace Academy focuses on balancing a rigorous academic curriculum with a positive learning environment where personal growth is supported and encouraged. Pace Academy challenges its students to "aim high," while providing a well-rounded school experience. Pace Academy divides its elementary, middle and high school students into Lower School, Middle School and Upper School.
The Advanced Academy of Georgia
The Advanced Academy of Georgia in Carollton is open to high school students who are interested in accelerating their academic careers. Students must pass an entrance exam, but once accepted, students will complete a high school diploma program and attain college credits at the same time.
Atlanta International School
The administration of Atlanta International School in downtown Atlanta believes students should have a global outlook. Children as young as 3 years old take part in the school's immersion philosophy by learning in a secondary language. As children progress into primary school, their learning takes place with a dual-immersion philosophy where subject matter is taught in both the secondary language and English. The Atlanta International School pushes children to be their academic best while encouraging mutual respect and an appreciation for diversity.