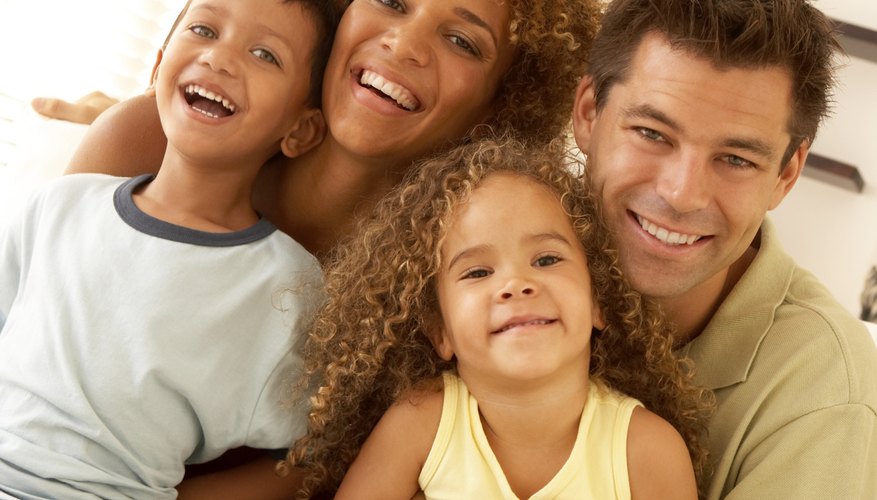 Children with an autism spectrum disorder typically experience difficulty with social interaction, verbal and nonverbal communication challenges and demonstrate repetitive behaviors. The most prevalent signs of autism generally emerge between the ages of 2 and 3 with one in 88 American children diagnosed with the disorder, according to the Autism Speaks organization. Raising a child with autism can be more manageable by seeking support from an established program designed to help parents and children alike.
Growing Minds Autism Program
Growing Minds is an organization in Florida founded and directed by Steven Wertz, board certified behavior analyst. With 30 years experience working with children with autism, Wertz and his team of qualified professionals work with families to educate parents about autism and teach effective techniques for helping their children. Through participation in the Growing Minds program, children have been known to improve their communication skills, language development and social interactions and behavior while increasing academics, play and practical abilities. Families can participate in a five-day comprehensive course at the Florida location, receive long-distance consultations or organize a workshop through a local venue.
The Son-Rise Program
The Son-Rise Program, offered through the Autism Treatment Center of America, is a program founded in 1974 by Barry and Samahria Kaufman. The Kaufmans developed this worldwide training program based on their own experiences with their autistic son. Participation in the program can help families with autistic children learn to establish interaction and rapport with their child, teach effective educational methods and address how to handle challenging behaviors. The program helps establish an optimal learning environment for your child with particular focus on speech and language development. You can purchase a start-up package that will allow you to establish your own Son-Rise-based program utilizing the specialized techniques for helping your preschooler.
Brain Balance
The Brain Balance program offers professional services to children struggling with many kinds of disorders, including autism. Brain Balance has locations throughout the United States, making it readily accessible. The program focuses on helping children with autism to develop social skills, cognitive function, sensory and motor skills, visual-spatial organization and immunity and nutritional health. Contact a local Brain Balance center to schedule an initial assessment for your preschooler and to determine a treatment plan individual to his needs.
Characteristics of a Beneficial Program
If your preschooler has been diagnosed with autism, it is likely that you seek to ensure appropriate support and instruction is available in your child's learning environment. According to Dr. Bill Frea -- autism expert and founder of the autism program at California State University, Los Angeles -- children with autism learn better in an environment surrounded by their typically-developing peers. It is possible for your child to attend a traditional preschool program as long as the school is aware of your child's condition and proper support is in place. A trained and credentialed staff member who works one-on-one with your child within the classroom can greatly benefit your child. Choosing a program that incorporates visual structure, schedules, routines and predictability is important for your child's success.