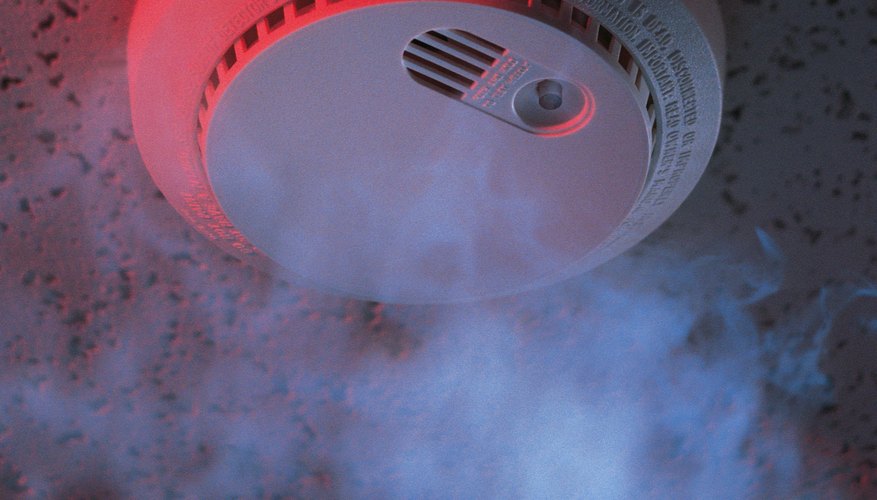 Every October, the U.S. marks Fire Prevention Week to remember the destruction caused by fires in the past and to increase awareness of how each of us can help prevent fires. It's a perfect time to introduce children to the dangers of fire and the ways in which they can help maintain fire safety in their own homes.
History of Fire Prevention Week
The Great Chicago Fire, which blazed through the city on Oct. 8 and 9, 1871, has gone down in history as one of our nation's worst fire disasters. But not many people know that an even more terrible fire devastated northeastern Wisconsin on the same day. Known as the Peshtigo Fire, the blaze killed more than 1,000 people in several towns and burned more than 1 million acres of land. In 1911, the Fire Marshals Association of North America began commemorating the anniversary of these fires by promoting public fire safety awareness. Since 1922, the entire Sunday through Saturday week that includes Oct. 9 has been observed nationally as Fire Prevention Week.
Fire Prevention Week Themes
Since 1927, each Fire Prevention Week has had a theme, emphasizing a specific aspect or benefit of fire prevention. Past themes have included Was Somebody Careless? (1939); Don't Give Fire A Place to Start (1955); Where There's Smoke, There Should Be a Smoke Alarm (1977); EDITH (Exit Drills In The Home) (1981); and Have 2 Ways Out! (2012). The theme for 2013 will be Prevent Kitchen Fires, focusing on the fact that the majority of home fires are started by cooking-related accidents.
Fire Prevention Week at Home
Fire Prevention Week is a fine time to inform children of the importance of fire safety and the ways in which they can help prevent fires. Practice exit drills from different parts of your home. Ensure that everyone knows where to meet up after exiting the burning home. Depending on the ages of your children, review with them the safe use or avoidance of electrical outlets and appliances, stove tops, microwave ovens, matches, candles, fireplaces and lighters. Check the batteries on your smoke and carbon monoxide detectors, and let the children hear the sound they will make if activated.
Fire Prevention Week at the Fire Station
Most fire departments offer programs on fire safety for children. Seeing the fire trucks and equipment used by firefighters is sure to interest and excite kids of all ages. Even more important, they will become familiar with the sight of the "friendly monster," the firefighter in his odd-looking clothing and gear who might have to rescue your child someday from a burning building. Repetition of key fire safety principles at the fire station will help children remember the drills and safety tips they learned at home.