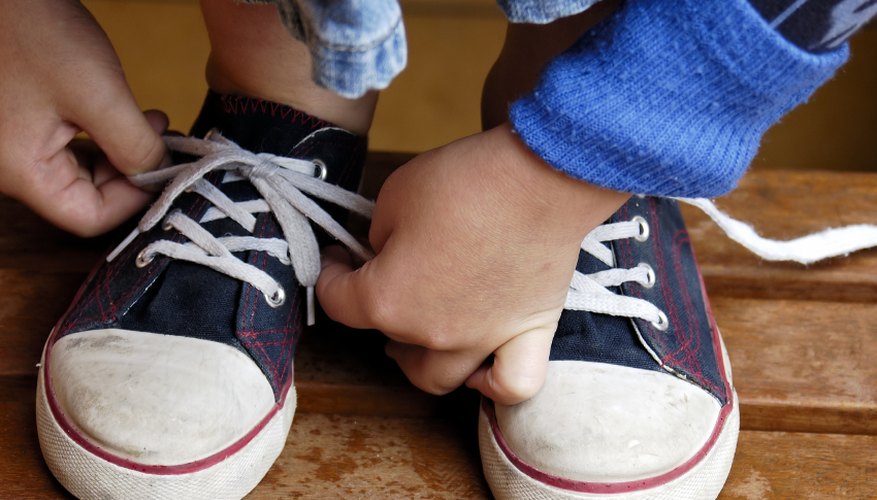 When folks find out I'm the mother of a 5-year-old, 4-year-old, and 5-month-old, I often get the same response. Usually it's something along the lines of, "Wow, you must be busy!" or "You've got your hands full." In a lot of ways they're right but I always secretly smile on the inside because I know that what goes in my house is not exactly what they picture.
You would think with this many little ones running around and a separate preschool and kindergarten to get to each day that our mornings are crazy. But you know what – they're not. In fact, they're often the best time of the day for me and my kids to connect.
Don't believe me? Here's a rundown of our typical morning.
5:00 am – Baby M wakes up and my husband kindly changes him and brings him from his room to our bed where he side-feeds and we snuggle for about 90 minutes.
7:30 am – I get up and make sure the 4- and 5-year-old are awake.
7:30 am – 8:15 am – I shower and get ready in my bathroom with baby M in a bassinet while the kids get themselves dressed, make and eat their own breakfast, and put their dishes away.
8:15 – 8:40 am – I head downstairs and get baby M dressed while giving the kids their customary "morning hug" and chatting about what they're looking forward to that day. Next, I get baby M packed up while the kids go potty one last time, put on their shoes and coats, grab their backpacks and lunch boxes and go wait in the car for me.
8:40 am – Preschool and kindergarten, here we come!
Did you notice what's missing here? Namely my help in anything the kids do from the time they wake up to the time they're in the car waiting to be driven to school. Pretty cool, right?
Now before you leave a comment about how I'm a total stepford mom putting crazy expectations on my kids, keep in mind that it hasn't always been this way, and it didn't happen overnight. Nevertheless, with a little determination (OK, some days – a lot), patience, and practice, my young children have become remarkably self-sufficient during this part of our day and they couldn't be happier about it.
This, of course, also makes me incredibly happy. Not only because it makes my morning exponentially easier, but also because I truly believe that the most important things we teach our children as parents are what we teach them to do for themselves.
If you're interested in getting your kiddos to take a bigger role in their self-care each morning, here are my best tips:
Use Visuals
The best thing I did for our mornings, by far, was to put up a routine list like this free printable we've created for you. How you use it is completely up to you. We're big on intrinsic motivation around here so instead of giving the kids stickers to check off each item, or rewarding them when all items were successfully checked off, we kept it simple.
We laminated one routine sheet for each child and put them on the fridge. In the beginning the kids would use a magnet on top of each item to show they'd been completed. Now they only use the sheets a reference but they're still quick to proudly report that they've gotten everything done each day.
Start Slow
As much as I'd love to tell you that all you need to do is stick this magical routine chart up on the fridge and you're good to go, it's just not so. For a long time in the beginning, I had to go through each of these steps right alongside my kids. We did them together and I made sure to make a big deal of referencing the charts and being consistent about moving the magnets each and every day.
Use Lots of Positive Reinforcement
This one is huge. Make a big effort to "catch" your kids getting parts of their morning routine done on their own. Celebrate their accomplishments both at the time and later on too. I tried to regularly remember to announce to Dad at dinner time that my (then) 3-year-old put her coat and shoes on all by herself that morning or that my 4-year-old remembered to clear his spot and brush his teeth all on his own.
Do the Prep Work
The easier you make each step in the morning routine, the more successful your children will be. Since I want my kids to make their own breakfast, I cleared out the bottom two drawers in my kitchen and filled them with the kids cups and dishes to make them accessible. You can do the same thing with the food, placing filled milk cups, pre-chopped fruit, and easy-to-reach yogurt cups on the bottom shelf.
If it's the shoes and coats that are tripping your kids up, look for ways to make each part easier. Does your child always get their shoes on the wrong feet? Take a sticker with his favorite character on it and tear it in half, placing one half inside each shoe. That way when the left shoe is on the left side and the right shoe is on the right side the sticker will line up.
If the kids have trouble getting their arms into coats, teach them to lay the coats zipper-side up on the floor facing away from them. Next, show them how to slip their arms into the sleeves and then raise their arms above their head, effectively flipping the coat up over their head and onto their backs.
It also goes almost without saying that a well-rested child is going to be a happier and much more cooperative child. So if you want them to get up early and be happy about it, be sure they're getting to bed early and getting lots of good sleep!
Make it Worth their While
Finally, along with positive reinforcement, find other ways to get your children excited about getting ready quickly in the morning. Sometimes I put out a favorite coloring book and crayons or a couple of puzzles before I go to bed at night. The kids know they get to play with them if they check everything off on their routine chart and there's still time to spare before we have to leave.

More from Stephanie Morgan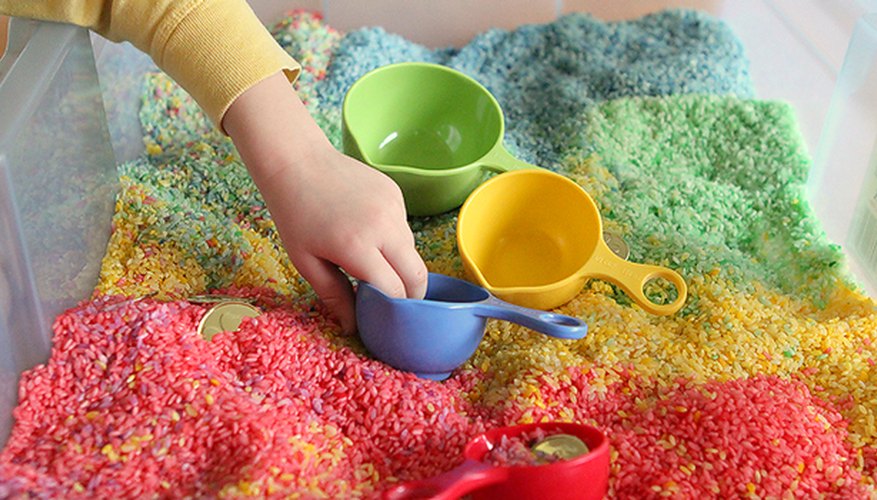 Make It: Simple DIY Bubble Blowers
Go Outside! Create the Ultimate Boredom-Busting Backyard with These 10 Items