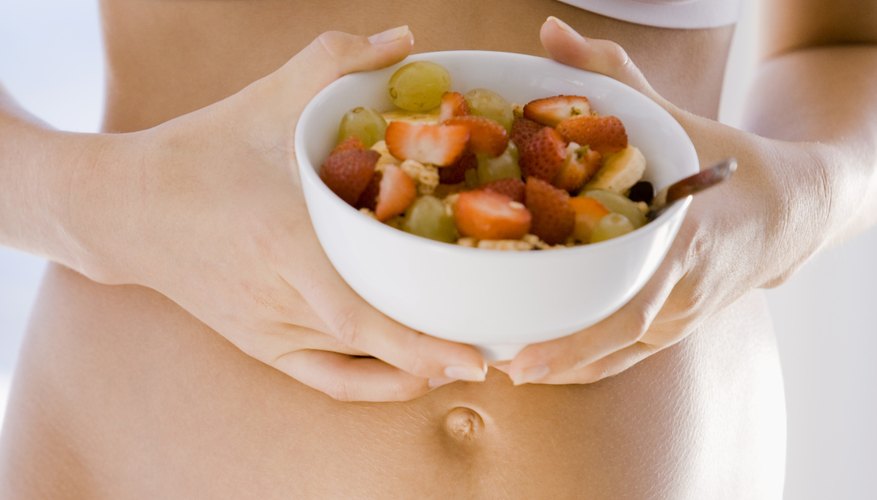 If you're having a baby on your own, you're not alone. More than 60 percent of babies born in the U.S. each year are born to unmarried mothers, who are facing life as single parents. Having a baby on your own doesn't have to be the end of the world. In fact, it could be the start of an amazing new adventure.
Choose your Cheer Squad
You may not have the father of your child holding your hand throughout labor and delivery, but you can find someone else to take his place. Identify a trusted friend or close family member who can be by your side throughout this life-changing event. You may end up with different people for different roles. For example, you may choose someone to attend antenatal and birthing classes with you, another to act as your labor coach and someone else to assist with the practical aspects of preparing for the new arrival, such as assembling the crib and decorating the nursery.
Make Time for R&R;
Life with a newborn baby is overwhelming at the best of times. Without a partner with whom to share the load, you're on call at all times of the day and night. However, it's vital that you make time for yourself between all the feedings and diaper changes to catch up on some precious sleep and recharge your batteries. Surround yourself with a solid support network of friends and family members who can babysit to relieve some of the pressure. Whether you take a nap, go for a walk or catch up with a friend over coffee, time away from your baby will be good for both of you. It will help reduce the severity of the "baby blues," says the American Pregnancy Association. It also will give your baby a chance to bond with other people.
Seek Support
You can't rely on family and friends to be there for you all the time, but you can use pregnancy and parenting websites to connect with other single moms. Sometimes the best person to turn to for support is someone who's been exactly where you are now, and you can guarantee that you won't be the only parent awake and worrying at 4 am. Another good source of support is a local support group for single parents, suggests Heidt Murkoff, author of "What to Expect When You're Expecting." Look online and in your local newspaper for details about groups in your area.
Practice Positive Parenting
Life as a single mother will be easier if you adopt a positive attitude. You'll always have moments of worry and self-doubt, but try to replace any negative thoughts with positive ones. Remind yourself of the amazing gift you have been given, and focus on being the best parent you can be. Meditation, pre- and antenatal yoga or counseling may help to relieve some of the anxiety and stress of going it alone.